Achieving success might not actually be the hardest task of all; just ask the folks over at Santa Monica Studio, whose soft reboot of the God of War franchise in 2018 led to one of the best games ever made. Now, the task is to do it again with God of War Ragnarok, but with the added pressure of knowing what players like, and then showing them what's next. Naturally, it is not an easy task at all, not even for the esteemed studio.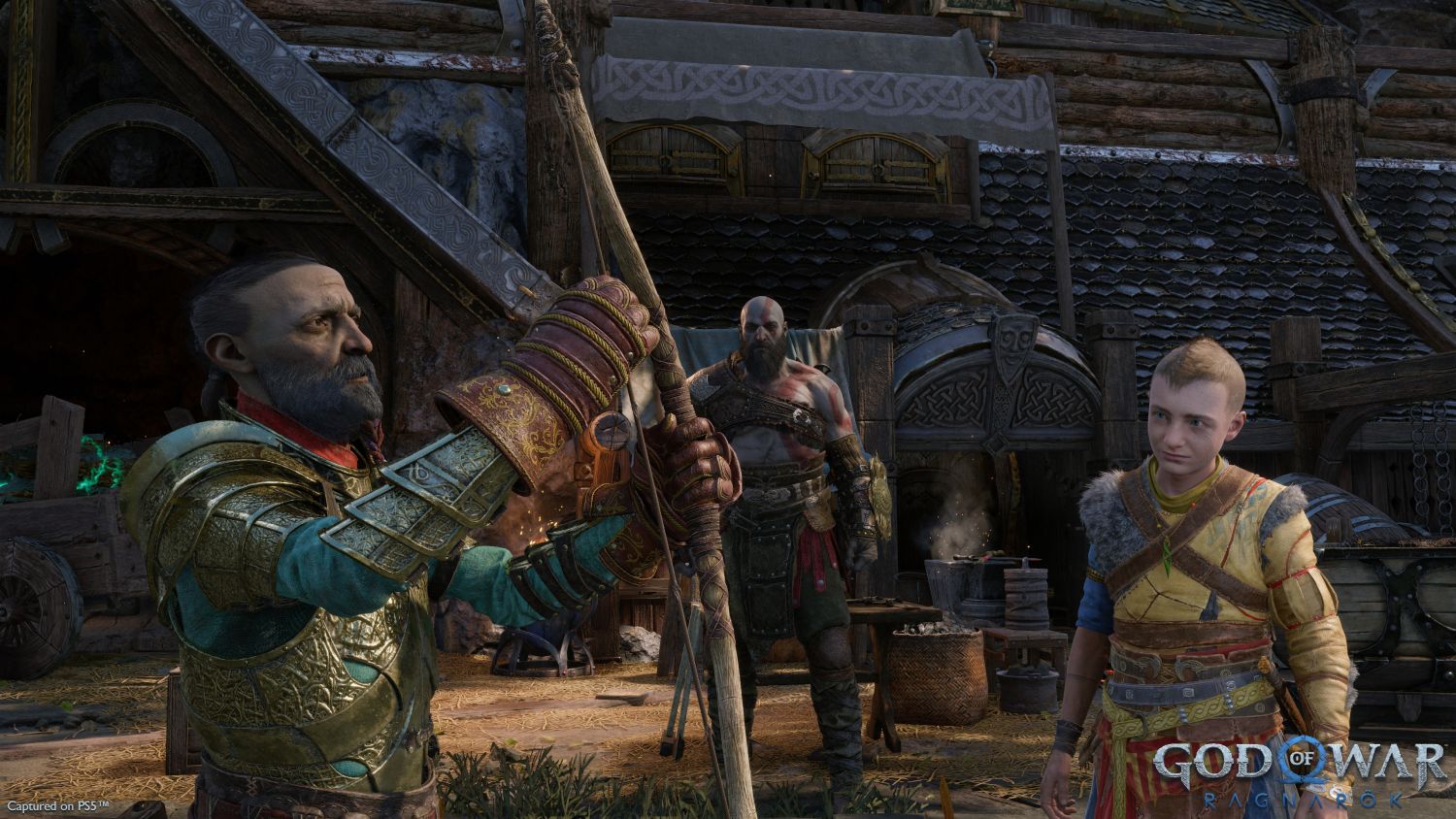 As Game Director Eric Williams shared, the team's main objective was always to make sure that God of War Ragnarok was a story their family of developers wanted to tell, rather than always catering to what could be the next impactful moment.
"We have a story that we want to tell and then we try to make sure that there's exciting action that leads us to that story," Williams explained, pointing to the Baldur fight at the start of the first game as an example of meshing storytelling and engaging the player.
"The way we approach those fights, is that we want you to remember them, and the way you do that is to make sure that you're telling a story during the fight, and there's a lot of little details in that fight. We like our characters to talk to each other and express and tell a story while they're fighting."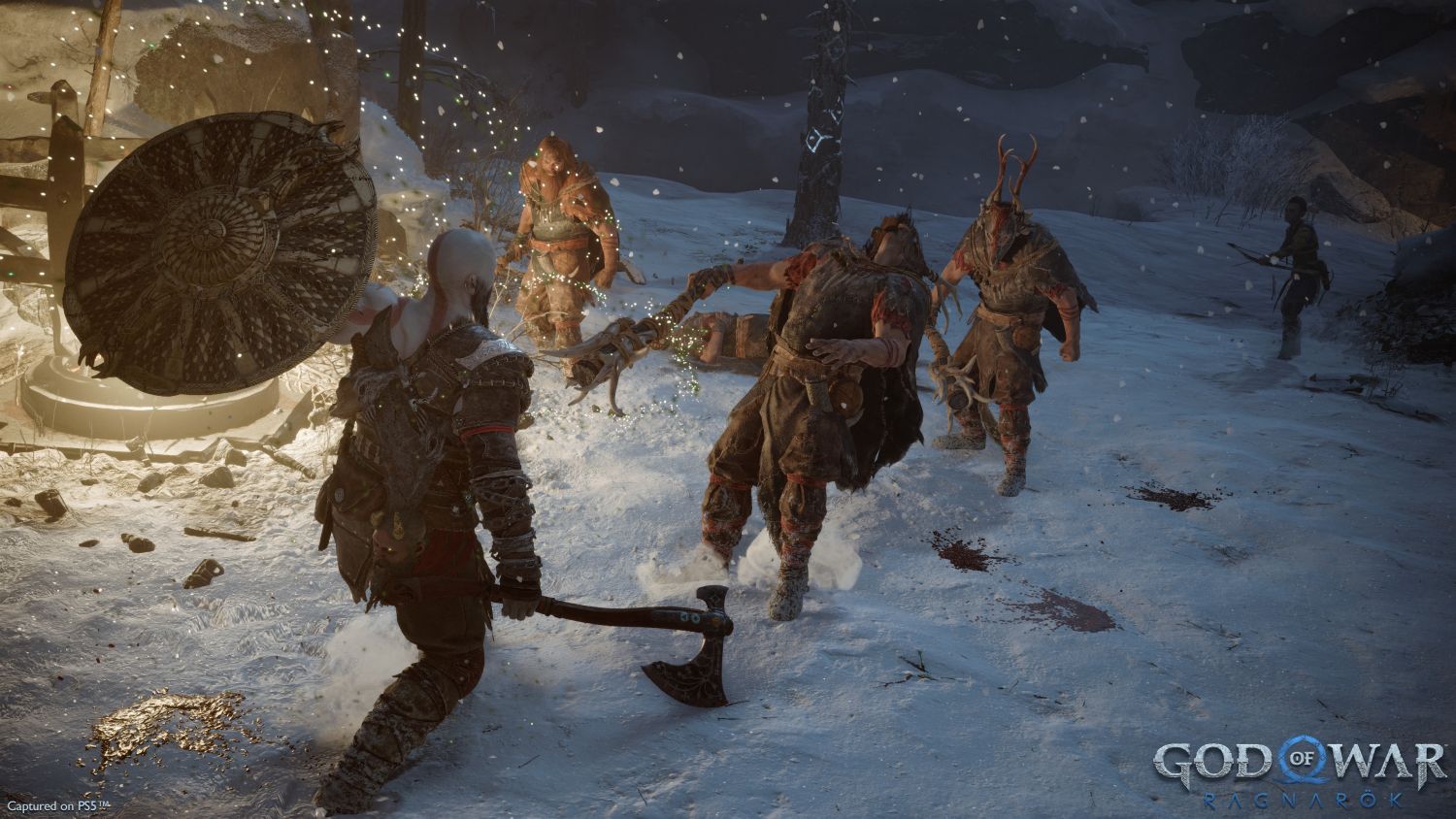 The same approach applies to the world as well, always intriguing to explore and constantly teasing something just beyond reach, just like a tale that has legs to keep players on the edge over hours and hours of gameplay. It's not quite Metroidvania or Zelda, but it remains an excellent way of fleshing out a particular location, and also provides ample opportunity for more meaningful dialogue to be had.
At the same time, the team also wants players to have the agency to enjoy the game how they like, so optional stuff is there to be enjoyed or ignored. And in combat, this meant the creation of the Weapon Signature Moves to give both the Leviathan Axe and Blades of Chaos more flexibility during combat scenarios. In addition, repeated use of certain moves will unlock the possibility of augmenting them further with buffs, an incentive for you to find out your go-to moves.
"So the idea is that the story of Kratos and Atreus will always be the same from start to finish, but your Kratos and the way you play him and the way you build him will be very different from someone else, so that allows for more expression in the combat system," Williams said, with the added verticality of Kratos being another change along this line.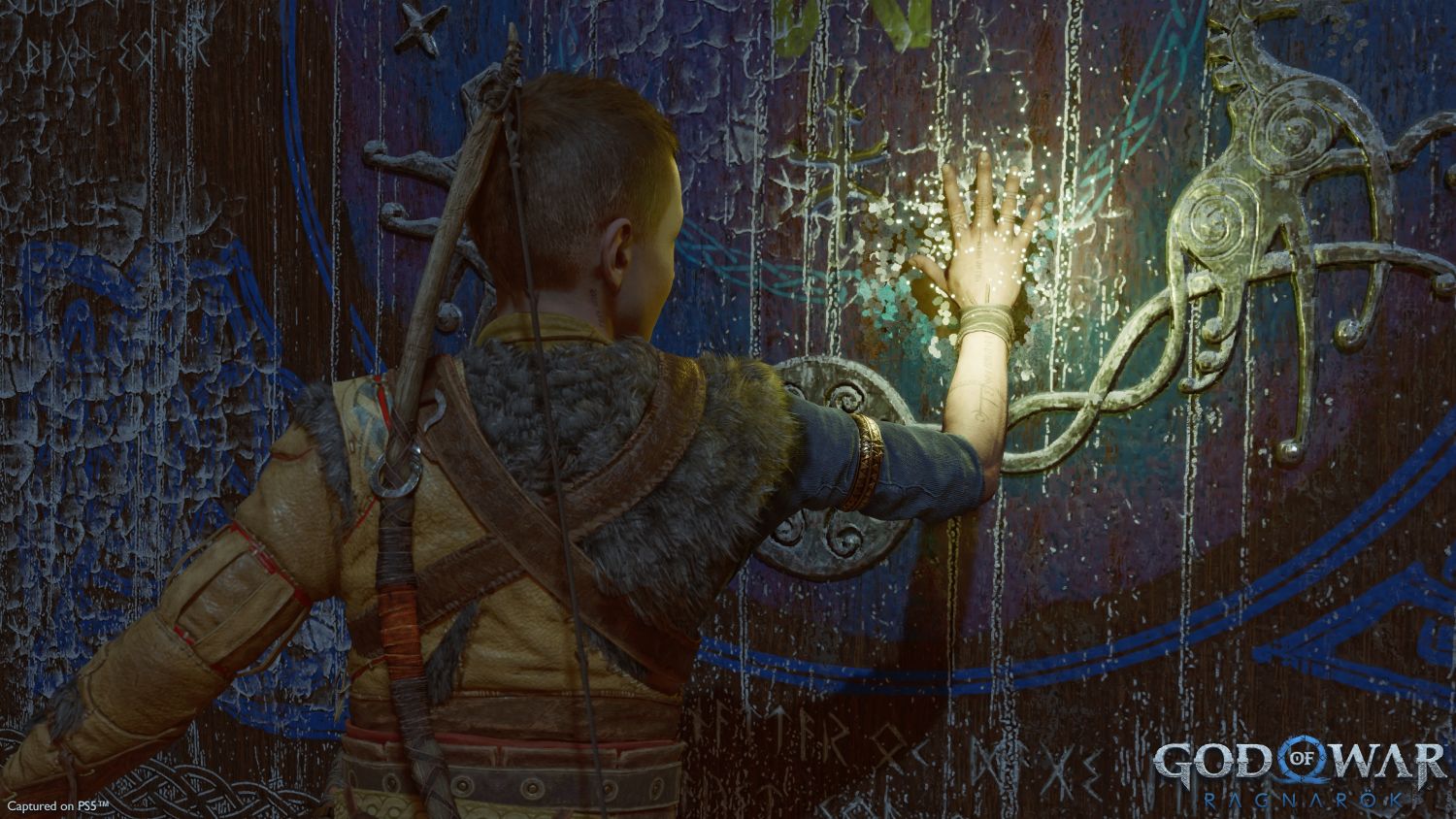 One thing that is not changing, however, is the excellent one-shot camera presentation in God of War Ragnarok, a badge of honour that the team is more than happy to display when it comes to standing out among the competition.
This meant players had to feel like they were in every moment with Kratos and Atreus, "feeling like part of the team" and investing emotionally, which the feature famously achieved. Never one to rest on their laurels, the developers also made sure to add "a lot of interesting things" to "enhance that camera even more," just another thing for players to look forward to.
"It's difficult, it takes a lot more time. When we shoot cinematics, they have to be done in one take. If anyone messes up, you have to start over, but it's a challenge that, at the end, even the actors, they really enjoy it. It's like being in a play and a teamwork event. It's not just me being the best actor; they all have to fire at the right time and land at the right moments and play the lines off each other," Williams elaborated.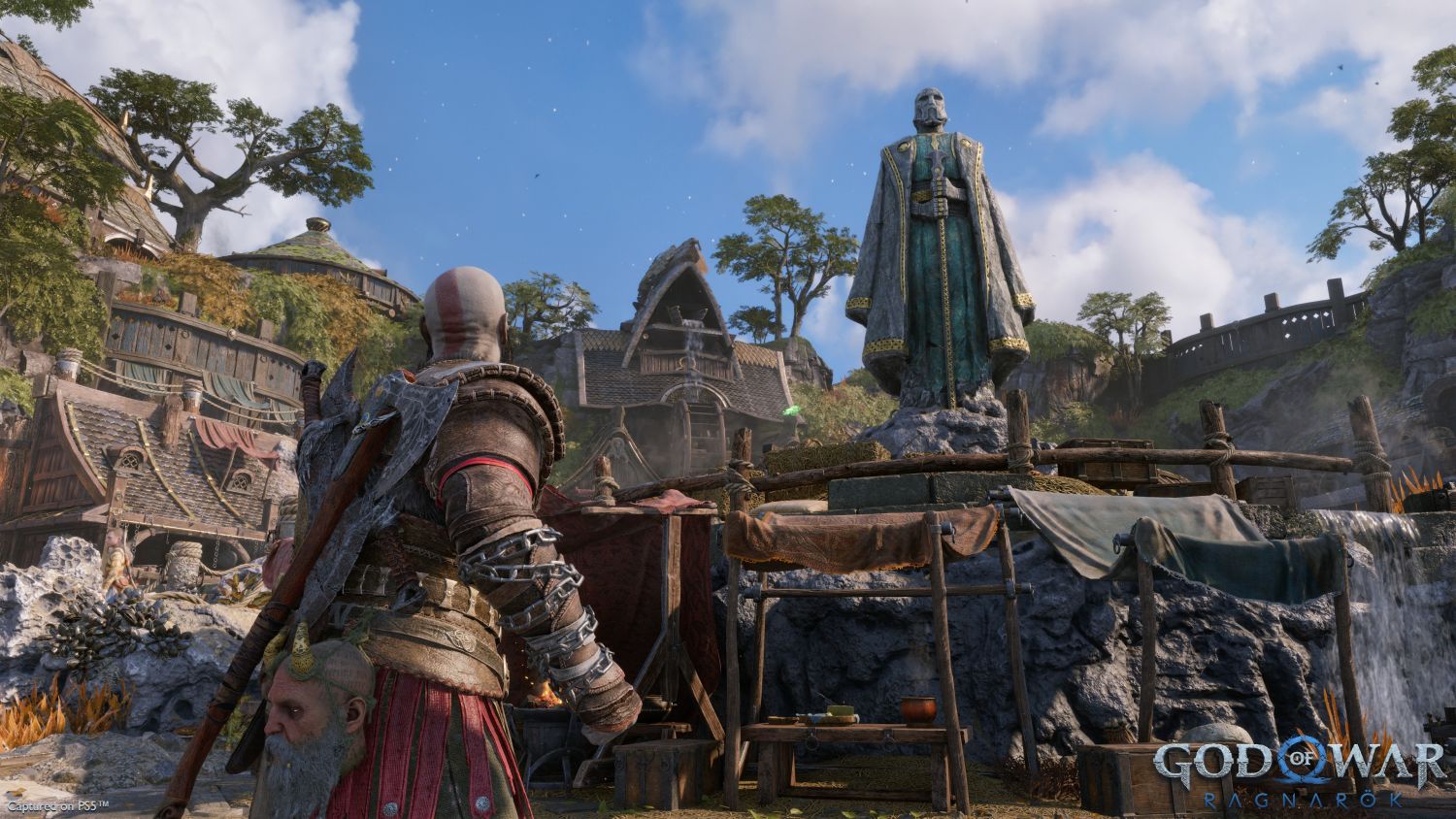 "It's this moment, where it all just kind of clicks, and it's an exciting moment on set. And again, it is just the hallmark of this game. It has our stamp."
With God of War Ragnarok taking place three years after the first game, players can expect the continued evolution of their favourite characters, rather than a surprise revolution that helped make God of War 2018 so memorable. Atreus is in his teens, much less spoken down to and possessing more refined curiosity, while Kratos embraces his role as a father in his own special way.
Each also has their own struggles to contend with, Atreus knowing he's actually Loki and part of the heritage of the giants, and Kratos realising that his wife, Faye, had lied to him, and his place in this world. This unique father-son relationship still has much room to grow.
It is not just our heroes that have more to lose, the supporting cast is only getting bigger, and while we will always be rooting for the likes of Mimir, Sindri, Brok, and even Freya, the same can't be said about the Aesir gods and their family of trouble. "So it's these ideas of these families kind of clashing, what it really means to be family, and how they kind of come together," summed up Williams.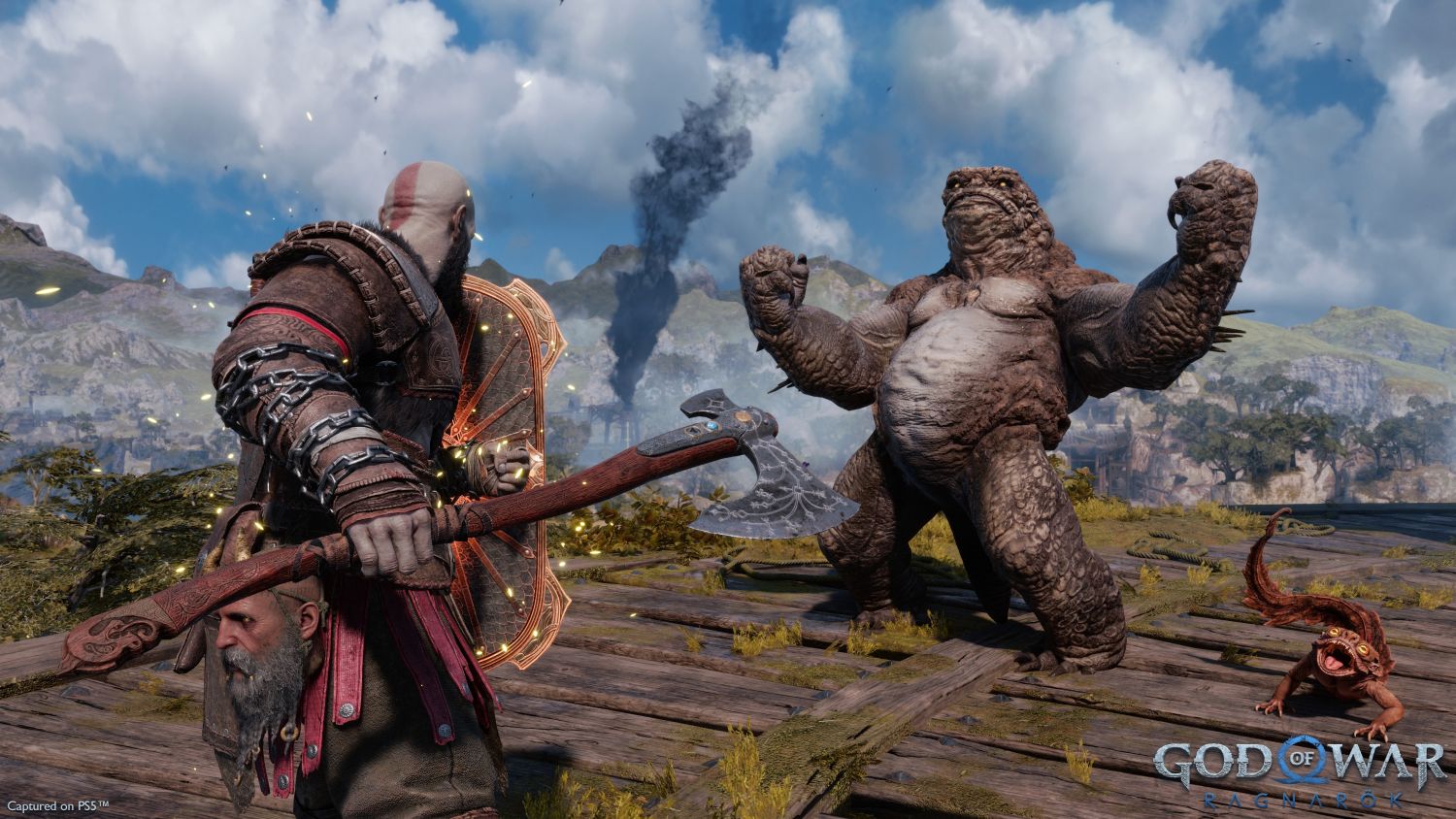 In fact, it almost mirrors how Santa Monica Studio had to come together to make this game even happen. Nothing could really prepare the team to develop such a big blockbuster during a pandemic, even with many veterans holding down the fort.
"The pandemic obviously disrupted development for sure. Because we just had to learn how to work from home, how to communicate with each other, there was a lot of miscommunication because you can't just run over to someone's desk and talk to them," Williams shared.
"There's always pressure when it comes to making a video game. They're all difficult, no one sets out to make a bad game, and everyone sets out to make the best game possible. And if you have really good people, you can do that."
Sure sounds like a certain divine family we know and will soon get up close and personal with. Things are certainly coming together for God of War Ragnarok, and it's not just hearing it from the team making it; we played it and came away with utter satisfaction and wanting more. 9 November could not come any sooner.