Some directors are known for action (Michael Bay), superheroes (Zack Snyder), horror (James Wan), and director Shawn Levy has found his niche with the mixing of worlds as his forte.
The 53-year-old director's resume is a string of hits that mixes the real world with something artificial or different – his highly successful family-friendly Night at the Museum trilogy has characters interacting with museum displays who come to life, while Real Steel has a father and son interact with a boxing robot. He's also the executive producer of Netflix's Stranger Things, about a small town facing a demon from another dimension.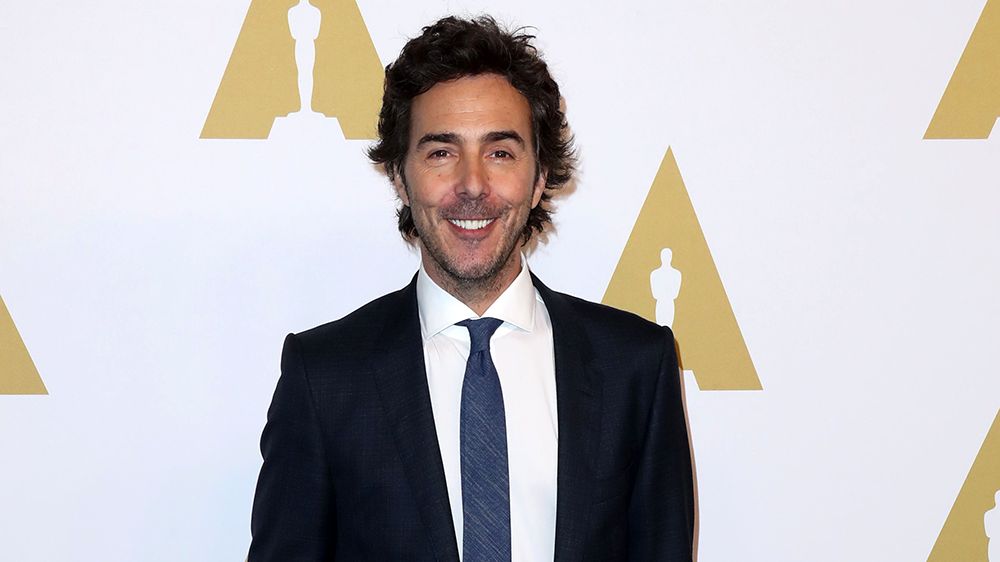 So it's no surprise that his latest outing, Free Guy, is yet another great example where he mixes the video game world with the real world, though in this case, it's where the real world enters the video game one. In Free Guy, a Non-Player Character character, Guy (Ryan Reynolds) thinks his life in a video game is real until a person from the real world enters his world and tells him otherwise.
In an interview with Geek Culture, Levy explains why he's always taken an interest in making such movies and acknowledges that taking high concepts to make sense of the human experience has become his "thing".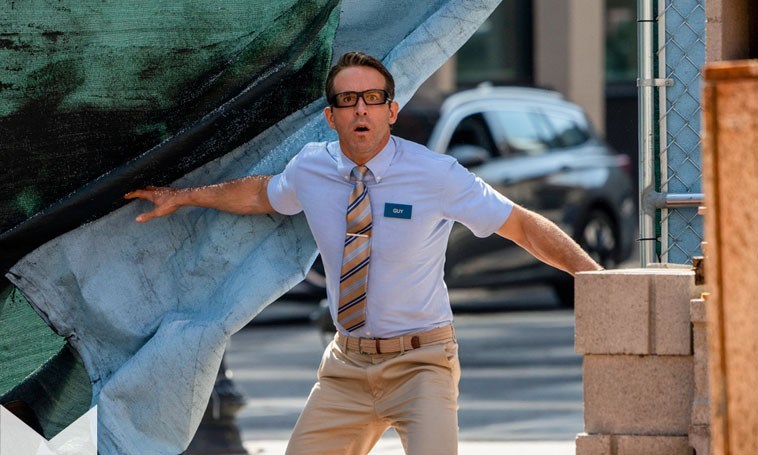 "I certainly wasn't known as a genre filmmaker, but you are right, a lot of my movies and in shows now too, take an exaggerated premise to look at a very basic human experience and I think it's really interesting. A lot of my stories are trying to take a fantastical idea to explore completely regular, relatable feelings," admits Levy, of exploring the human transformation, consciousness or understanding of the world, and their place in the world.
"I find that taking an exaggerated concept, robots boxing, a museum that comes to life, a video game that feels real, taking high concepts, or surrealistic concepts, to look at realistic feelings tends to be the stories that interest me. Probably because they're the kind of stories I like to watch at the movies."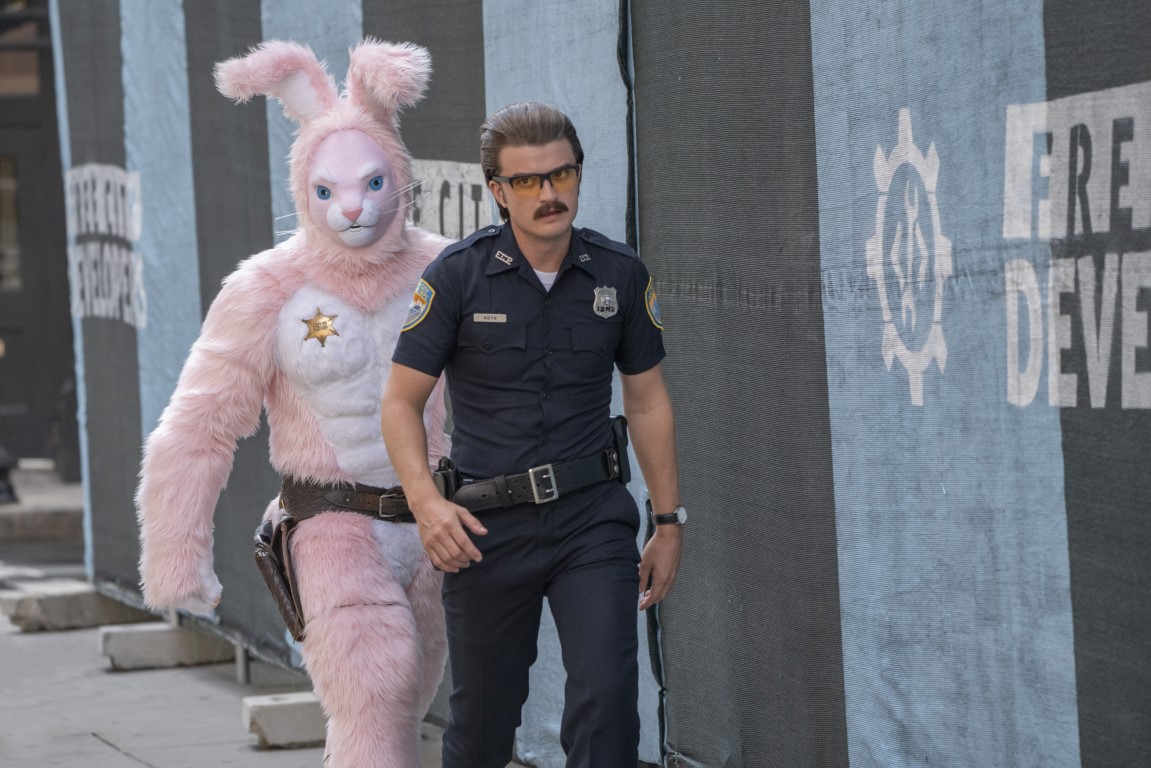 The director finds being a human in the world fascinating and thinks that the way humans connect with others – whether it's through sharing a happy or sad life, or via relationships with family and friends – is what keeps him inspired. Instead of exploring these experiences as one would expect, Levy would use foreign concepts as seen in his favourite movie Back to the Future. While he knows that the time travel film is an iconic sci-fi movie, it's "really looking at how Marty makes his peace with his parents", via time travel.
In Free Guy, Levy takes viewers into a video game world filled with easter eggs and cameos from popular video games and franchises, but this is not a traditional video game movie as it's not based on an existing game. While acknowledging that a video game movie in itself can achieve commercial success, Levy wants the movie to be a metaphor for a much larger theme.
"Ryan and I first spoke about this and it always had the idea of a background character in the video game gaining consciousness and then gaining empowerment. We knew it had a very big commercial idea but we didn't want to make a movie about gaming. We wanted to make a metaphor about the individual in the society," shared the 53-year old director.
"We decided in our very first meeting, let's take this video game concept and do a metaphor for how many of us feel like we are spectators to life, spectators to the world and consider the possibility that we can have an impact on life and the world. That was the theme. From the production design to the cinematography, every team member on the movie needed to deliver both layers – gaming movie and humanist, aspirational movie."
Video game movies that see real life and games converge aren't new to Hollywood. There's Ready Player One, Tron, Guns Akimbo and most recently Space Jam: A New Legacy. What all these movies have in common is that the protagonists are more often than not, interesting people or people with some sort of knowledge and power. Free Guy, however, flips that script.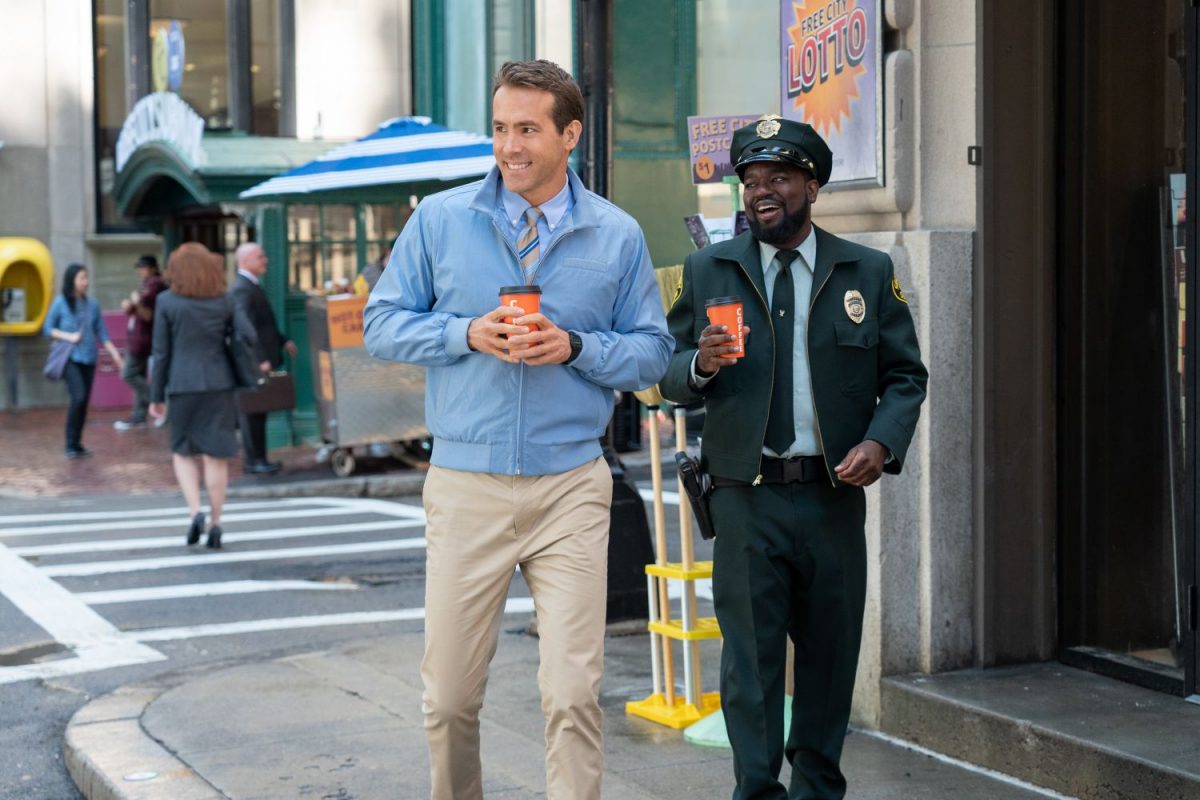 Guy is merely an NPC character who repeatedly falls victim to robbery and violence at the bank he works at. Every morning he wakes up, has his cereal, gets a medium coffee with two sugars and then goes to work where he gets attacked by villains and then he walks home with his best friend Buddy (Lil Rel Howery).
Choosing to focus on an NPC character was an interesting choice given how no one, not even gamers, care about the NPC characters in the games that they play. According to Levy, this is so as to build a stronger 'hero story' and make the character far more relatable to viewers.
"Movies about characters that nobody cares about are the best movies, movies about underdogs. movies about marginalised, irrelevant people are the most emotional, anthemic movies. The whole idea that I love about films is the ability to take the point of view and shift it to something that you didn't notice before and tell their story and I think that makes for a very resonant hero's journey," said Levy.
"A hero isn't that interesting if he's always a hero, but a hero who emerges from anonymity. That's a poignant, and celebratory story so that's why I like that idea. Because at the end of the day, the movie only works if you really connect to Guy and root for Guy."
What makes viewers want to root for Guy, then? Easy, take a look around you.
The ongoing pandemic that started in early 2020 has hit the film industry hard and has affected the mental and emotional health of every person on this Earth. Guy's idealistic and innocent outlook on the world is probably what every person needs to have right now in order to get past these difficult times. In fact, these particular traits later become Guy's powers in the movie.
"Movies like The Truman Show, Big House, like those movies all have an innocent protagonist in a cynical world, and so Ryan and I spoke about Guy as a descendant of Chauncey Gardner and Jim Carey. The kind of innocent, one-dimensional simpleton who actually has wisdom and optimism. That is his superpower in a cynical world," explained Levy.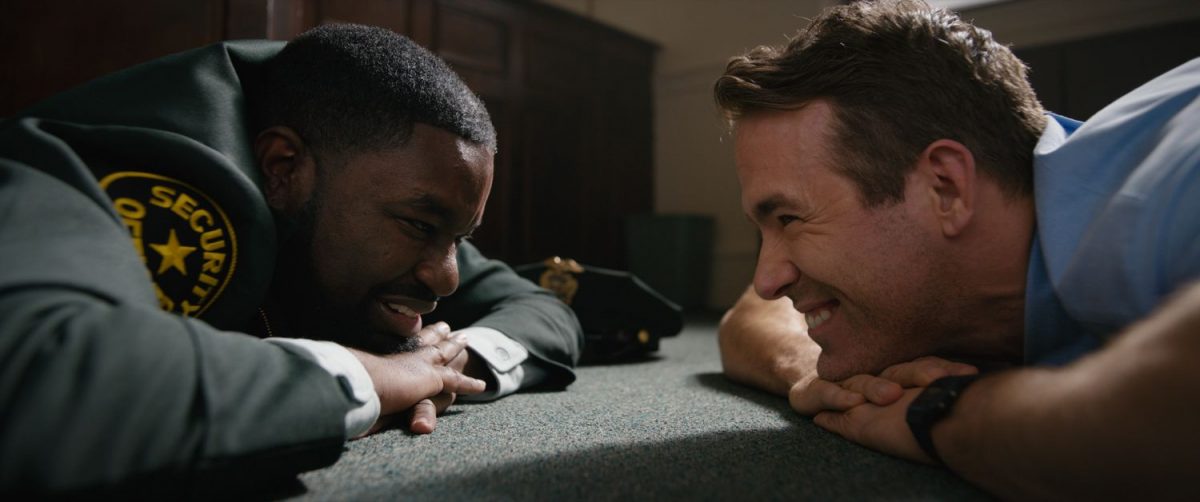 Free Guy has been delayed numerous times due to the pandemic, and whilst it's a movie that wasn't intended to be released during a pandemic, Levy can't help but feel like it came out at the perfect time. Late last year, Levy and Reynolds called Free Guy "a fastball of joy" and that hasn't changed.
"When you ask me, 'What do I hope audiences come away with?', for one thing, most of all, I hope they come away with delight. We've had a long year as a world. Audiences deserve joy. We need joy. We need warmth, we need humour and so I'm happy that we made a movie that is intended to deliver those emotions, and that is a love letter to hopefulness. It's been a long time since we've all felt that."
Free Guy directed by Shawn Levy and starring Ryan Reynolds, Taika Waititi, Jodie Comer, Utkarsh Ambudkar, Lil Rel Howery and Joe Keery is now out in cinemas.