He's not the first wrestler to quit the ring and put all that raw talent in front of the camera to a new set of audiences, but former WWE champion Dave Bautista has had a remarkably different career trajectory than his peers, many of who have gone the action route.
Since leaving WWE, Bautista has appeared in numerous major films across multiple genres, most notably, Marvel's Guardians of the Galaxy as Drax. The 52-year old also had other roles like Sapper Morton in Blade Runner 2049, Mr Hinx in Spectre and JJ in My Spy.
Although Bautista hasn't had a chance to try out romance or horror, Army of the Dead marks the first for the star in a leading role, and comes close as a zombie-heist movie that marries action and violence with gore and horror with a side of familial love and loyalty. As Bautista's first big movie franchise where he's the leading man, the wrestler turned actor spoke to Geek Culture in an interview about his ever-growing acting career and his experience working with a longtime admired director or his, Zack Snyder.
"I feel like right now is the perfect movie at the perfect time. I really think it establishes me as a very solid lead. This is a huge opportunity for me and I hope people embrace the film as much as I love it," shared Bautista in a video interview with Geek Culture.
In Army of the Dead, Bautista plays a character named Scott Ward who is a mercenary and a father. Pointing out that Scott is a man of many layers, Bautista feels that he too has much to offer as an actor, especially since "an actor like myself" (i.e. a wrestler-turned-actor) doesn't get many opportunities to show off range and talent, hence his desire to pursue roles that mean something.
"The first time I watched the film, I always dissect my performance and I go down that rabbit hole where I'm just thinking about all the stuff I regret but then the second time I watch it as a fan and don't critique myself, my performance, I've just liked it more and more and more. So I really hope people love the film. I'm very proud of it, and I hope this opens doors for me, and for people to see me as a well rounded actor."
In the movie, Bautista's character goes on a million dollar heist and combs through a zombie-infested city of Las Vegas with his crew called 'Las Vengeance'. As seen in the trailers itself, the zombies in Army of the Dead aren't like any other zombies – they are faster, smarter and can organise attacks, much like well, an army. When questioned who of his WWE colleagues he'd fight zombies with, John Cena and Dwayne Johnson seemed like an obvious answer.
"I think they definitely fit right in as part of the crew. I think it'd be like that kind of ragtag group from the original Predator or something like that, I think we all mesh well together," said Bautista.
"I think it'd be odd for them to be on the other side as an alpha zombie! I just can't see it! They're too smart, too witty, they're too charismatic. It would be a disservice to our film to take talent like that and put them as an alpha zombie type of role when they just have so much to contribute, verbally and visually, as part of that group."
Whilst fighting zombies seems like a difficult and dangerous task, Bautista warns that the actual challenge in his performance was hopping on and taming the emotional rollercoaster that the movie demands.
"The action stuff, you know, for me, it's predictable, it's easy. You would expect me to do something like that but you wouldn't expect me to be, you know, an emotional guy who's trying to redeem himself with his daughter and to put that type of emotion to it and use it – and that's the great thing about this film, it gives layers because if you have all action, it's just constantly keeping you on the edge of your seat and then it's exhausting. If you have too much drama, it just becomes depressing. What you need to do is take people on a roller coaster where you have all of those things and throw them into one story and that's what keeps people invested."
"It's the same with wrestling, that's the way I looked at my wrestling career. You take people on a roller coaster at the end of your wrestling match and during that match, you want to have peaks and valleys, peaks and valleys, and that's what this film does. It's what an emotional Scott Ward brings to the film because he can be a loving, caring father but he can also be a bludgeoning bitch and a zombie killing machine," laughed Bautista.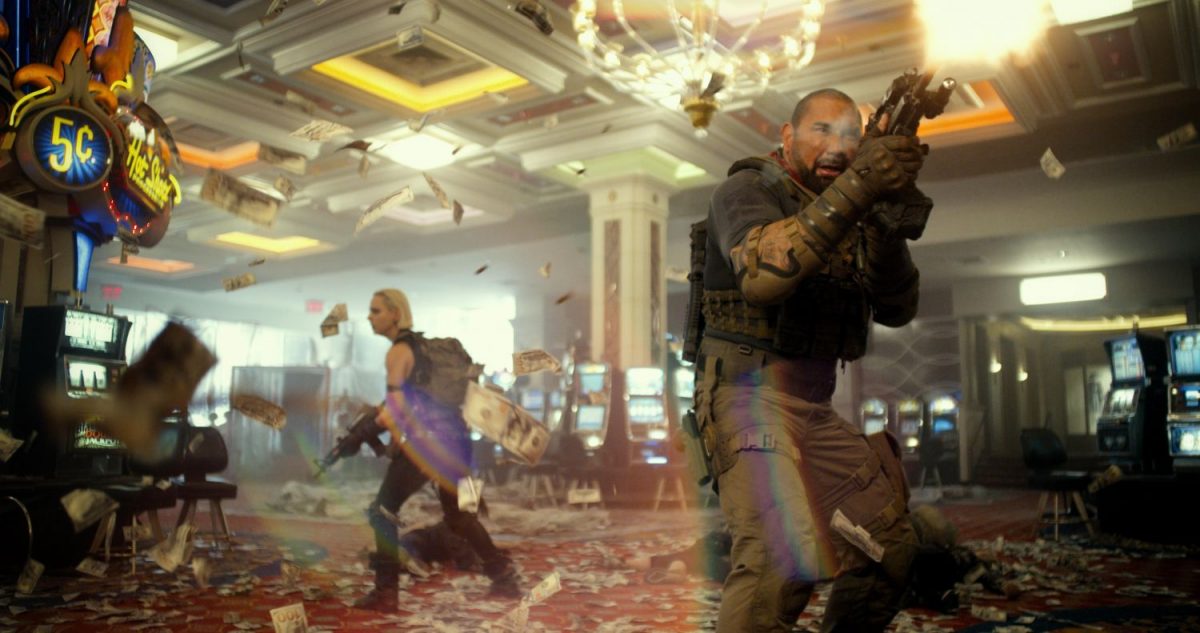 As fans would know, Bautista is a major geek and has always been honest and upfront about how he gets his roles. From struggling to score an audition from Marvel to walking into DC and asking to be cast as Bane, Bautista reminisced how he landed the role of Scott Ward and what it was like working with Army of the Dead director, Zack Snyder. After all, the actor has acknowledged that he turned down a role in James Gunn's upcoming The Suicide Squad for a chance to work with Snyder.
"Oh, it was amazing and I knew it would be amazing. Zack first caught my attention with 300 and then when I watched Watchmen, I really started appreciating him as an artist and what he sees visually and that kind of what made me want to work with Zack initially," said Bautista.
"But when I first met him, we had talked about a different project that wasn't Army of the Dead, and it was very much an actor's piece, which I had been chasing for years. So we talked about that, we discussed for years and tried to get it made but we just couldn't get it done so when Army the Dead first came to my attention I wasn't actually interested at all until I read the script. I had a conversation with Zack and about what freedom he was willing to give me and I jumped all over this."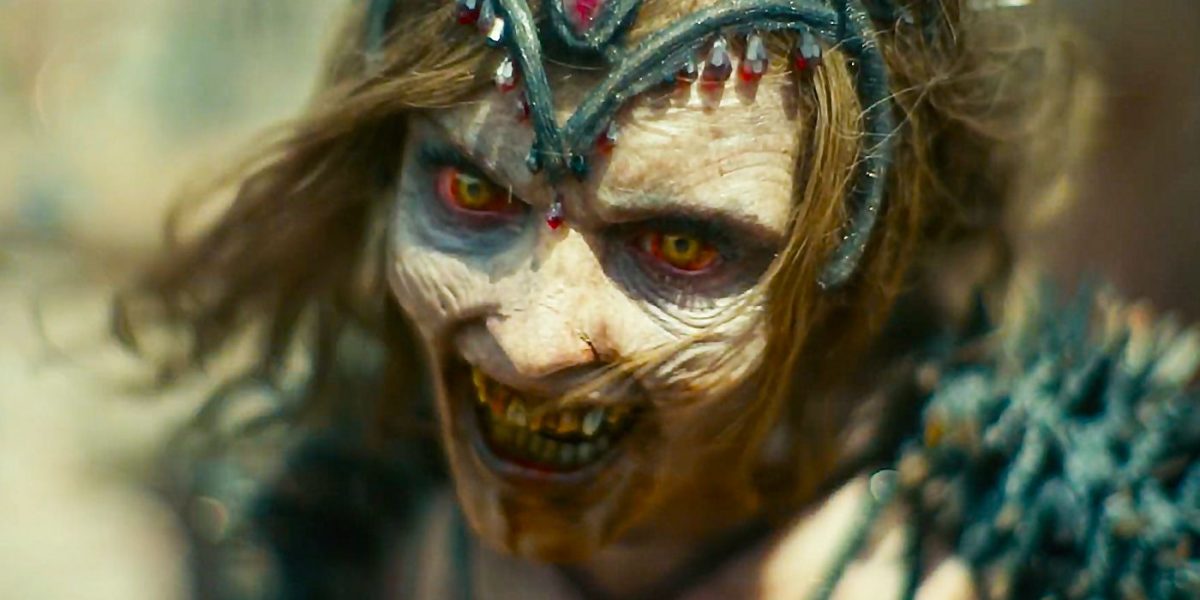 With Army of the Dead premiering on Netflix and releasing in select cinemas on 21 May 2021, Bautista is ready for the world to see what he has to offer. Hoping to stick around in the industry and lead many more movies that aren't just action, Bautista is confident that Snyder's Army of the Dead may be the one to open doors for him.
"This is the opportunity that I've been waiting for for a long time. I've always wanted to work with Zack and to also get the opportunity to accomplish a lot as an actor, and establish myself as a leading man which I hope this film will do for me."