When we talk about BioWare, our nostalgic minds definitely float off into space with the Mass Effect franchise, where Commander Shephard's adventures in uniting the galaxy against the threat of the Reapers provided players with plenty of memories throughout the initial trilogy.
Although the last outing, Andromeda, did not exactly set the world on fire, it definitely prompted a rethink on the developers' part. That would hopefully come to fruition in the new Mass Effect game in the works. Until then, there is still the small matter of a remastered trilogy in Mass Effect Legendary Edition, slated for launch on the PlayStation 4, Xbox One and PC.
In a beefy presentation led by members of the development team, BioWare shared with us just what to expect in the Mass Effect Legendary Edition. Project Director Mac Walters, Producer Crystal McCord, and Environment and Character Designer Kevin Meek were on hand to lead the discussion.
Before we dive deep into the details, check out the just-released reveal trailer for Mass Effect Legendary Edition. That should get you all hyped up.
---
Considering the passion of the community surrounding this particular franchise, it is only fitting that it is reflected in the remaster as well. Being able to take all the lessons from all the games and pouring it back into the entire trilogy was too good an opportunity to pass on.
So what does Mass Effect Legendary Edition look like in the modern context?
A Modern Mass Effect
All three games – Mass Effect, Mass Effect 2 and Mass Effect 3 – can be accessed at any time through one singular launcher. All of the story content, including over 40 pieces of DLC, will be available in Mass Effect Legendary Edition. The weapon packs are nice, but seeing the likes of Citadel and Leviathan being part of the deal is just the icing on top.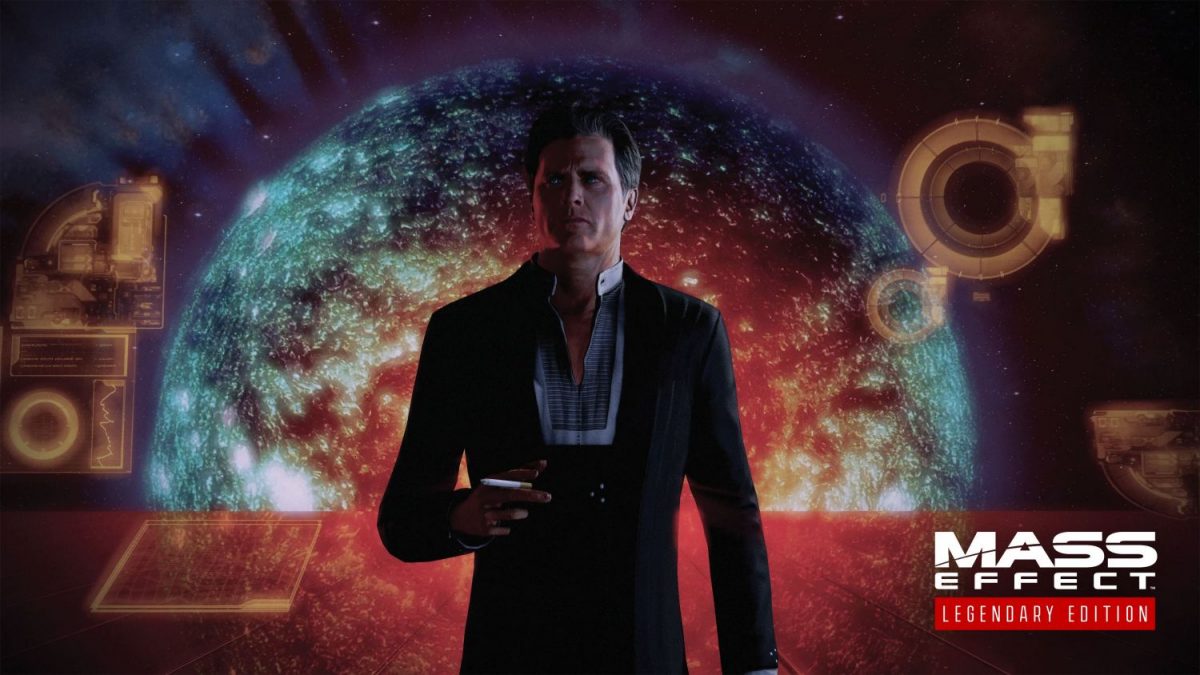 Mass Effect Legendary Edition has been remastered for 4K resolution and supports HDR. Visually, you can expect models to look better, lighting and shaders to work their magic, and texture fidelity that is unseen in the franchise.
Framerates are now set at a smooth 60 FPS on previous as well as current-gen consoles. For PC players, you are looking at a high refresh rate and ultra-wide (21:9) display compatibility. Loading times have been improved considerably, so if you detest long elevator rides, you are in luck.
While a native PS5 and Xbox Series X version of the collection may have been expected, BioWare is working on targeted enhancements instead for the new consoles. With the number of older hardware in numerous consumers' hands, this decision makes sense. Plenty of gamers will have a chance to enjoy the remastered trilogy.
For plenty of Mass Effect fans, creating your own unique Shephard is a religious experience. As such, BioWare is making sure you are taken care of. A universal character creator will allow you to access the same options in all three games, including some new ones to spice up the universe's saviour.
Narrative Powered By Art
There is no doubt that the story does much of the heavy lifting when it comes to Shephard and the world BioWare has created. However, it would not be as captivating without the accompanying visuals to accompany it.
Uncompressed textures are one thing, but the BioWare team wanted to take things to the next level. This meant going through everything that required touching up got the attention it deserved. Based off what we saw, the work is paying off in spades.
Everything on-screen looks more detailed, the lighting and shading adds life to the familiar scenes, and every character is certainly easier on the eye. BioWare has brought out all the tools. In addition to the 4K assets, we are looking at tonemapping, volumetric and fog, depth of field and bloom, bokeh depth of field, subsurface scattering, and ambient occlusion in any given scene.
If you already have a love for the many memorable characters in the series, be prepared to devote yourself even more with Mass Effect Legendary Edition. Needless to say, any Shephard you create will be the best-looking as part of this remastered experience.
Live In The Worlds
The same love and care also go into the different environments that set the stage for many of the trilogy's iconic moments. The team was cognizant of how players perceived the different levels in the game. Just changing a single element could destroy what you loved about a particular time and place.
Achieving the balance was key to the entire process. After witnessing several of the new environments, you cannot really argue with the end result. There is an added sense of drama and immersion that helps sell these places as what they truly represent.
You will fall in love with the games found in Mass Effect Legendary Edition once more.
Gameplay Is King
All the visual bells and whistles would count for nothing if the games were poor when it comes to gameplay. The foundations of the series have been solid, but the BioWare team is looking to improve things even further.
This comes in the form of reducing the friction between combat sequences and the rest of the game. Controller support is now possible for PC, while the combat HUD is now more updated like that later games. As mentioned earlier, elevator sections are now faster, giving you the option to skip it once loading is done. The difference in the load times is staggering.
Assistance for aiming has been added to the first game, helping players lock onto their targets more reliably while strafing or focus aiming. The MAKO has not been forgotten, with an added speed boost, alternate control schemes, an updated physics system, and of course, camera shake.
These are just some of the improvements being made to the game. With Mass Effect Legendary Edition still a work in progress, we can expect a much more complete package at launch. Just not multiplayer, of course.
---
Bringing a beloved franchise back in a new form is a big challenge. From what we have seen so far for Mass Effect Legendary Edition, BioWare is on the right track.
Whether you are a new player or a returning veteran, having the opportunity to relive one of the best roleplaying games to come in recent times is one that you should not overlook.
There is still some time before we can step into the shoes of Commander Shephard. However, at least now we know exactly when. BioWare's Mass Effect Legendary Edition will launch globally on 14 May 2021 on the PlayStation 4 and Xbox One with forward compatibility and targeted enhancements on PlayStation 5 and Xbox Series X|S, as well as PC via Origin and Steam.
Jake is a full-time trophy hunter and achievement gatherer on consoles, and part-time Steam Sale victim. He has a thing for Batman and awesome statues, and running out of space for both. Send help.
---

Drop a Facebook comment below!