Simu Liu is a lot of things – athletic, passionate, funny, outspoken and more recently, Marvel's newest and first Asian big-screen superhero, in Shang-Chi and the Legend of the Ten Rings, and with it comes a certain level of expectations, of not just playing in the big leagues in a billion-dollar franchise, but for Liu, to be acting amongst Asian filmmaking legends and at times, to be humbled when compared to them.
Especially after interest and curiosity into the actor's capabilities peaked when Marvel Studios released an extended fighting clip from the movie which sees Liu pull off Jackie Chan's famous jacket fight move from Chan's 1995 Rumble in the Bronx.
Although director Destin Daniel Cretton was incredibly proud that audiences were able to make the connection, Liu thinks any comparisons to legends of Hong Kong action cinema, including Chan, Jet Li and Bruce Lee are "ridiculous".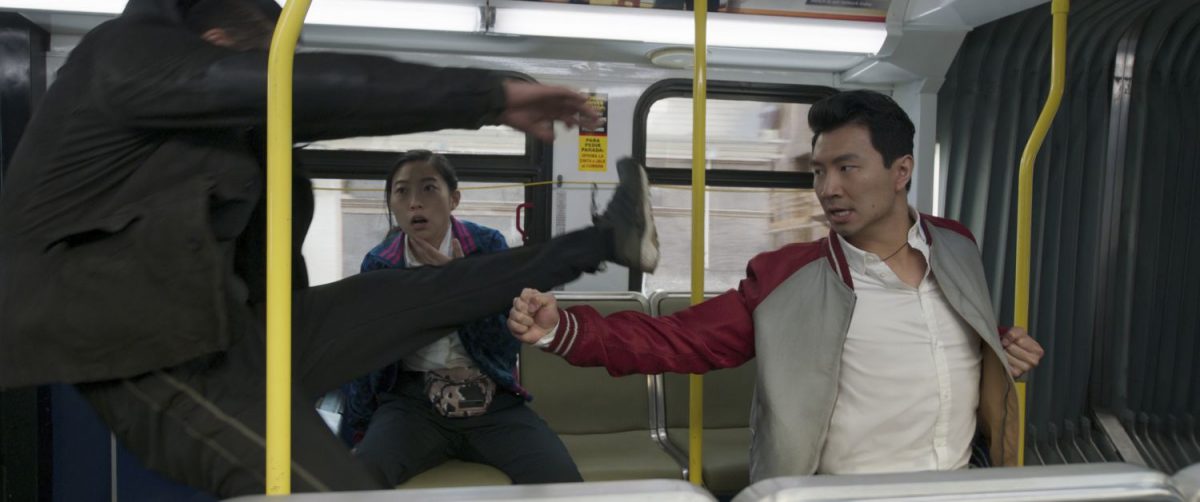 "I think it's in a lot of ways ridiculous because I think each and every one of those people would kick my ass seven ways to Sunday," laughed Liu in an exclusive interview with Geek Culture.
"They're all such incredible martial artists in their own right, and are responsible for some of my favourite martial arts movies of all time. I think this movie is in so many ways a homage to them and for me as an actor to be inhabiting a role that is so martial arts-driven wasn't like a Jackie or a Bruce, Jet situation where they were already champion level, world-class martial artists."
In fact, as Liu puts it clearly, his acting ability and his take on the character was what landed him the role. Without a doubt, acting ability is a far more reasonable reason to cast him as the hero, as compared to his initial belief that he won the role of Shang-Chi thanks to a few tweets he had sent out to Marvel when the project was first announced.
According to the 32-year-old actor who rose to fame in the Canadian sitcom, Kim's Convenience, preparing for the role had been arduous. The actor had to partake in stunt training, work on movement, flexibility and speed for about five to six hours a day, five days a week. Despite all these trainings, however, Liu was extremely mindful to be gentle during rehearsals and even during filming.
Especially in scenes across Hong Kong cinema legend, Tony Leung. When asked how rehearsals with the legend went, the actor said it was, "very, very delicate".
"In the beginning, I was so nervous, of first and foremost hurting him and making him angry. I was very tentative and Tony is wonderful and fantastic. He has zero ego about him, he is so gentle and soft-spoken and friendly," revealed Liu.
"He said 'You can really hit me, you know' and I was like 'Okay, Tony, I'll try', but even then something in my mind always, always stopped me. I couldn't. I just couldn't allow myself to hit any harder and I think it's just because I respect him so much. He was very patient, he's such a joy to work with."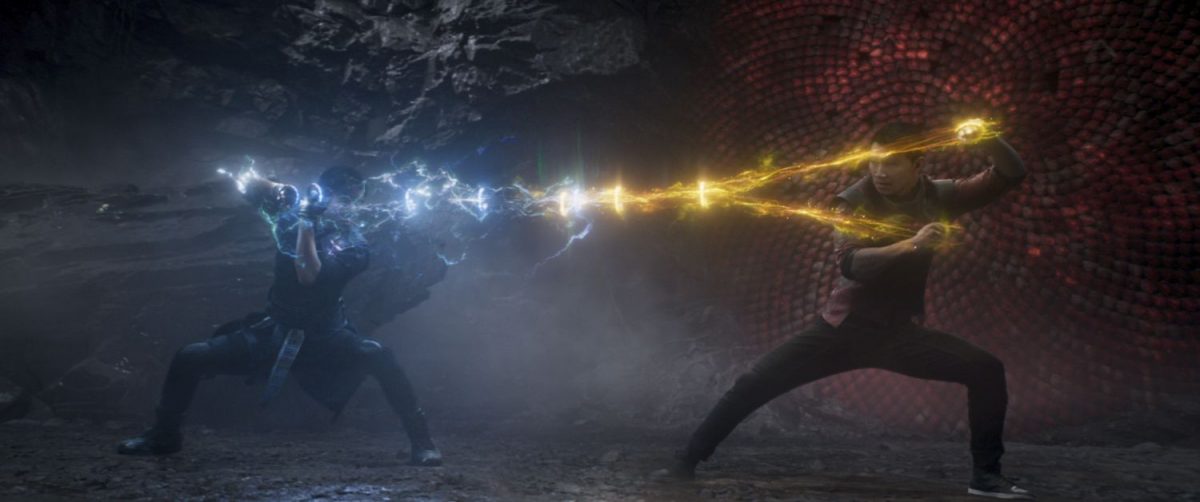 Perhaps the hardest task of all, wasn't the physical training for Liu, who is also a trained stuntman, nor fighting his urges to be gentle with co-star Leung, but rather digging deep into his own personal experiences and trauma to build the emotional aspects of Shang-Chi.
As Liu notes, Shang-Chi is Marvel's first Asian superhero, and one who is incredibly talented at martial arts too, but he is so much more than that. Shang-Chi is a multi-dimensional character who had run away from his demons for a big chunk of his life. The movie sees him confronting that past as an adult, and requiring him to accept the best (and worst) sides of himself should he truly want to move forward into a new chapter of life.
"Shang-Chi is so much more than just a martial artist, he's so much more than just a fighter. I think he's a really fleshed out character with a lot of trauma in his life, but also a lot of other things like humour, the way that he is with his best friend Katy, that's what's part of what makes this character so unique and so three dimensional," shared a passionate Liu.
"There is the emotional work of building this character from the inside out and what it really is, is somebody who is hanging on to the trauma of his childhood and even though he wants so desperately to run away from that and everything to do with his past and his father and that tragedy, he finds himself in, in San Francisco where he's kind of just lost and struggling, bearing the weight of his father's expectations and struggling to find out where he belongs in all of this."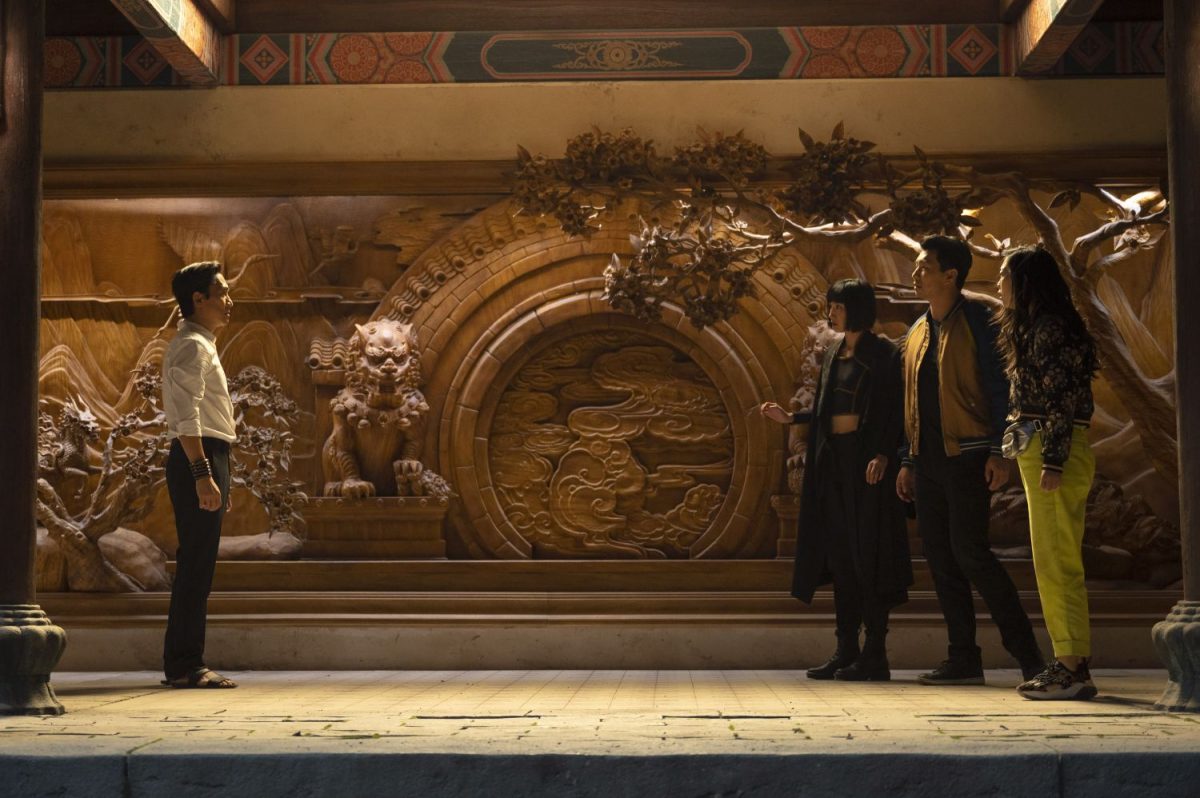 Liu adds, "That's something that I have such a deep resonance with because I've been in that exact same position so it's really about building out of those things and getting really deep into the shared family trauma, the frustrations and the heartache that we deal with and within our own families and transcribing that into this character to give an emotionally true performance was very important to me."
Shang-Chi and the Legend of the Ten Rings, starring Simu Liu as Shang-Chi premieres 2 September 2021.