Singapore holds a very special place in the heart of Guardians of the Galaxy director James Gunn.
Back in July 2014, Gunn, along with franchise stars Dave Bautista (Drax the Destroyer) and Zoe Saldana (Gamora) dropped by the tiny nation on a global tour for the first film, about a group of space-faring misfits who come together to defeat a tyrant.
Positioned as part of Phase 2 of the then-fledging Marvel Cinematic Universe (MCU), no one expected the live-action debut of a superhero group that wasn't even that popular in the Marvel Comics series to be a huge hit. Gunn was considered a small-time filmmaker who was probably known for his horror comedy, Slither (2006), while Bautista was a wrestler turned actor with small bit roles in TV and film. The movie's lead, Chris Pratt, was better known as a TV actor in comedy shows, while big names Bradley Cooper and Vin Diesel were only lending their voices for CGI characters. Saldana was perhaps the only star to have a huge presence in the first film.
As it turned out, the first film was a massive hit for the MCU, cementing Pratt's star status, and giving Bautista the acting credits he would need to take on bigger and better roles in the last decade. Meanwhile, Gunn grew from strength to strength and recently took on the role of co-CEO of rival DC studios last year.
"But I do have to say, we started this journey in Singapore, like that was the very first step of the press junket ever on a Guardians movie, was going to Singapore. This is our last interview on the press junket right now," shared a proud Gunn on a call with Geek Culture.
"So I started in Singapore, and now I'm ending with Singapore and that means Singapore is special."
Rather than bringing yet another powerful and revered superhero to life, the now 56-year-old director felt compelled to make a film about a bunch of misfits adventuring, arguing and grooving to 80s hit music, and would repeat the formula to great success not once, but twice.
The much delayed (due to the pandemic and his firing, and subsequent rehiring, from Disney) Guardians of the Galaxy Vol. 3 reunites Gunn with his equally beloved cast of Pratt as Peter Quill aka Star-Lord, Saldana, Vin Diesel as Groot, Cooper as Rocket Racoon, Bautista, Pom Klementieff as Mantis and Karen Gillan as Nebula, in what is expected to be the final journey of this current team and Gunn is leaving his Guardians the only way he knows how: with a bang.
"Well, I think it was really about changing. I focused on telling Rocket's story – its the centre of everything and that was what we needed to do, but we also needed to finish each of the character stories with dignity and that this was allowing ourselves to make this the final iteration of this group of the Guardians," said Gunn of his threequel.
"It makes a truly three-act story and that's something we're trying to set up some other movie down the line, so I think it was just taking those that, made it bold, and made it different and that was exciting!"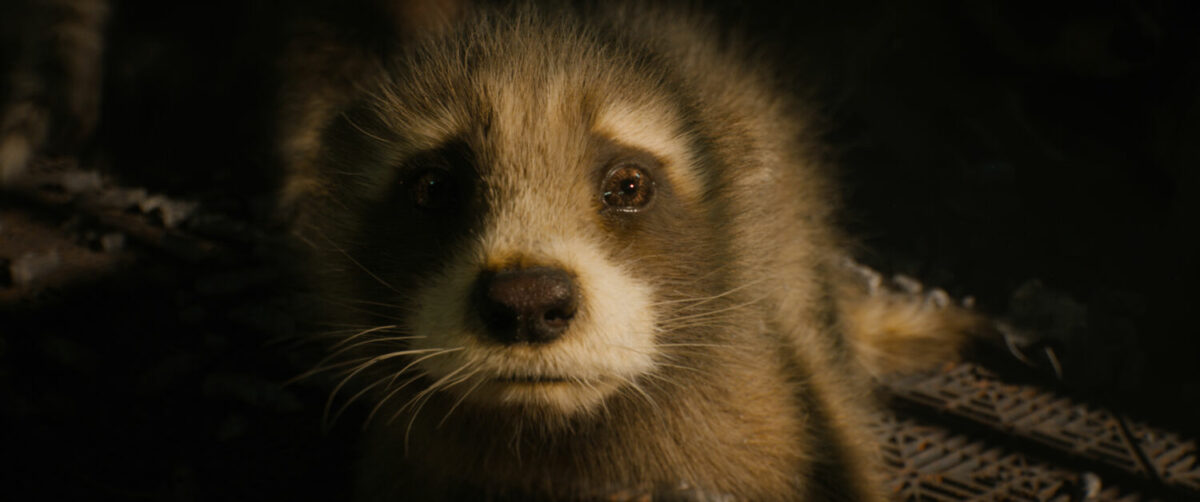 In Guardians of the Galaxy Vol. 3, a heartbroken Star-Lord is still reeling from the loss of the love of his life, Gamora, who died in Avengers: Infinity War, and rallies his team to defend the universe and protect one of their own in a life-or-death mission that could possibly lead to the end of the Guardians as we know them. Oh, he's also trying to win over a new, younger Gamora transplanted from an earlier timeline to the present, who doesn't remember any relationship with Peter Quill.
Of course, sick tunes like The Dog Days Are Over and Radiohead's Creep are included, much like how Redbone's Come and Get Your Love from earlier in the series, has now been ingrained into our brains and forever associated with the Guardians.
The end of this journey only marks a new chapter for Gunn who is crossing over to the other side of superhero franchising as DC Studios' new co-President, where he previously served as a director on 2021's The Suicide Squad and 2022's Peacemaker HBO Max streaming series. It is a journey that hasn't been the smoothest but with his all-new DC Universe taking flight with Superman: Legacy in July 2025, fans can look forward to more comic book-based movies from Gunn to hit the big screen.
Maybe even one that could possibly reunite him with Pratt once more?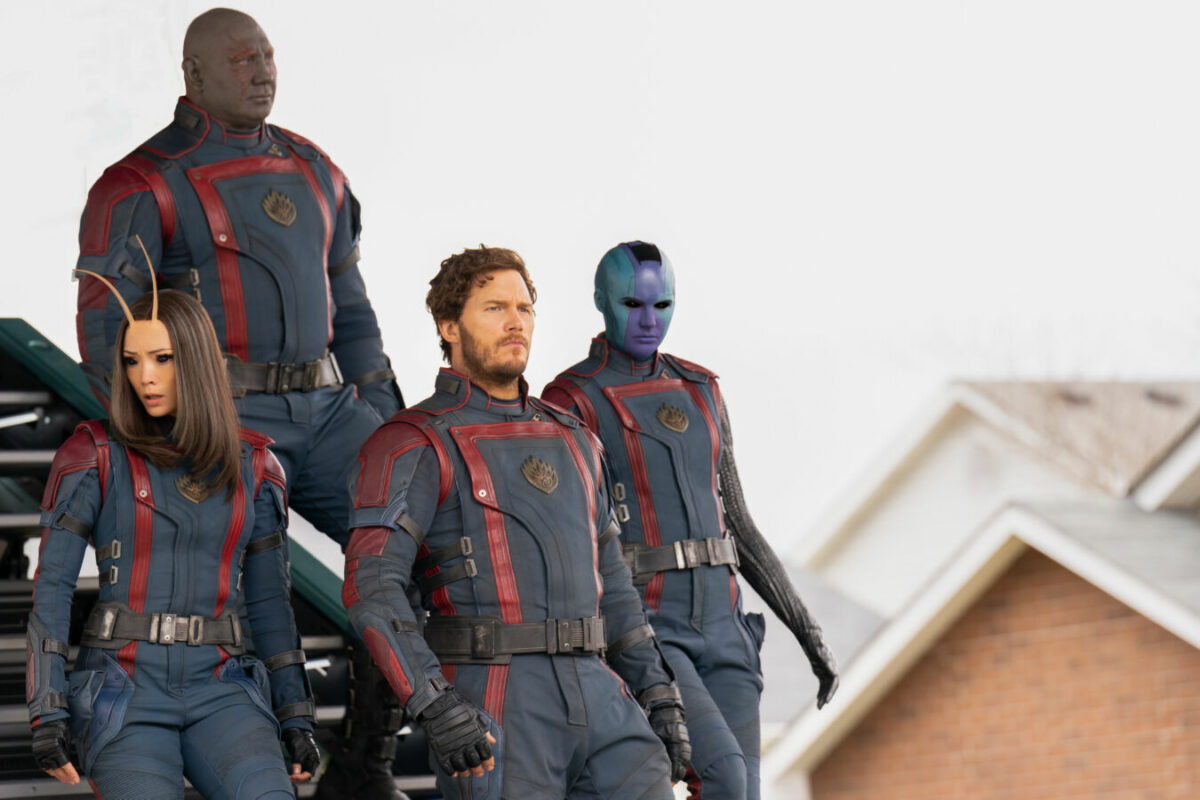 That's an affirmative says Gunn, who positively indicates that there is a highly probable "83% chance" that he will make another comic book movie with his leading star, even as Pratt, who is with Gunn in the same interview, looks on with a broad smile on his face.
"Listen, we love working together so I think if we find something for both of us that's the right project, we'll definitely do it. I think it will be really fun, just for an excuse to hang out with Chris for 90 days and make jokes," elaborated Gunn.
And why is there a 17% chance of the duo not collaborating? Blame fellow MCU star, Chris Hemsworth.
"If Hemsworth says yes, then… But there's not that a big of a chance of that!" joked Gunn.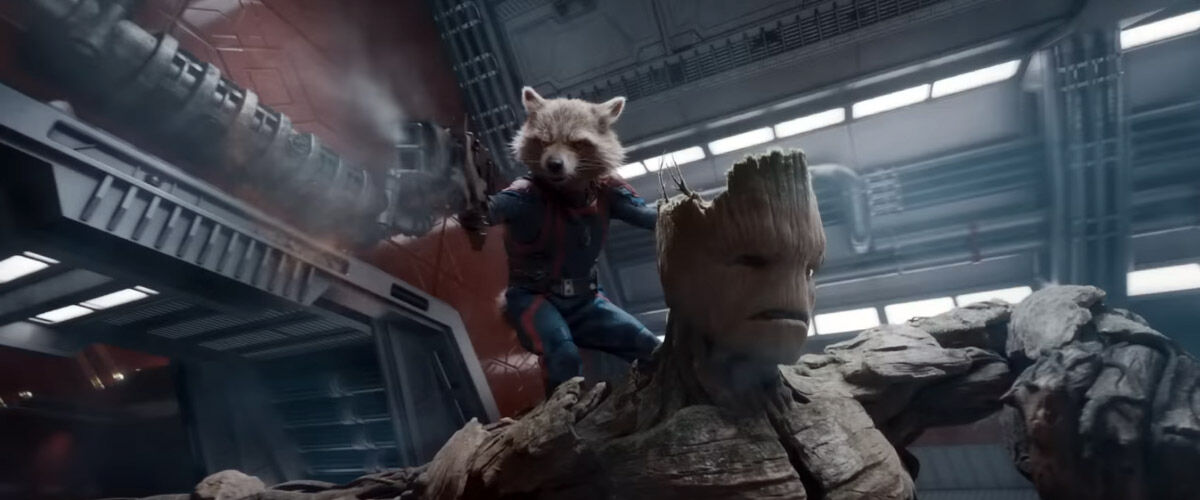 "Listen, as you know, sometimes things don't go as planned. For instance, let's say we start working on a project for a movie that we want to do together and we start writing the scripts and it doesn't come together, it just doesn't work, then we're not going to make it. I don't want to make movies and Chris (Pratt) doesn't want to make movies that aren't really going to be something that's excellent," continued Gunn.
"We care about the quality of things! Neither one of us are the type that just do things for money at all. So it would have to be the right thing. Things gotta come together. There's a part of it, that's me, there's a part of it that's just God, you know, making sure that that's the way things are gonna go."
As of now, Pratt has appeared as Star-Lord in seven movies including Avengers: Infinity War, Avengers: Endgame, Thor: Love and Thunder, the Disney+ Guardians of the Galaxy: Holiday Special and the three Guardians of the Galaxy movies, and there's nothing more the 44-year-old actor wants than to work with Gunn again, but at an appropriate time.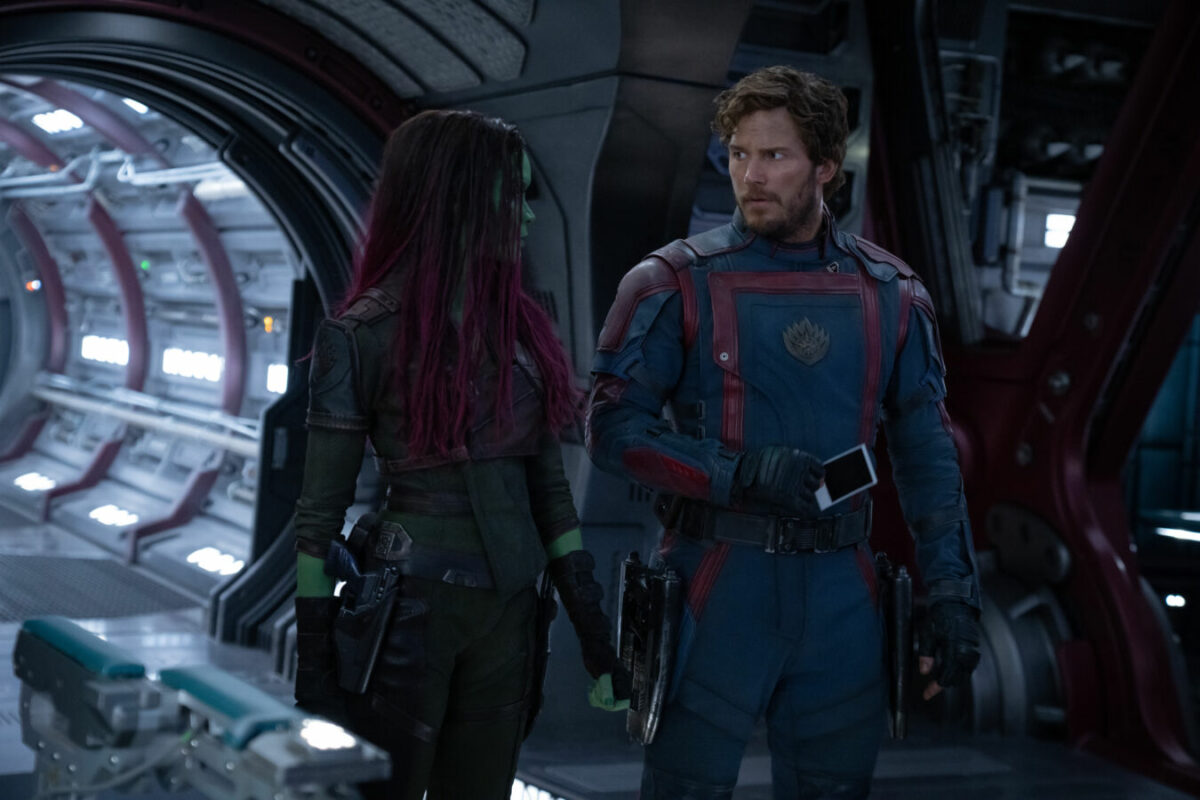 Until then, the star is still Star-Lord in the Marvel Cinematic Universe and has not retired from the role. Star-Lord can still appear in future Marvel movies, even if it means Gunn is not directing them.
"Getting to work with a filmmaker auteur like James was really what separates this project from the rest. I'm really grateful that he picked me to come along on this journey with him. It's been incredible. I've made an amazing friend, a lifelong friend and I've learned so much from working with him on how to be a better actor, how to be a better storyteller and seen firsthand by watching him do what it takes to be an incredible filmmaker," shared a heartfelt Pratt.
"It takes dedication, commitment, preparation, imagination, and a willingness to get the work done and to let your entire life be dedicated to this work, I mean, he's said so himself, about 60 or 70% of his brain over the past 10 years focused just on these characters. Just on this family that he's created and so the major takeaway is you'd be really lucky if you get someone like James to be your leader."
Guardians of the Galaxy Vol. 3 is now in cinemas.