When one mentions photography, images of fashion runways, wedding photos or studio shots come to mind, and toy photographer Joel "Tiger" Magno is working towards changing that.
What first started as a hobby in 2011 has grown into a massive endeavor that quite literally appreciates the smaller things in life. Tiger's impressive collage of toy photography spans action figures across Marvel, DC, Pokemon and Disney, culminating into an impressive Instagram account that boasts a whopping 18,000 followers, all for the desire to cultivate an increased appreciation of the art form that is toy photography.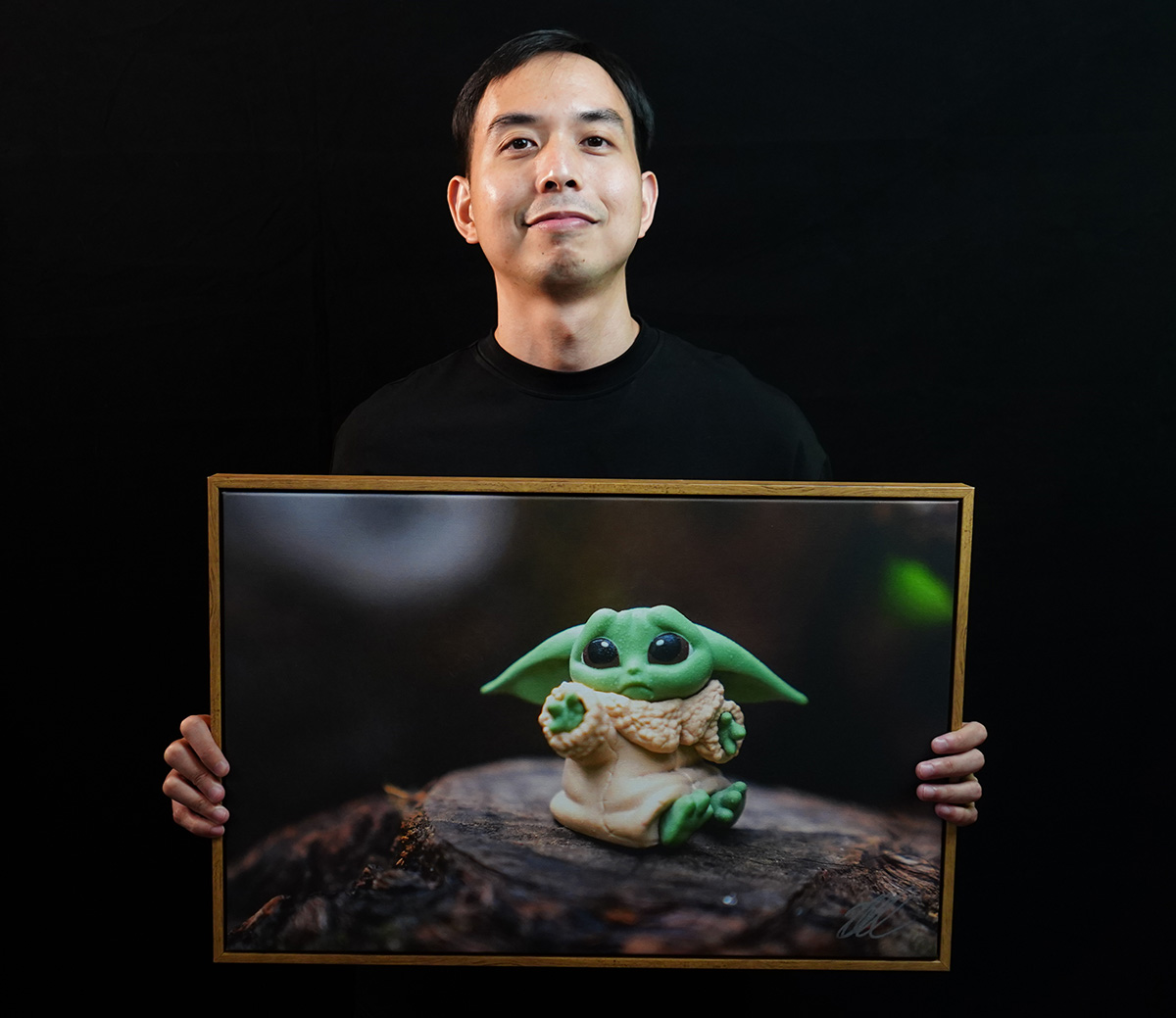 In fact, Tiger's work will be featured in Geek Culture's very own Charity Auction 2020 as part of our combined efforts to give back to the community during this trying time. Alongside other Singaporean toy photographers such as Sunny Ang, Johnson Foon, Ken Loh and James Xie, each photographer was tasked to embark on a shoot to showcase their action figures of choice sponsored Hasbro Singapore, in the most creative and epic manner possible.
Given Tiger's natural attraction to all things small and cute, he went ahead with three of The Mandalorian's The Child figurines from Hasbro's The Bounty Collection. Standing at 2.2 inches tall, Tiger tries to capture the tiny being's facial expressions and emotions to tell a story of its own.
"I chose The Child Bounty Collection because that's the best fit for my kind of toy photography – small, simple and cute," shared Tiger. "For my photos, I wanted to show The Child in all (his) different moods."
Since shooting tiny figures is up Tiger's alley, most of the photographer's challenges deal with external factors, like creating the smoke effects as seen in his photos for example. Shooting at a lush greenscape in Singapore, Tiger shared his difficulties: "It took me a while to think (about) how I'm going to recreate a smoke effect with limited resources. I can't just burn something to create the effect."
Tiger eventually settled with using baby powder to create the effect. The photographer had stacked up chopped tree logs on top of one another to create an outdoor adventurous setting for The Child. He then got a friend to sit beside the logs and press on a bottle of baby powder, effectively creating a smoke-like effect that dramatically surrounded the toys. Tiger too lightly mist the figurines with water, further making The Child appear more lifelike and emotive.
These efforts are a new approach for the seasoned content creator. "I love the effect of the powder and mist in my photo. This is my first time doing some practical effects for my toy photography and I am happy with the result," said Tiger.
This exploration of new and creative elements with his photography serves as icing on the cake, with the ability to help the needy with a hobby he loves most as the cherry on top. For aspiring toy photographers, Tiger asserts that location plays a big role in photography and that one should always make use of their surroundings to further amplify their images.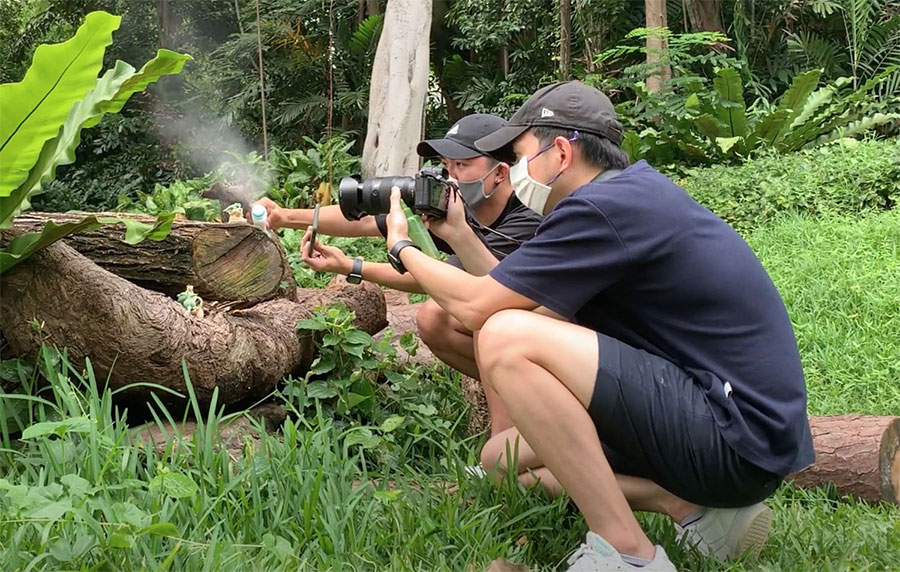 "The figures should fit well into the whole picture; the backgrounds, the scene, the props and the colours too. This will set the tone of the photo. It might be a challenge but if you look around there are certainly some things you can use for your toy photograph," Tiger advised.
The curated photos that Tiger and the other toy photographers will then be printed and framed in A2 size, and then auctioned off to buyers as part of the auction. All proceeds will go to the local non-profit organisation Blessings in a Bag, which is aimed at assisting low opportunity, under-resourced youths, as well as empowering the community to help support one another. The posters and postcards are all printed by Fotohub.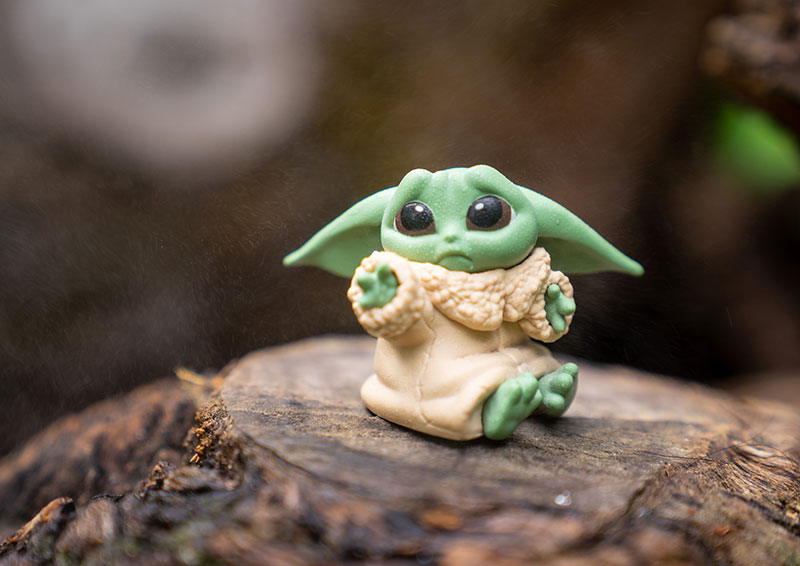 The charity organisation first started as a volunteer-powered community with the goal of providing every child and their families in need of help with the essentials they need to not only survive, but thrive. Blessings in a Bag partners with social-service organisations to help serve communities in need through donations or incentivised programmes to better empower them to take charge of their lives.
They have previously collaborated with companies such as Amazon Singapore whereby the e-commerce cooperation encouraged members of the public to donate to the non-profit organisation by purchasing items that BIAB needs through its wishlist on Amazon.sg.
Geek Culture's inaugural Charity Auction is running from 30 October till 30 November 2020, and will be held on the campaign's Give.asia page.