One of the biggest names in gaming is getting even bigger. Secretlab has just announced their largest, and most spacious line of gaming chairs – the Secretlab TITAN XL. 
This new gaming line is based on the award-winning Secretlab TITAN and is designed to provide greater comfort and spaciousness for taller and larger gamers. Not only is the TITAN XL 25% larger than the TITAN, but it has also been given an upgrade with larger, heavier, and sturdier materials to give gamers the utmost stability when gaming.
The TITAN XL will be available in an all-new PRIME 2.0 PU leather and Softweave fabric.
"Over the years we've received requests for a more increased offerings, particularly a larger, heavier-duty model so more can enjoy the award-winning Secretlab experience," said Ian Alexander Ang, CEO and co-founder of Secretlab.
"Yet creating a 'larger' product isn't simply just fusing bigger materials and parts together. We meticulously worked to find the optimal combination of increased size, material strength and performance—without compromising on functionality—to produce the Secretlab TITAN XL, now one of the largest models around. It will deliver unmatched spatial comfort, support and reliability, be it for the casual gamer or elite professional."
Some of the key features that have been implemented on the TITAN XL includes a taller backrest with a wider seat base which comes with an XL wheelbase made of ADC12 aluminium. The TITAN XL also comes with a heavy-duty tilt mechanism and class 4 hydraulics which helps to maximise the sturdiness of the chair, allowing it to carry greater loads up to 180kg.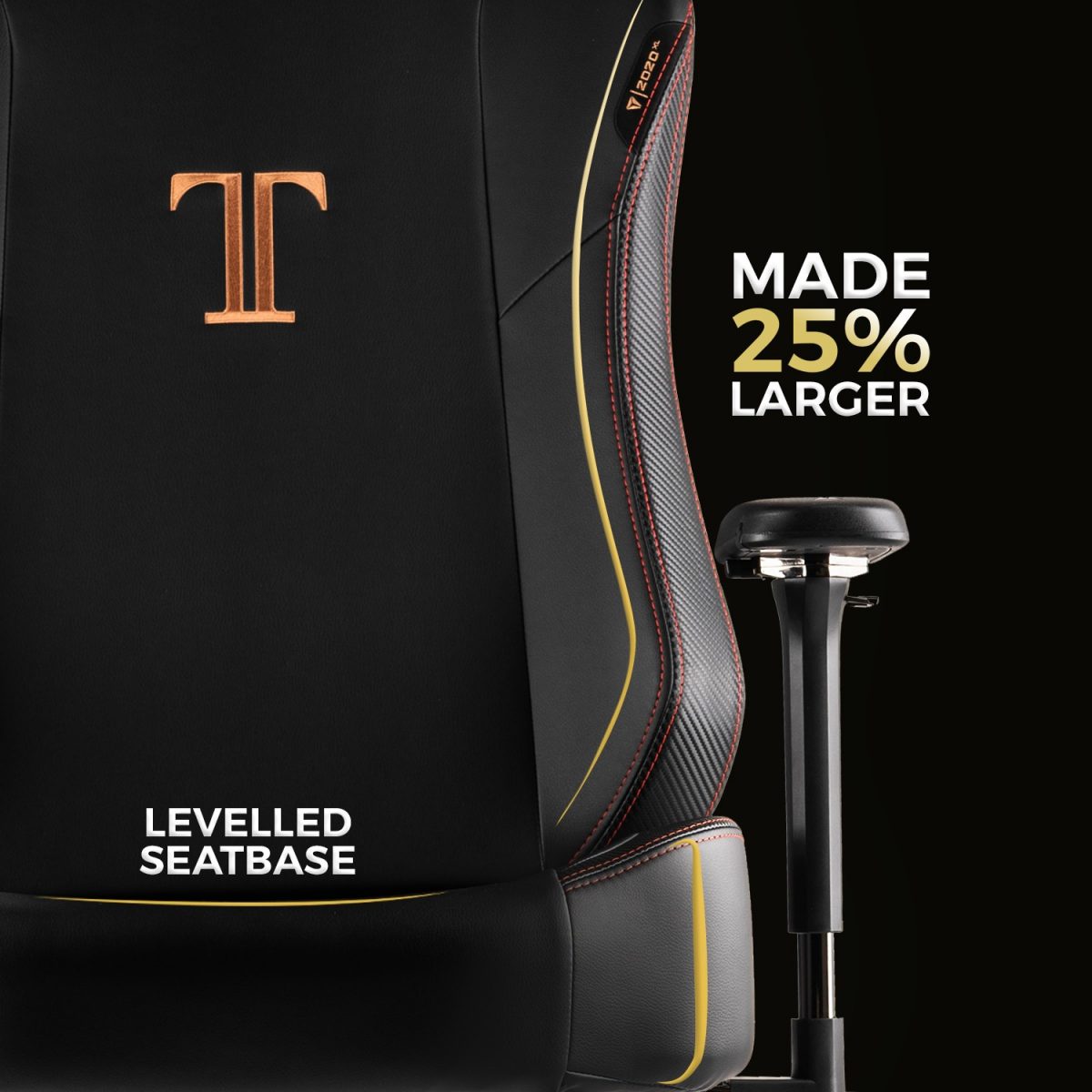 The TITAN XL also comes with the fully-adjustable, inbuilt lumbar support mechanism that was previously only exclusive to the TITAN model.
The gaming chair will also come with the Signature Memory Foam Head Pillow, fitted with a layer of cooling gel to help players stay cool and comfortable even after hours of gaming, and fully-metal, four-directional armrests which will provide the support needed for gamers to rest their elbows on.
The TITAN XL will be on sale from November 27 onwards on Secretlab's website. The all-new PRIME 2.0 PU leather variant will be retailing for S$639 while the Softweave fabric will be sold for S$669.
---

Drop a Facebook comment below!