A Galaxy Quest series is happening for real this time.
Paramount+ and its studio counterpart Paramount Television Studios are in the early stages of adapting the 1999 cult favourite sci-fi spoof into a tv series. Mark Johnson, who produced the original Galaxy Quest movie would serve as an executive producer on the series.
No other members of the creative team have been announced.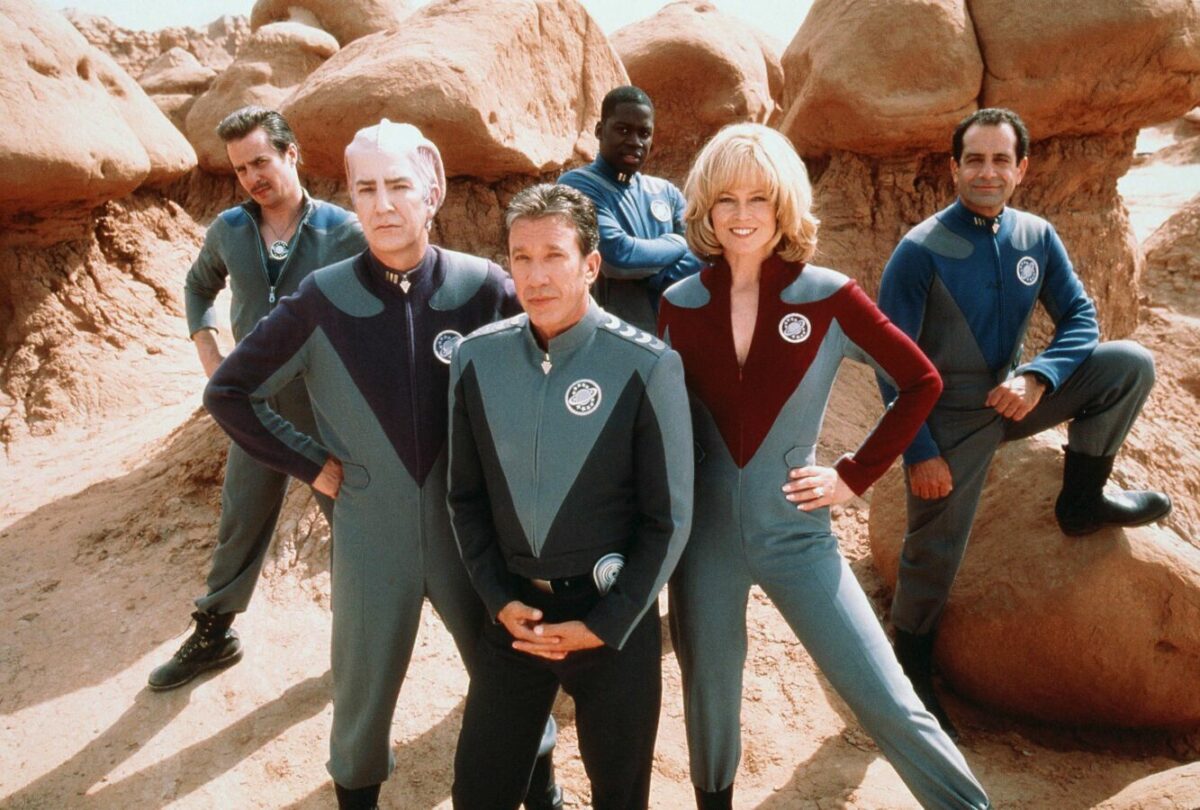 Galaxy Quest is a spoof movie that parodied the Star Trek franchise and told the story of actors from a cult classic sci-fi show who were recruited by real aliens to assist in interstellar conflict. The film starred Tim Allen, Sigourney Weaver, Alan Rickman, Tony Shalhoub, Sam Rockwell, Daryl Mitchell, Enrico Colantoni and Robin Sachs. It was directed by Dean Parisot with the screenplay written by David Howard and Robert Gordon.
Galaxy Quest was a financial success. It earned over US$90 million at the box office and was well-received by critics, as well as fans of the Star Trek franchise. Over the years, it gained a stronger following – so much so that Star Trek fans voted it as one of the best Star Trek films of all time in 2013.
This isn't the first time a studio has tried to adapt Galaxy Quest for the small screen. In 2015, Amazon gathered much of the film's creative team and cast to develop a series but it never came to fruition due to actor Rickman's passing in 2016.
There's no telling if this project with Paramount will end up dormant like Amazon's attempt, but Johnson's return is a good step forward.