First announced back in 2019, Academy Award winning actress Michelle Yeoh is beaming back to the Star Trek universe in "Section 31", but instead of a series, the spin-off from Star Trek: Discovery is now an event film for Paramount+.
In the film, Yeoh will return as Emperor Philippa Georgiou from the franchise's alternate reality Mirror Universe, a character she began playing during Season 1 of Star Trek: Discovery.
In the upcoming TV movie which will begin production later this year, Terra Emperor Phillipa Georgiou joins a secret division of Starfleet tasked with protecting the United Federation of Planets and faces the sins of her past. No release date for Star Trek: Section 31 has been revealed and there are no details on which Star Trek characters or other actors will appear in the film.

"I'm beyond thrilled to return to my Star Trek family and to the role I've loved for so long," said the Hong Kong action superstar who recently won a slew of awards, including the first Asian to take home Best Actress at this year's Academy Awards for the multiverse crossing drama Everything Everywhere All At Once. 
"Section 31 has been near and dear to my heart since I began the journey of playing Phillipa all the way back when this new golden age of Star Trek launched, and to see her finally get her moment is a dream come true in a year that's shown me the incredible the power of never giving up on your dreams," said Yeoh in a statement.
"We can't wait to share what's in store for you, and until then: Live long and prosper (unless Emperor Georgiou decrees otherwise)!"
A newcomer to the Star Trek franchise, Yeoh first appeared in the series premiere of Star Trek: Discovery as Captain Philippa Georgiou of the USS Shenzhou, where she played the mentor to series lead, Michael Burnham. While Captain Georgiou died in the second episode 2, Yeoh returned to play her Mirror Universe counterpart, Terran Emperor Georgiou later in the season, and reprised her role as a recurring character in the second and third season of the series, as an agent of Starfleet's black ops intelligence division, Section 31.
Section 31 was first introduced to the franchise in Star Trek: Deep Space Nine and it has since appeared on the Star Trek shows Enterprise, Lower Decks, and Picard, as well as the movie Star Trek Into Darkness.
Mirror Georgiou subsequently joined the crew when the crew jumped into the 32nd century but eventually exited the show through The Guardian of Forever, a time travel device used in an episode that was apparently designed to set up a Section 31 series for the character.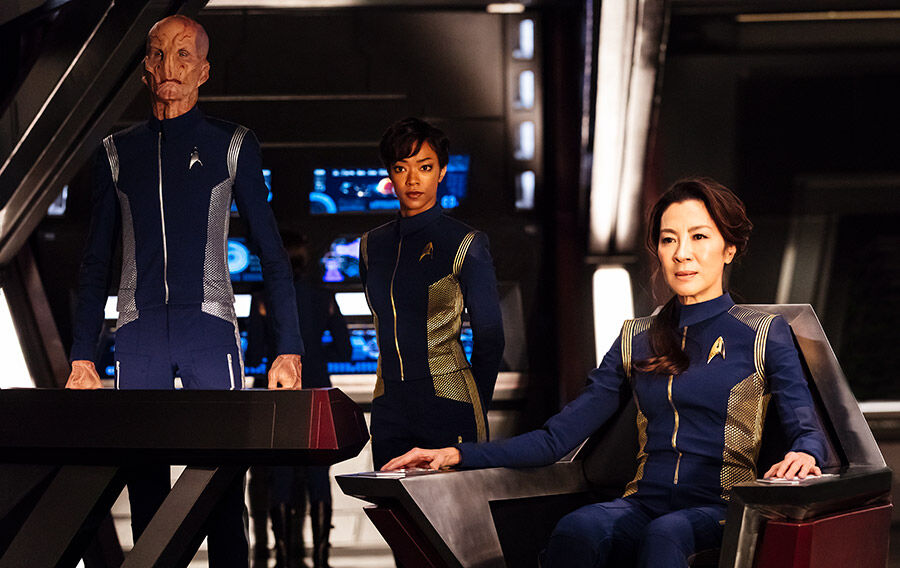 "All the way back in 2017, before the first season of Star Trek: Discovery had even aired, Michelle had the idea to do a spin-off of her character, Phillipa Georgiou," said Executive Producer Alex Kurtzman.
"She broke new ground as one of the first two women on screen in the pilot to usher in a new age of Trek, and now, six years later, Star Trek: Section 31 finally arrives on the heels of her latest groundbreaking win. Everyone on Team Trek couldn't be more thrilled to have our legendary friend return home to us as we expand our storytelling into new and uncharted corners of the Trekverse. Long Live Emperor Georgiou, Long Live Michelle Yeoh!"
The film is the latest expansion of new Star Trek shows in development at Paramount+. This week marks the series finale of the third and final season of Star Trek: Picard, which sees the original bridge crew of Star Trek: The Next Generation reunite to fight the Borg. A new Star Trek Starfleet Academy has also been ordered, along with new seasons of Star Trek: Strange New Worlds and Star Trek: Lower Decks.
Meanwhile, the upcoming fifth season of Star Trek: Discovery will mark the end of that show.