With Attack on Titan now into its final season, the hype of the series is reaching a fever pitch.
That also means it's ripe for plenty of tie-ins to milk the series for all its worth. Garena's battle royale game, Free Fire and the famous Attack on Titan is giving us the collaboration we never knew we needed.
Earlier today in Singapore (12 March 2021), Garena announced the launched of the crossover event where players fight for humanity's existence. The global collaboration is set in a way where Attack on Titan content, with its human-eating humanoid, invades Free Fire.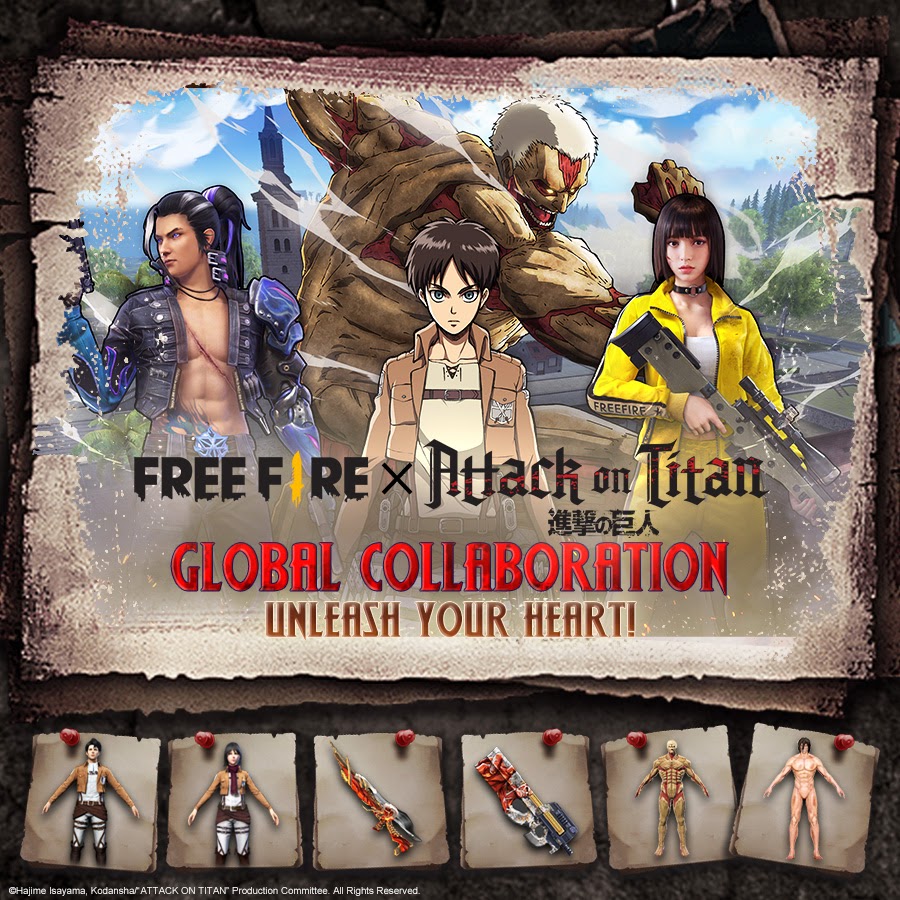 The crossover offers players to battle as a mighty survey corps scout in their iconic uniforms or as a skilled titan.
Players are given the opportunity to don on Attack on Titan's trademark style with fashion pieces inspired from the anime series in the game. The uniform with its distinctive 'Wings of Freedom' insignia is proudly displayed on the jackets that players, male or female, get to wear as they slay titans in the game.
Additionally, players will also be able to take the form of two famous titans from the series. The fearsome Armoured Titan and Attack Titan are accessible to players for use to fight for justice.
Available for the players as well are exclusive Attack on Titan skins for their artillery. The P90 and M1014 can be designed in a way that will strike fear to its opponent in the battle field.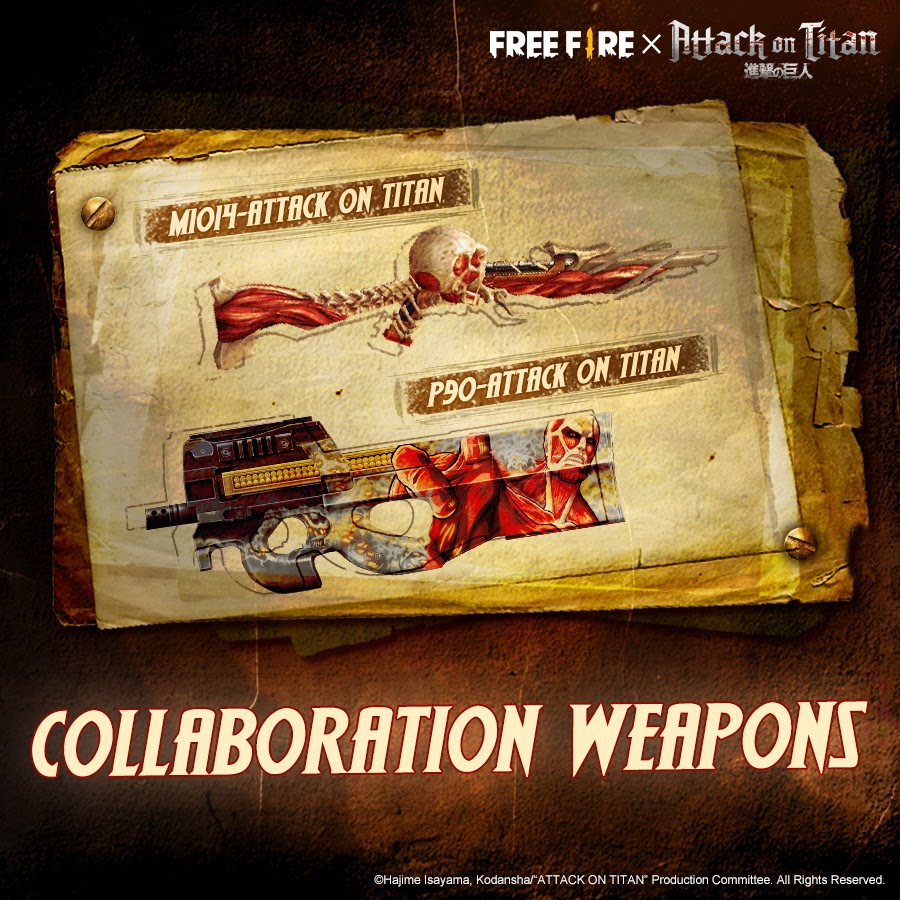 Players can expect to be deeply immersed in the event with the new features and even find themselves chancing upon easter eggs from the series. The crossover will also include reskins of Free Fire's popular elements such as airdrop boxes and aeroplanes.
The collaboration of Free Fire and Attack on Titan will span from now until April with a special game mode on 27 March to mark its climax. More details about this event can be found on Free Fire's Facebook page and YouTube channel.
You can download the Free Fire app on both Apple iOS App and Google Play stores.
---

Drop a Facebook comment below!