Note: This article was first published on 21 June 2019.

A bigger screen, better built-in cooling systems, sharper visuals, a more immersive experience, and the freedom for customisation – these are several considerations that go into picking a suitable, powerful desktop, but portability is definitely not one of them. Instead, that's a privilege belonging to the laptop models, gaming-centric ones or otherwise.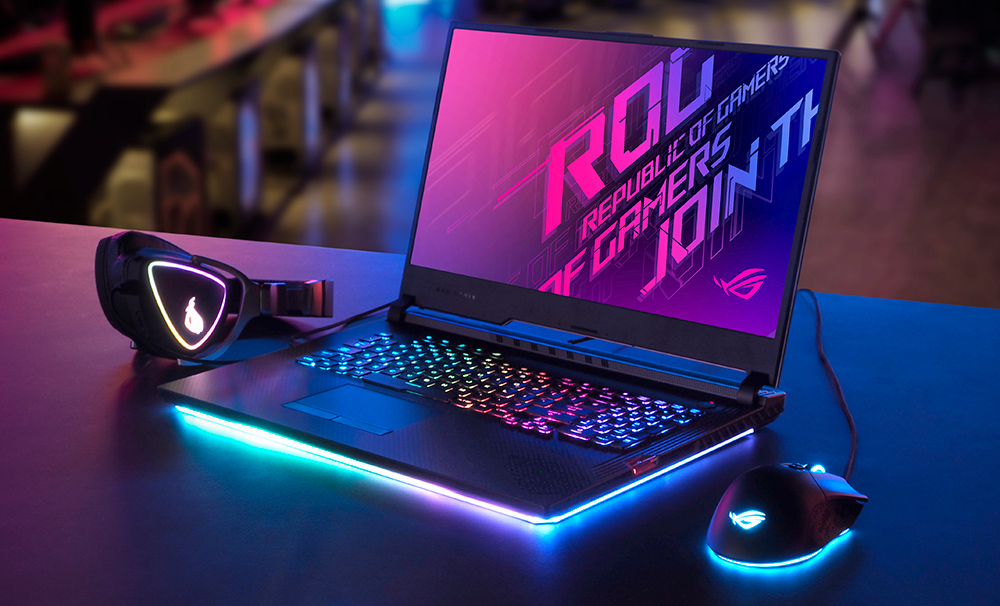 But what if there was one brand that covered all expectations and demands? In today's over-saturated market of high-performing gaming laptops, ASUS has covered all grounds by introducing four different builds tailored for on-the-go gaming. From the hardcore gaming enthusiast to the student gamer, here's what the team's Republic of Gaming (ROG) line has to offer its audience.
---
ROG Mothership (GZ700): The Powerful, Mean, and Versatile
With bulk packs power, and the ROG Mothership is all about that lifestyle. The heavyweight laptop is a true, mean powerhouse at its core presented with a twist, crafted specially to deliver graphic-intensive games.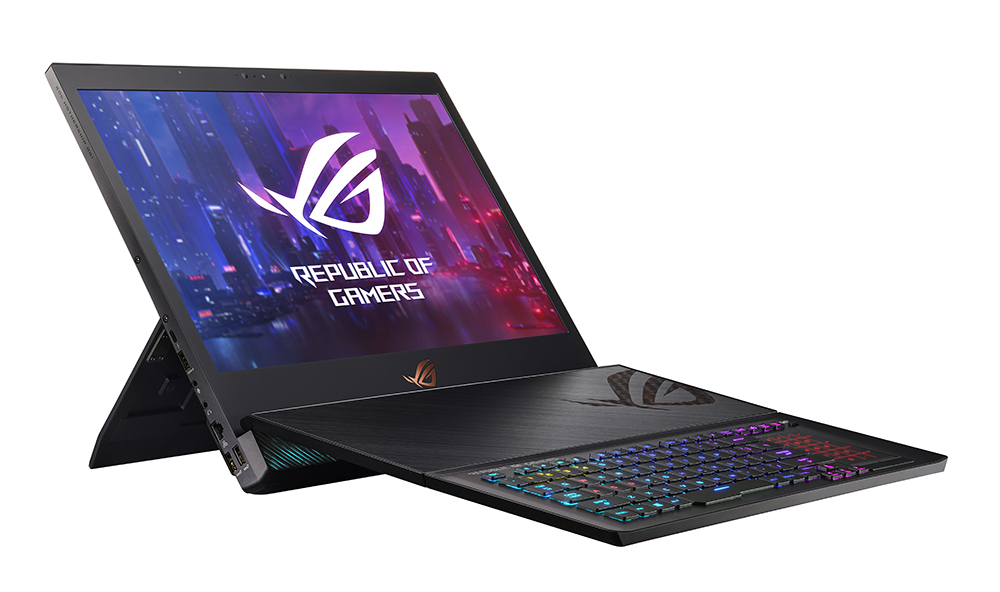 Bulky gaming laptops are slowly becoming a thing of the past, as the recent models take on a smaller, more portable form factor with little to no compromise to performance level. The ROG Mothership is all about that lean, mean lifestyle presented with a twist, crafted specially to deliver graphic-intensive games.
Outfitted with an RTX 2080 GPU, 9th Gen Intel Core i9 eight-core CPU, 144Hz refresh rate, and ray-tracing capabilities, the sleek laptop is more than well-equipped to meet the needs of the more hardcore gamers. Ray tracing, in particular, is worth a mention – with the rendering enhancements made to lifelike lighting, reflections, and shadows, players can say hello to increased realism in game textures and environments.
Where laptops come equipped with a fixed keyboard in tow, the ROG Mothership boasts a detachable one instead. In a way, it's like ASUS' version of the Microsoft Surface Pro, allowing users to detach and re-attach the keyboard at will, and granting them the freedom to set it up as per their personal preferences. The combination of versatility and performance makes this gaming behemoth both a mobile gaming beast, and a stationary powerhouse befitting of being the ideal desktop replacement.
With graphic-intensive capabilities come an increased need for cooling, however. The ROG Mothership combats the issue of limited airflow with its unique design, where cool air flows through the back instead of the vent under the chassis. When standing tall, the CPU also sees cooler temperature, clocking in up to 14 degrees of deduction.
The price of being lean, mean, and versatile? A whopping, bank-breaking S$9,998! But you get what you pay for, the best in its class in a versatile form factor.
---
ROG Zephyrus S (GX502): Work Hard, Play Hard(er)
Lightweight form, heavyweight performance – that's how the ROG Zephyrus S rolls. Measuring 18.9mm thin and weighing in at under 2kg, the slim 15-inch laptop is sufficiently compact to lug around, while striking a fine balance between gaming and work productivity.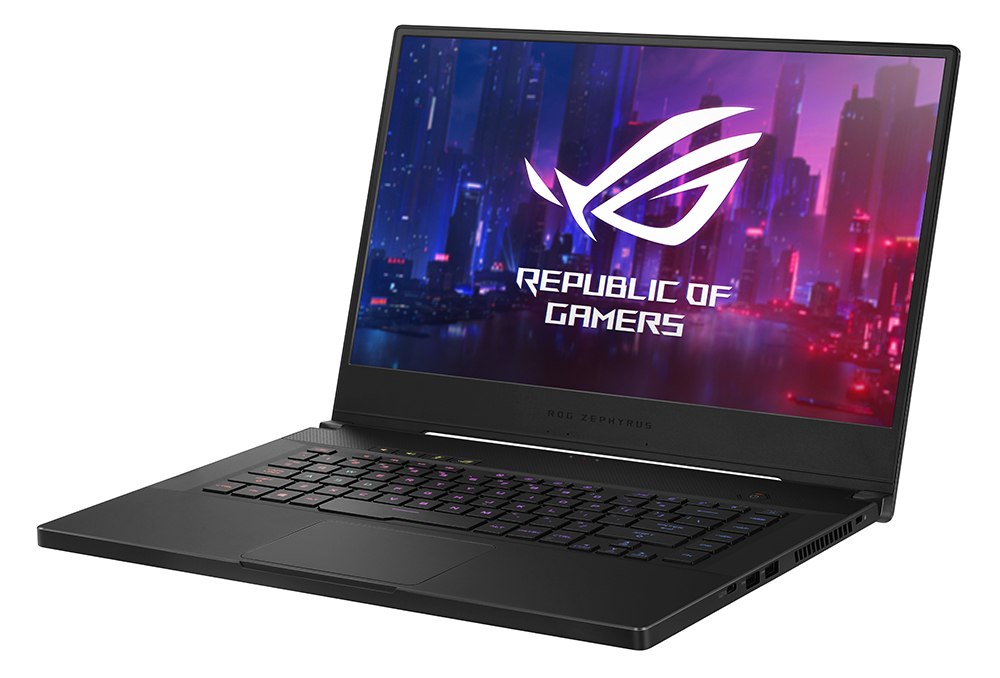 Its 9th Gen Intel Core i7 CPU, GeForce RTX 2070 graphics card, 144Hz refresh rate, and three-millisecond response time means users can enjoy gameplay at the highest detail, especially with ray-tracing technology brought into the fray. The addition of 16GB RAM and 1TB SSD storage allows for heavy multitasking, faster load times, and better processing capabilities as well, so content creators and gaming enthusiasts both stand to benefit. Being able to play The Witcher 3 with little to no lag while Premiere Pro continues to render in the background sure sounds like a plan, too.
What's interesting about the Zephyrus S is its unique GPU switch that was absent from its previous iterations. With it, users are able to choose between work or play mode for increased adaptability through the G-Sync option or the Optimus feature. Where the former serves to provide an improved gaming experience with reduced stutter and tear, the latter seeks to prolong battery life by turning off the GPU, which power-saving properties would come in handy for working professionals who hustle while on the go.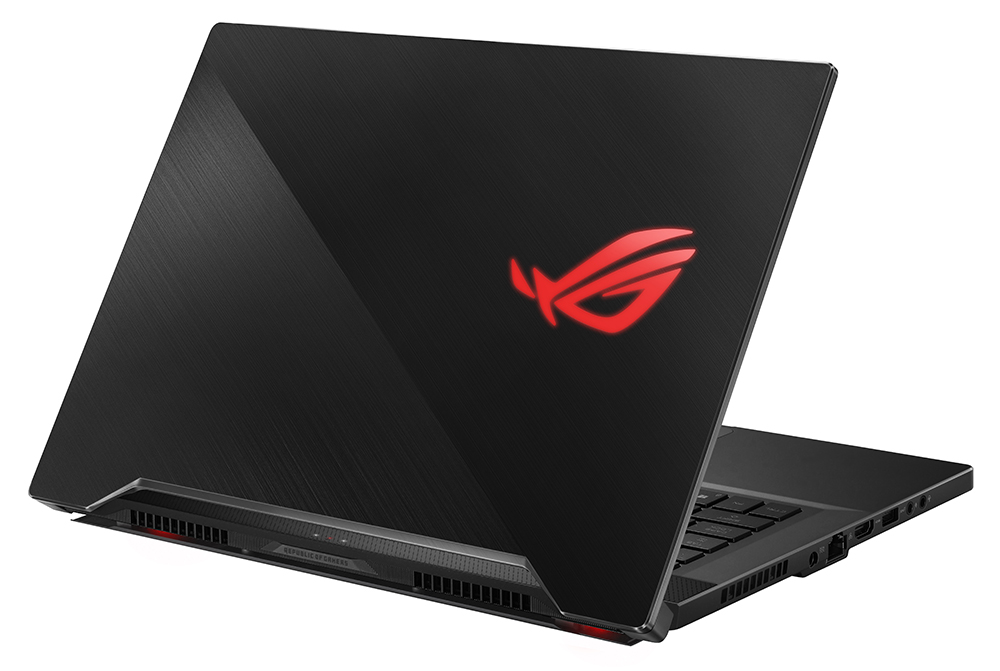 The duo of content creation and gaming, however, calls for larger cooling capacity. ASUS has equipped the laptop with additional vents and a self-cleaning thermal module to increase airflow and eject dust respectively, such that overheating does little to slow the system down. In the case where one has to do work during public commute, resting the Zephyrus S on the legs should prove to be less of a stinging, heat-doused affair.
For its compact size and top-notch performance, the laptop is tagged with a S$3,398 price point for the RTX 2060 iteration, and S$3,998 for the RTX 2070-fitted model.
---
ROG Strix Scar III (GL531): Esports Excellence
The ROG Strix line of laptops has always been catered to the dedicated esports gamer, with the Scar built specially for first-person shooters. The Scar III serves to live up to its predecessor's legacy, sporting the same, sleek gunmetal grey aesthetic, but delivers much more on the graphical and processing aspects.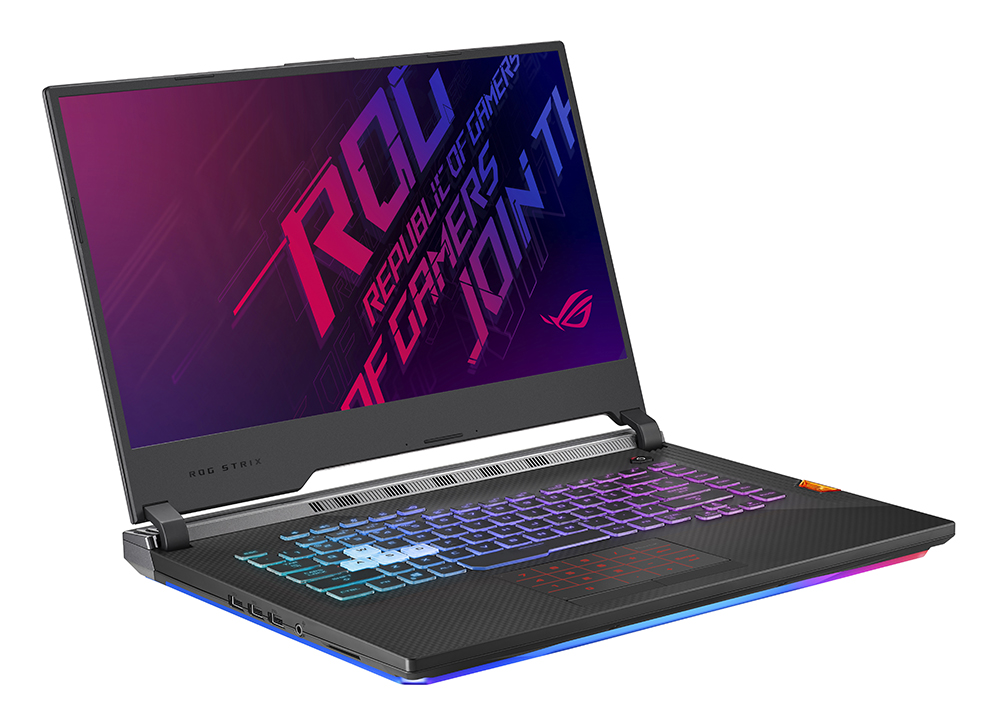 Under the hood lies the powerful duo of the 9th Gen Intel Core i7 CPU and RTX 2070 GPU that's accompanied by the world's fastest gaming laptop display – a 240Hz, three-millisecond panel. Keeping up with hectic, fast-paced esports titles like Apex Legends, Overwatch, and CS:GO should thus prove to be an easier affair, such that all those pesky Genjis and Octanes can finally be tracked down and put to the grave.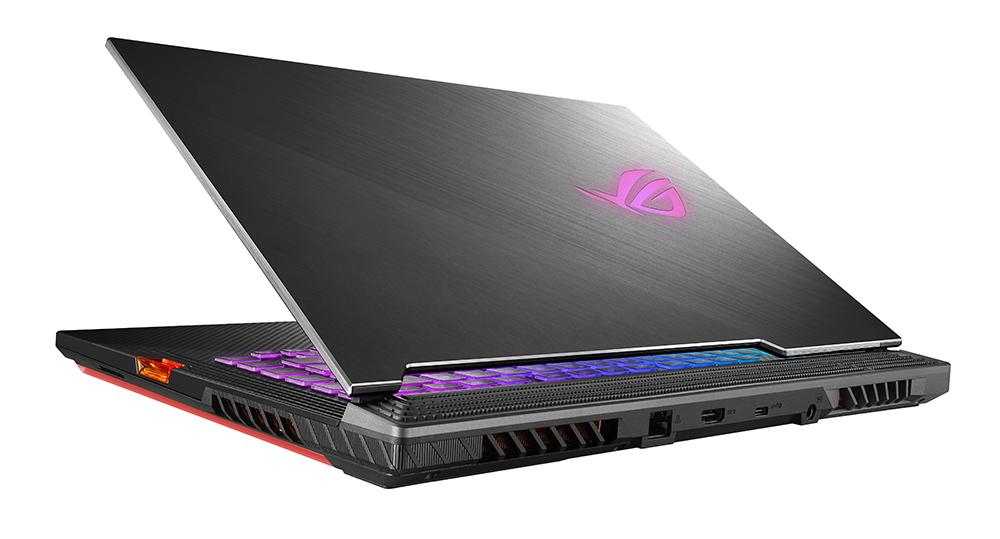 With the Scar III being the renewed iteration of past models, a new feature has been thrown into the mix. The unique, all-new Keystone offers an interesting way for users to personalise their laptops, from the various lighting effects to game-specific profiles and saved macros, by docking it to a compatible ROG laptop. For added security and privacy, the ROG Keystone comes with a secret Shadow Drive as well, where selected files can be stored away, hidden, and encrypted.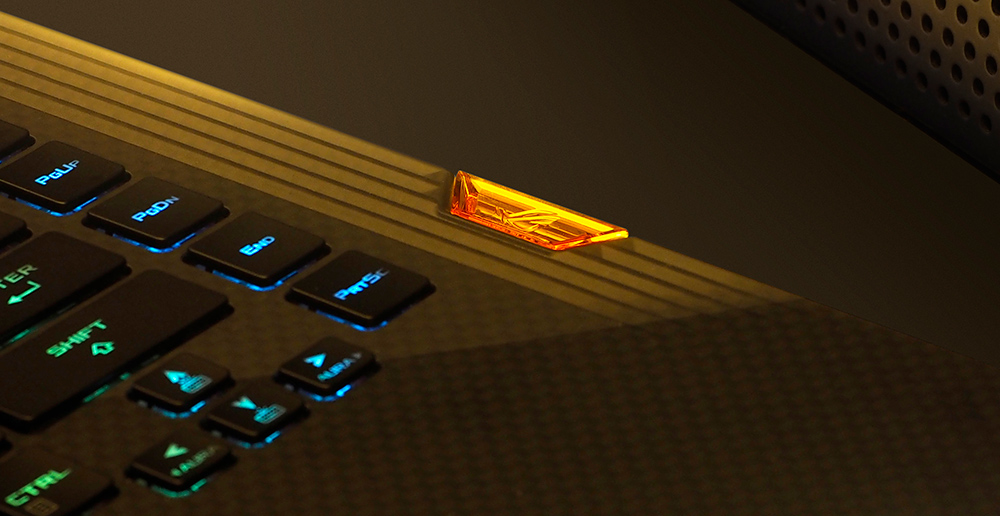 S$2,698 is the starting price for esports excellence, available in both 15-inch and 17-inch builds.
---
ROG Strix G: Bang for Your Buck
The blend of breathtaking visuals, smooth, fluid gameplay, and an immersive experience is a dream for many, but that usually comes at a high cost of a damaged, lean wallet – especially for the student gamers. Here's where the ROG Strix G comes into play, melding affordability with performance, efficiency, and aesthetics.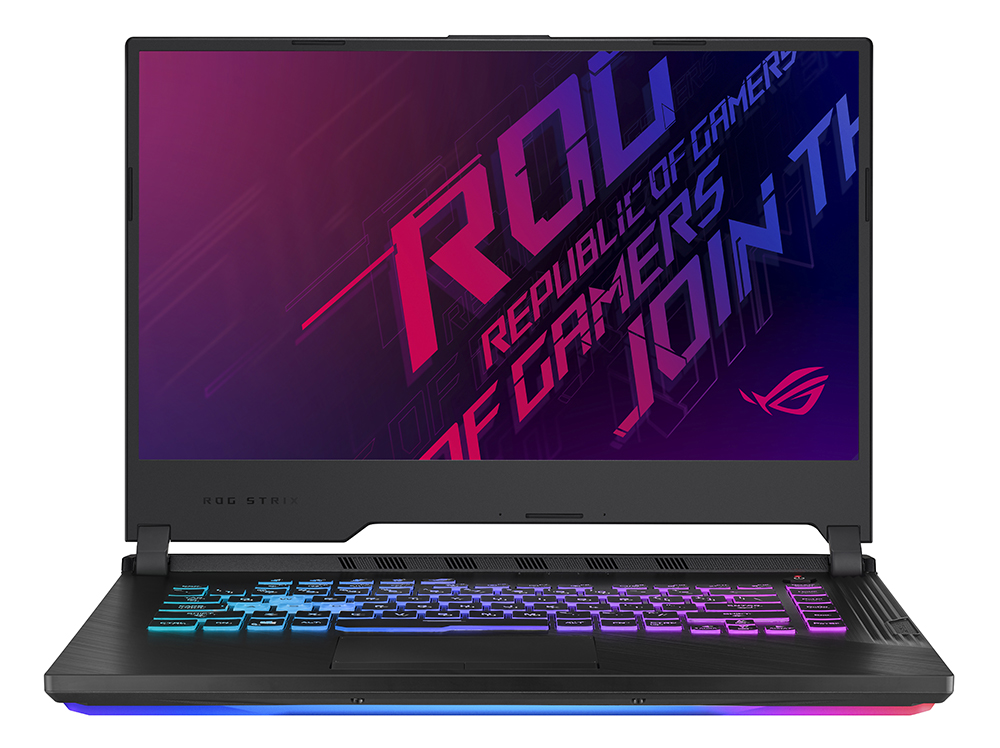 Retailing at S$1,598 for the base model, the laptop is armed with the latest 9th Gen Intel Core processors and one of the GTX 1050, 1650, and 1660Ti graphics cards, all packaged into a streamlined chassis. Its 15-slash-17-inch screen isn't too shabby, either, sporting narrow bezels for increased visual immersion, and clocking in a refresh rate of 144Hz.
A standout feature of the Strix G is the protruding scissored door hinges at its rear that allow room for additional venting. Like the Zephyrus S, it boasts a self-cleaning thermal module as well, and comes with ultra-thin fins in tow for enhanced heat dissipation.
Bringing airflow-friendly properties, high-end performance, and affordability to the table makes the Strix G quite the bang for one's buck, and certainly serves for a good alternative for those with a leaner wallet – more so for the student gamers. Just be sure not to get caught while exploring the land of Skyrim in the midst of a lecture!
---
With four different models catering to a specific group of audience each, ASUS has shown that variety is key. Their areas of expertise may differ across the board, but ultimately, they all seek to deliver a satisfying gameplay experience while on the go. The gaming life, after all, never stops, and that extends to places beyond one's workstation or desktop set-up, too.