https://youtu.be/jSwzHgoe-bc
Hasbro partners up once again with Takara Tomy with the latest in their Masterpiece Movie Series Bumblebee MPM-7, based on the upcoming Transformers: Bumblebee movie hitting theatres this Christmas.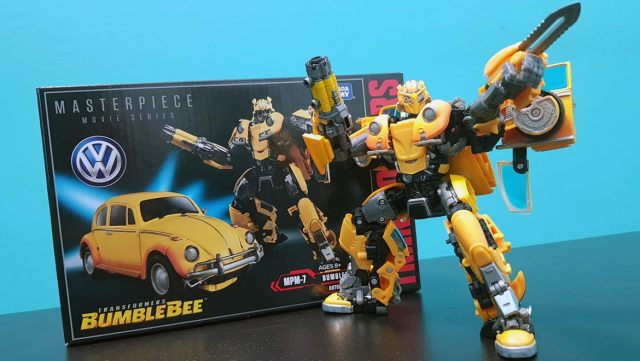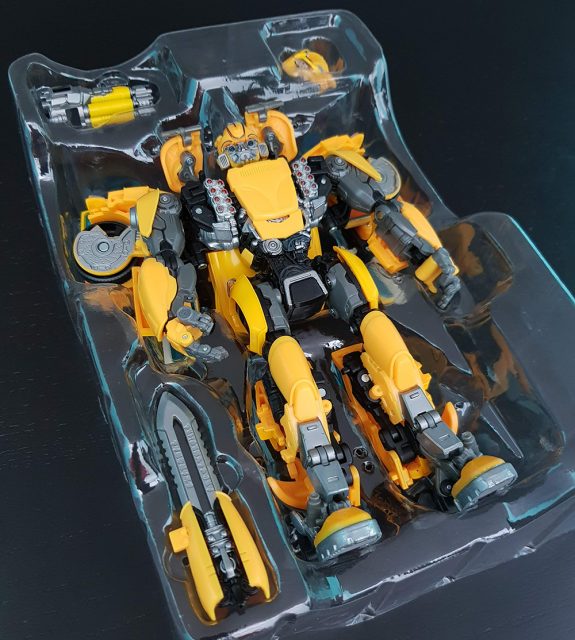 Standing at 6 inches tall, with 10+ die-cast parts and 26 points of articulation, the Masterpiece Movie Series Bumblebee MPM-7 figure was designed with Industrial Light & Magic Movie CAD files from the upcoming film. In vehicle mode, Bumblebee takes the form of the 1967 Volkswagen Beetle (finally!).
Accessories include Bumblebee's removable Battle Mask, Stinger Blaster and Stinger Sword. He even has a pair of Hidden Missile Bays in his chest. When the weapons are not in use, they can be conveniently stored in both robot and vehicle modes. And yes, he has individual finger articulation too.
Move the slider above to see Bumblebee with/without mounted weapons on his back.
Here's how Bumblebee swaps out his headpiece to the Battle Mask.
A word of warning though, transforming this Masterpiece between robot and vehicle mode involves a whopping 57 steps! It took us a while the first time around, but just look at the attention to detail of the VW Beetle, complete with exclusive weathered deco.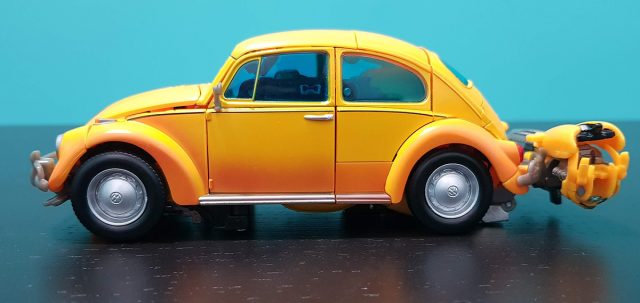 The Transformers Masterpiece Movie Series Bumblebee MPM-7 will be released in Singapore from October 1st, 2018 and will be available at the following retailers for S$149.90:
Photos aren't enough? Check out Bumblebee stop-motion transformation action here:
---
In case you haven't caught the new trailer for the movie yet, be sure to watch it below. Will we see a Soundwave + Ravage Masterpiece Movie Series next? Oh yes, please.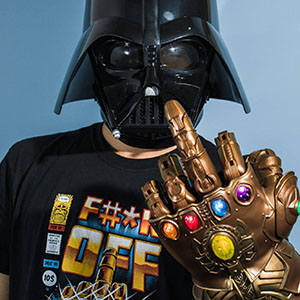 Yonk is a geek who is fortunate enough to have an equally geeky Star Wars fan for a wife, who owns a LEGO Millennium Falcon encased in a glass coffee table as their home's centre-piece.
---

Drop a Facebook comment below!