As mechanical keyboards become more trendy and mainstream over the years, there are bound to be keyboards that showcase more than just pretty color-changing RGB LED lights.
The Finalmouse Centerpiece keyboard is one of them, featuring its own display that presents animated visuals through the keyboard's transparent glass keycaps. Unveiled last Saturday on YouTube, this mechanical keyboard's appearance is a double-edged sword – both stunning yet distracting.
Finalmouse is renowned for their PC mice with unique and intricate designs, but they are taking a step further by releasing their first keyboard in 2023. The 3D computer graphics game engine Unreal Engine 5 is used to create "interactive skins" for the keyboard, such as swimming koi fish, cherry blossoms, galaxies, lions grazing, cracking ice, and even the watchful Eye of Sauron, among others.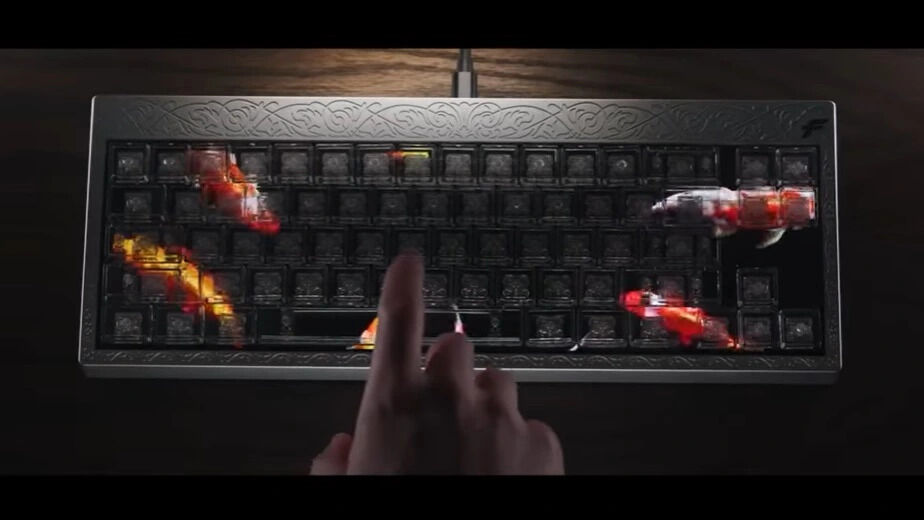 The scenes from the skins are projected onto a high-resolution display that is located at the bottom of the keyboard switches. It also has its own CPU and GPU to power the light display, which reduces the strain on the connected system's processing capacity.
Additionally, Finalmouse is developing a skin marketplace called The Freethinker Portal where designers can submit their skins and choose whether to make money from them. Three skin spaces will be available on the board, each with a specific selection button on the side, presumably for quick backdrop changes.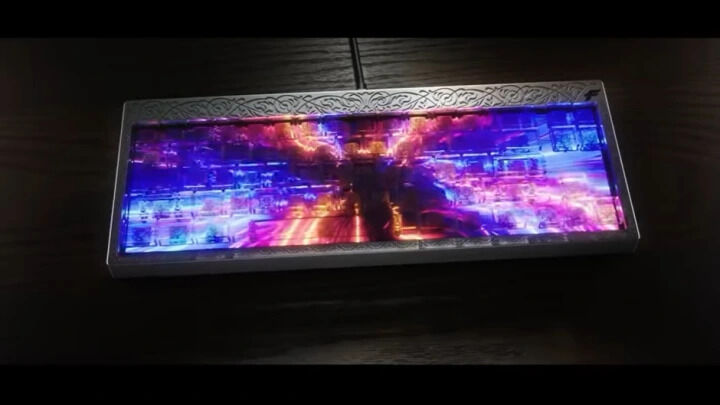 The Laminated DisplayCircuit Glass Stack (LDGS), the glass material utilised in the keyboard, is placed on an aluminum chassis and is decently protected. Despite the materials used, Finalmouse claims that the keyboard's durability is not an issue.
The keyboard has also been compared to having a distinctive typing sound like "soft marble raindrops". The mechanical switch specs for the keyboard include Gateron's linear Black Ink switches, which, according to Finalmouse, have 4mm of travel and actuate with 60 grams of force.
Finalmouse has not yet disclosed the mechanical keyboard's actual size, brightness, resolution, or refresh rate. However, it is expected to arrive in early 2023, and is priced at US$349.