Looking for the perfect keyboard is not an easy task and with plenty of keyboards available on the shelf, it can be difficult to make that purchase decision, especially for users of Apple devices. After all, Apple's keyboard layout is significantly different from its Windows counterpart, with the 'Cmd' key replacing 'Ctrl', and the Function buttons working differently to pull Control Center, the Emoji key, and Lock Screen mode.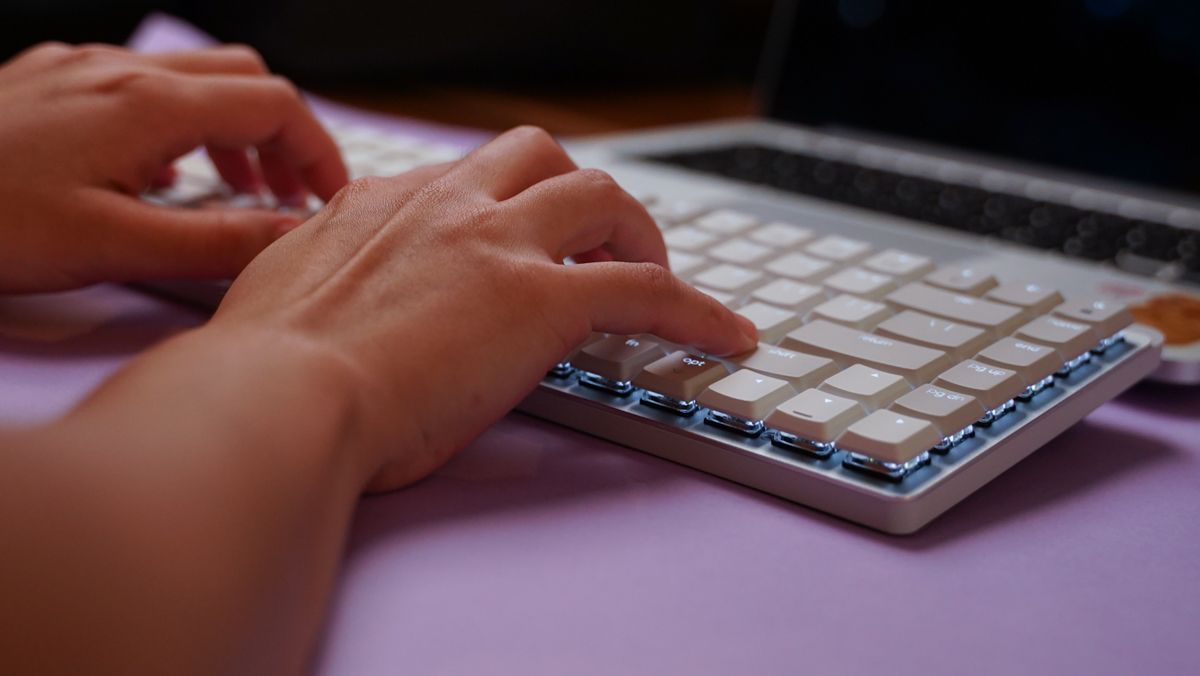 This is where Logitech comes in with a helpline: the MX Mechanical Mini for Mac. At S$259, it offers a slew of features that checks off all the boxes for a pleasant typing experience, including a small form factor, backlit keys, multi-device connectivity, and a very, very long battery life.
The MX Mechanical Mini For Mac comes in the classic Pale Grey colour reminiscent of the retro Mac machines. It's sleek and minimalistic in a way that screams "Apple aesthetics", and while we don't hate it, more colourways would be preferred to best fit our themed desks. The white keys against the black lettering does offer a nice contrast and stands out even in the dimmest lighting, but there also seems to be the sense that the keyboard will be prone to yellowing if used for a prolonged period.
Backlighting can be enabled here with seven brightness levels, which makes typing in the dark possible and user-friendly. What's particularly noteworthy, though, is its sensor – the mechanism can sense the approach of your hand, and will light up the keys before you even touch them. RGB enthusiasts might want to note that there's only white LED backlight available, with no option to change between different colours. In contrast, the lighting effects can be customised to any of the six available, including the breathing, starry night, and waves patterns.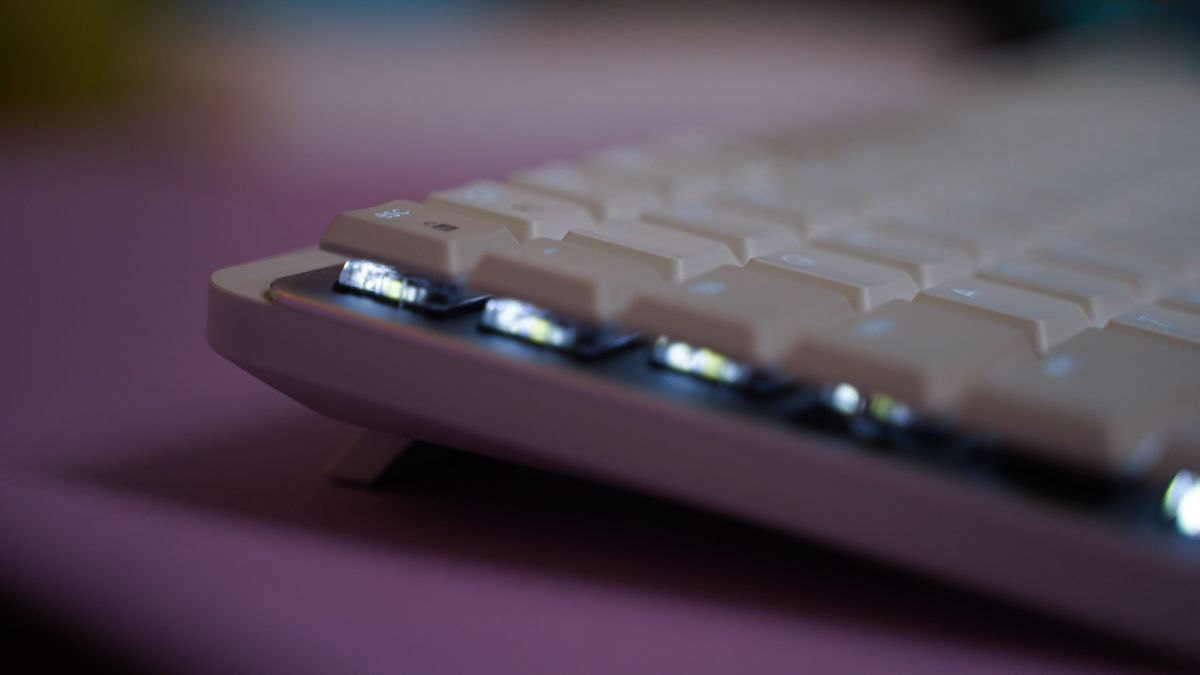 The MX Mechanical Mini for Mac is the bigger brother of the MX Keys Mini for Mac, and its sturdy build certainly reflects that. Weighing in at 612 grams, the keyboard comes housed in a solid metal chassis that offers a very strong resistance against any sort of flex. There was also no wobble observed when it's placed on the table.
While modeled after Apple's Magic keyboard, the MX Mechanical Mini for Mac presents its own improvised touch. Instead of the former's flat chiclet-style keys, Logitech's model features concave keys, which creates a more accurate and comfortable typing experience by "hugging" your fingertips. Granted, the keys are not as "clicky" as one would find in a typical mechanical keyboard, but they do provide nice tactile feedback when pressed. It also sports a tenkeyless (TKL) layout, with the lack of the NumPad bringing a smaller form factor.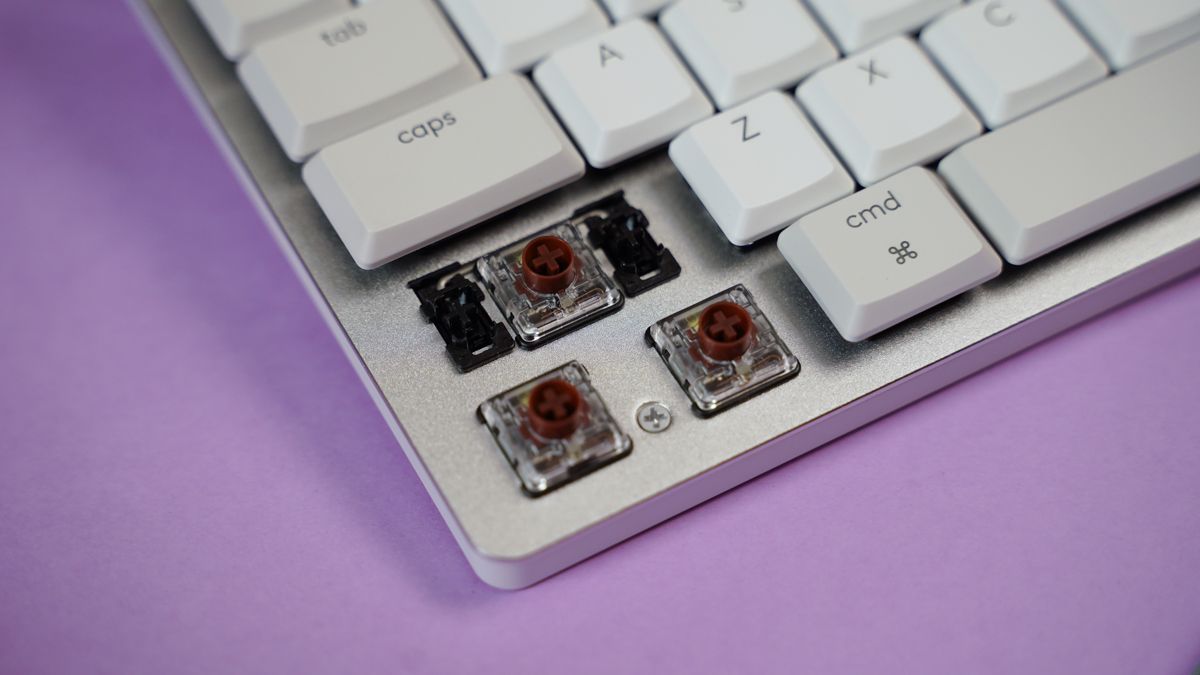 Like the Magic keyboard, the MX Mechanical Mini for Mac offers Bluetooth-only support, allowing it to go into standby mode until it's needed again. Connectivity is a breeze, as the keyboard pairs immediately to Mac devices without the need for a wireless dongle, which also means less clutter on your desk space.
What's great here is that the keyboard can be connected up to three iOS or MacOS devices at a time, such that they will be able to pair it via Bluetooth to their MacBook Air, iPad Pro and Apple iPhone, and switch between these devices seamlessly.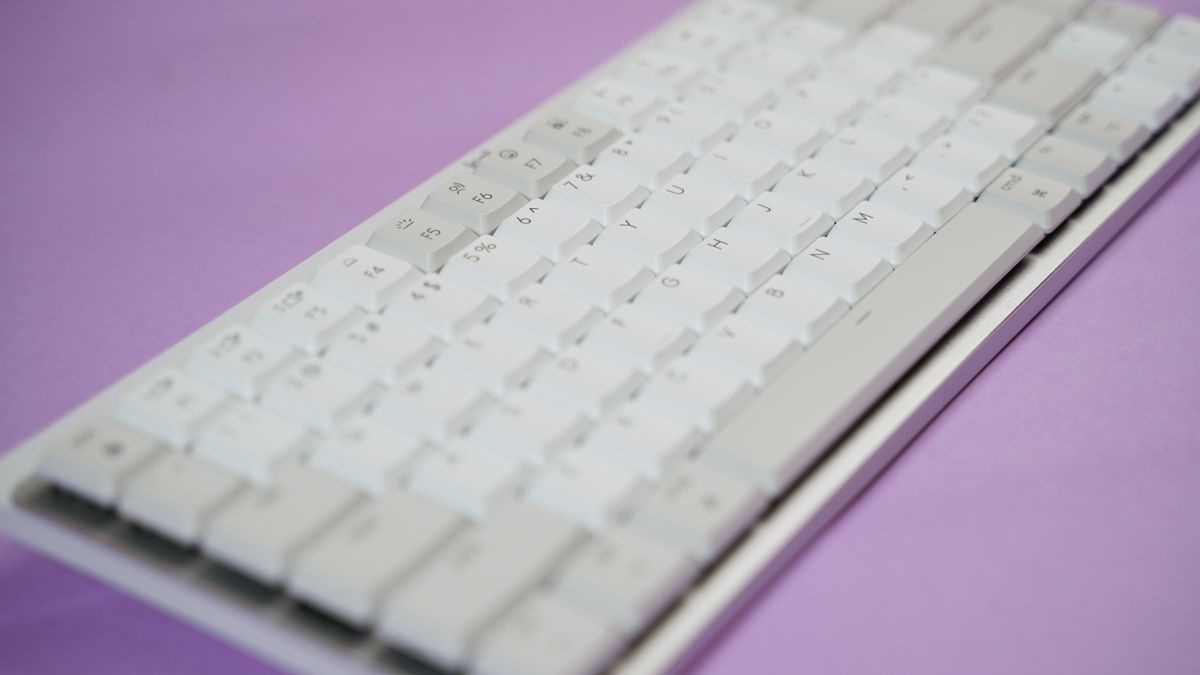 Battery life is easily the greatest draw of the MX Mechanical Mini for Mac. Compared to the Apple Magic Keyboard's one-month battery, Logitech's offering is able to hold its own for 20 weeks – on paper – without backlight. With real-world testing however, we saw the keyboard last about two months right out of the box with no additional charging. It's all very impressive, and you can charge the internal battery via the included USB-C cable. The battery indicator takes the form of a small slit on the top right corner of the keyboard, with green indicating a 100 to 11 percent range, and red for anything that's 10 percent battery and below.
With that being said, the MX Mechanical Mini for Mac does leave out some key essentials (pun intended) that could have been implemented or further refined. For instance, the lack of a fingerprint sensor means Apple Magic Keyboard users will have to get used to typing out their passwords again and the missing display brightness function.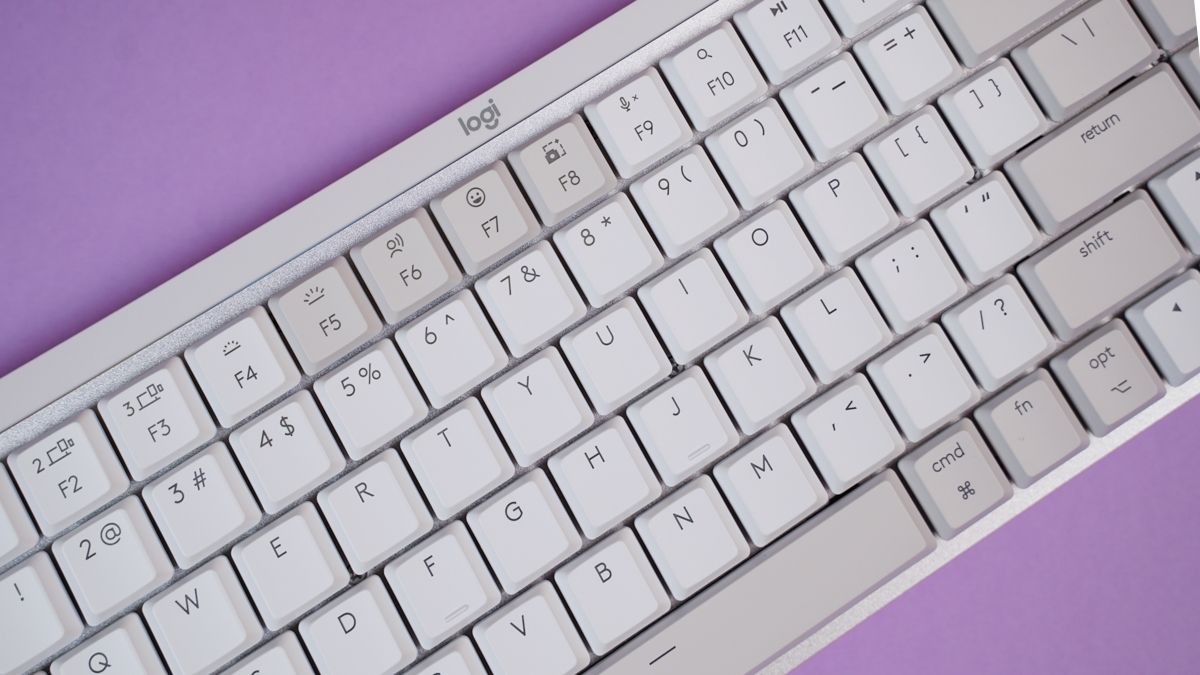 While the keyboard ships with various media keys like Mute, Volume Up, Volume Down, and Pause / Play, it would be nice to have all of that packed into a volume wheel instead. A detachable keyboard rest comes highly recommended as well, as that would bring more comfort to the typing experience.
For what it's worth, the Logitech MX Mechanical Mini for Mac keyboard is a stellar piece of tech that houses a lot of features at a premium S$259 price tag. From its compact design, its long-lasting battery life and multi-device support, it offers great functionality for users of Mac devices – even if there's still room for more improvement.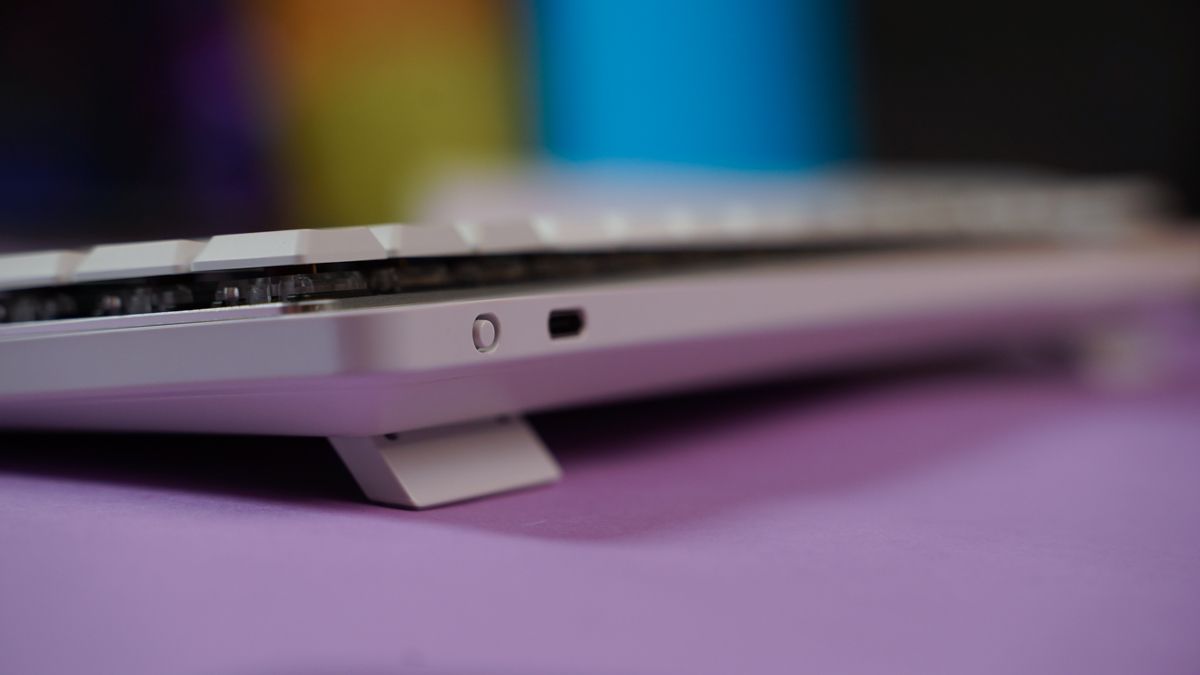 GEEK REVIEW SCORE
Summary
If you want a keyboard that types fast and still do it in comfort, the Logitech MX Mechanical Mini for Mac achieves all of that – and then some. The TKL layout might take a little adjustment, but it's a small price to pay for the functionality it offers, from a more compact size to a longer battery life. You know what they say, good things come in small packages.
Aesthetics -

7.5/10

Build Quality -

9.5/10

Performance -

8.5/10

Value -

8.5/10

Geek Satisfaction -

8/10
---

Drop a Facebook comment below!