Formerly known as the Google Home Hub, Google's newest Nest Hub has finally launched in Singapore.
Like most Google devices, the speed at which products arrive at our shores is more a question of "When?" than "Will it ever?". Whether or not it's a good thing or otherwise, it's all a matter of perspective.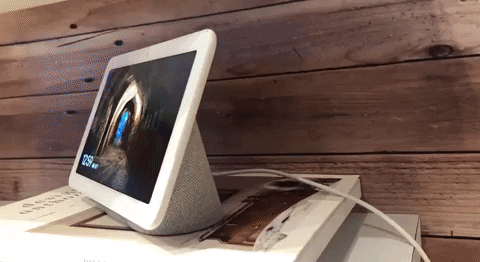 The Google Nest Hub is a smart display with speakers that combines the functionality of a voice-controlled smart speaker à la Google Home with a touchscreen to watch videos and look at photos on. With the Nest Hub, now you can have the convenience of Google Assistant in your home without needing to lift a finger.
While it is no Jarvis, the Google Nest Hub will still be able to perform various commands with its built-in Google Assistant. Users will be able to perform various tasks such as using the Nest Hub to search up recipes, stream videos on YouTube and listen to music on Spotify. The Nest Hub will also be able to help users keep track of their schedule for the day and send the necessary information to their mobile devices.
According to Google's Director for APAC Hardware Business Mickey Kim, the Google Home has been a "welcome addition in the homes of busy families" since its introduction last year. Now, with the addition of a smart display, the Google Nest Hub "offers an additional layer of interactivity and more detailed help to elevate the smart home experience and bring families and friends closer together".
Speaking of its smart display, Google has mentioned that they have taken care to develop a display that fits right into every home. The seven-inch screen serves as a floating display that is big enough to be seen across the room, but small enough to fit into every corner of the house, such as a bookshelf, a bedside table, or a dining table.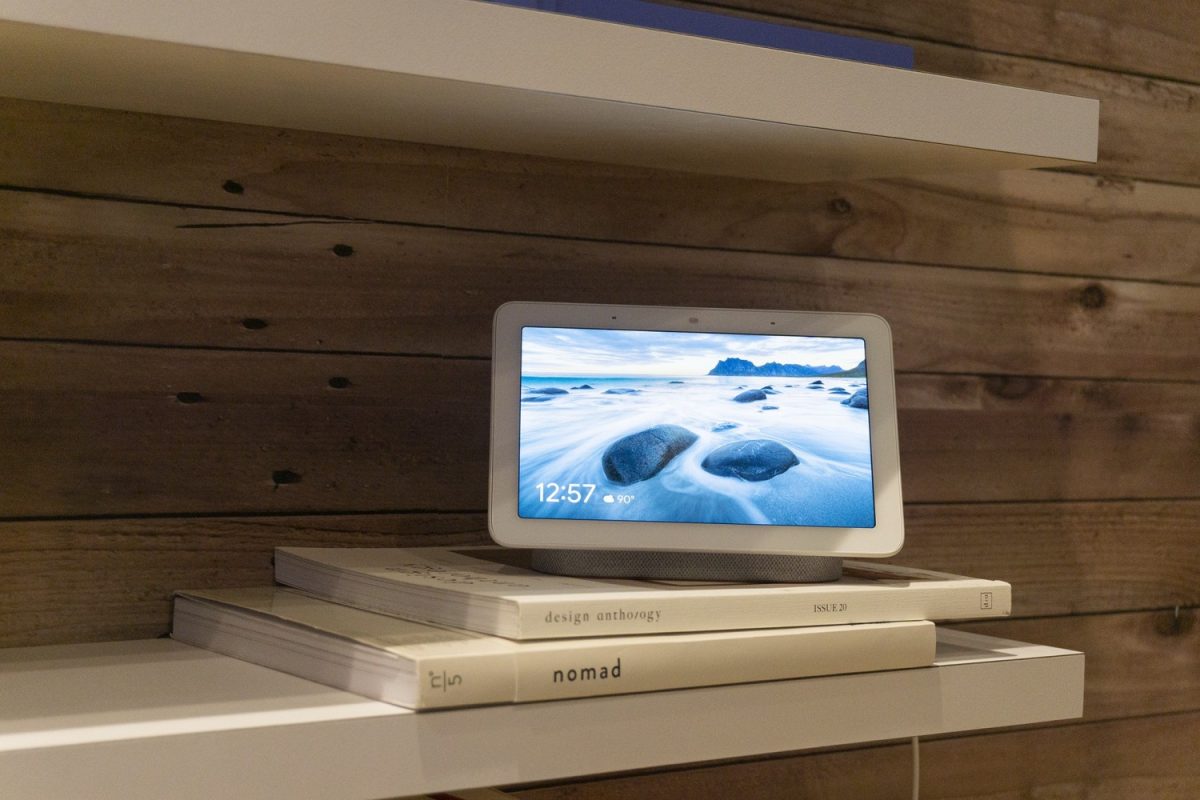 When it is not being actively used, the Nest Hub can also be used as a digital photo frame to display images from Google Photos. Users can select which photos they wish to display and any new photos taken can be immediately added to the Nest Hub.
Since the Nest Hub does not come with a camera, users will not be able to conduct video calls with it but instead, they can feel comfortable placing it in private spaces, such as their bedrooms, without having to worry about being spied on.
Google Nest Hub also comes with a Routines function which provides users and their family members with useful, personalised information about their day with a simple command: "Hey Google, good morning." With that short command, the Nest Hub will be able to give a quick overview of activities found on the user's Google Calendar, help to plan their commute using Google Maps, and inform them about any breaking news they might have missed.
The Google Nest Hub is available now in both Charcoal and Chalk colours at any M1, COURTS, Challenger, and Google Store for S$189 (down from S$259).
In celebration of Nest Hub's launch in Singapore, every purchase of a Google Nest Hub starting from 25 July will entitle customers to receive a free Google Assistant compatible Mi Home 360° Security Camera by Xiaomi (worth S$59.90). Customers can redeem their free Mi Home Security Camera at any Mi stores in Singapore (proof of purchase must be presented when making the redemption).
Better yet, if you purchase from the Google Store before 2 July, you will also receive a free Chromecast on top of the Mi Camera.
---

Drop a Facebook comment below!