As many gamers would know, Epic Games has been offering free games every month including big titles like Alien: Isolation and Star Wars Battlefront II. It's one of the strategies the company uses to lure new gamers to their store but is it actually free? The latest Epic Games vs Apple lawsuit has the tea.
A trove of lawsuit documents and exhibits were released online during the trial and it revealed that Epic Games is footing over US$11.5 million on games to offer for free through its games store.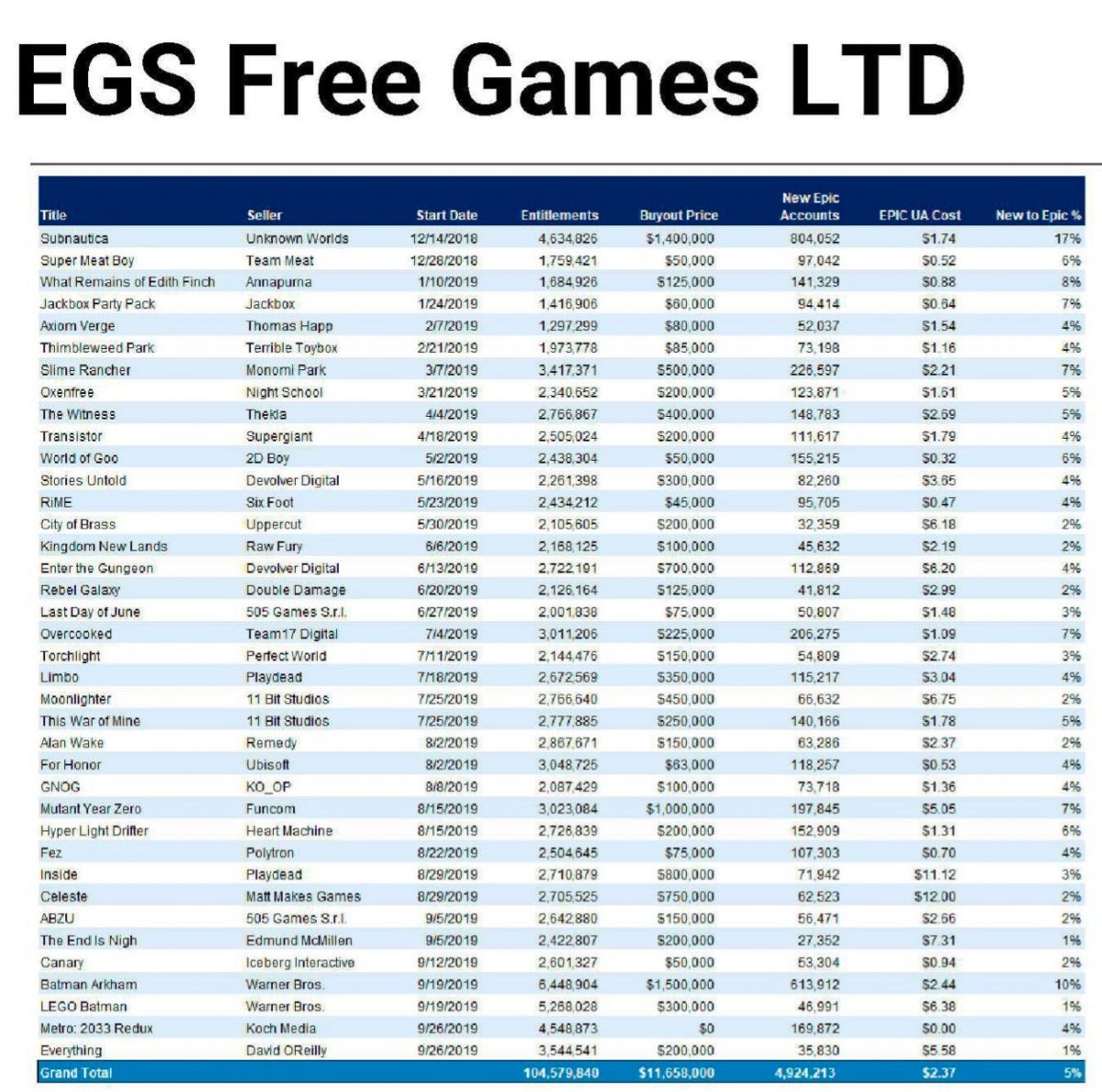 At first glance, the video game company has spent the most on Batman Arkham (US$1,500,000), Subnautica (US$1,400,000), and Mutant Year Zero (US$1,000,000). The company spent the least on indie games such as Metro 2033 Redux (US$0), RIME (US$45,000), Super Meat Boy, World of Goo, and Canary – all of which cost the company approximately US$50,000.
As many industry opinion leaders pointed out on Twitter, these numbers are awfully low which means that the returns for Epic Games are potentially incredibly high.
After luring new users with their free games, it's likely that the user will explore and purchase other games in time. With Epic Games making a 12% cut per sale, the company will eventually earn more than it spent. According to Epic, it spent US$1.09 to make US$7.20. Now if you multiply that by hundreds of thousands or millions, that's a whopping return on investment.
Given this revelation, it's no surprise that Epic Games Store has succeeded and survived this long despite softwares like 'Steam' still remaining a popular favourite among gamers to purchase and play games.
End of the day, Epic Games is spending big money and making bank in return. Let's hope they'll learn to pay indie game makers more than what they're currently giving.
---

Drop a Facebook comment below!