Interviewed by Bobby Tonelli.
It was a role that started almost as an afterthought, when Wanda Maximoff aka future Scarlet Witch, first appeared as in a post-credits scene in Captain America: The Winter Soldier (2014), with her brother Pietro (Aaron Taylor-Johnson), before making her official debut in Avengers: Age of Ultron and subsequently, Captain America: Civil War.
Audiences armed with comic book knowledge and history were anticipating much more, of seeing the little Sokovian teen turn into an Omega level mutant, or, in the case of the Marvel Cinematic Universe (MCU), one of the greatest forces of good, or evil, depending on how much you know of the Avenger.
Chaotic, dark and violent, fans got a peek into the darker side of Wanda in last year's WandaVision on Disney+, and now, in Doctor Strange in the Multiverse of Madness and while the darkness is something fans and even casual viewers can infer from the horror and gothic-like trailers, actress Elizabeth Olsen had no inkling that her character would turn out this way.
"We were about to finish filming WandaVision when I found out what the script (for Doctor Strange in the Multiverse of Madness) was. It was verbally pitched to me and I was very shocked," said Olsen in an exclusive interview with Geek Culture.
"I was trying to figure out how, what we had left off WandaVision – is there anything I could do to connect them? It's definitely a surprise."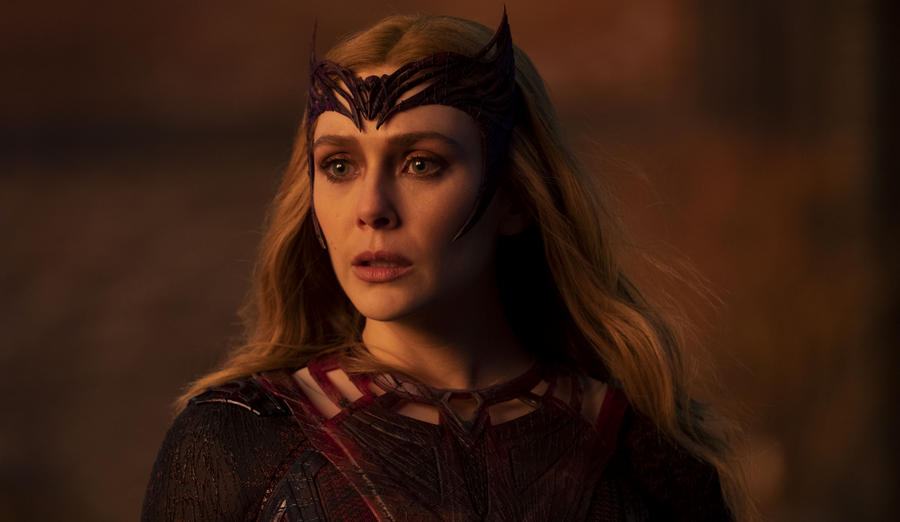 In the movie, which topped the global box-office when it opened last week, Wanda, together with Doctor Strange (Benedict Cumberbatch) and Sorcerer Supreme Wong (Benedict Wong) travel across the multiverse in the pursuit of America Chavez (Xochitl Gomez), and come face to face with several characters from the Marvel Comics, though not necessarily from the MCU. The movie, directed by Sam Raimi, leans in heavily to the horror genre, which is a fitting setting for both Doctor Strange and Scarlet Witch.
We won't spoil it for you, but with the inclusion of characters from other Marvel Comics' properties, the door is open for Wanda to meet more characters linked to her, given that her character has had the greatest proclivity for seemingly random but jaw-dropping encounters.
In WandaVision, for example, Wanda met her dead 'brother' Pietro, played by Evan Peters. The meta-twist here is that Peters did previously play Pietro Maximoff aka Quicksilver, but in the then 20th Century Fox's X-Men franchise. The character of Wanda never appeared in that franchise.
As if that's not confusing enough, comic book fans know that when Wanda and Pietro were first introduced in the funny books, Magneto aka Erik Magnus Lehnsherr was written as their birth father. The current status of their familial relationship in the comics might have changed in recent years, but it's a link fans have not forgotten.
And as Hollywood would have it, two actors have played the infamous villain in the X-Men movies – Sir Ian McKellen, and Michael Fassbender.
McKellen originated the role of the formidable antagonist in X-Men (2000), and returned for both sequels following the 2000 movie, the post-credits scene for The Wolverine (2013), as well as in X-Men: Days of Future Past (2014).
In between those movies, Michael Fassbender was cast as a younger Magneto in X-Men: First Class (2011), X-Men: Days of Future Past, X-Men: Apocalypse (2016) and X-Men: Dark Phoenix (2019). While fans continue to debate online on who played a better Magneto, it's a little more personal for Olsen.
Since she has technically met her (multiverse) brother from another (variant) mother, who then would she pick to play her father, if she were to ever meet the multiverse variant of Magneto in the MCU?
The answer is easy, says the actress, because she's had a crush on the actor for a long time, and would love to meet him.
"I'm gonna go with Sir Ian McKellen. I had the biggest crush on him!" blushed Olsen when asked her preference.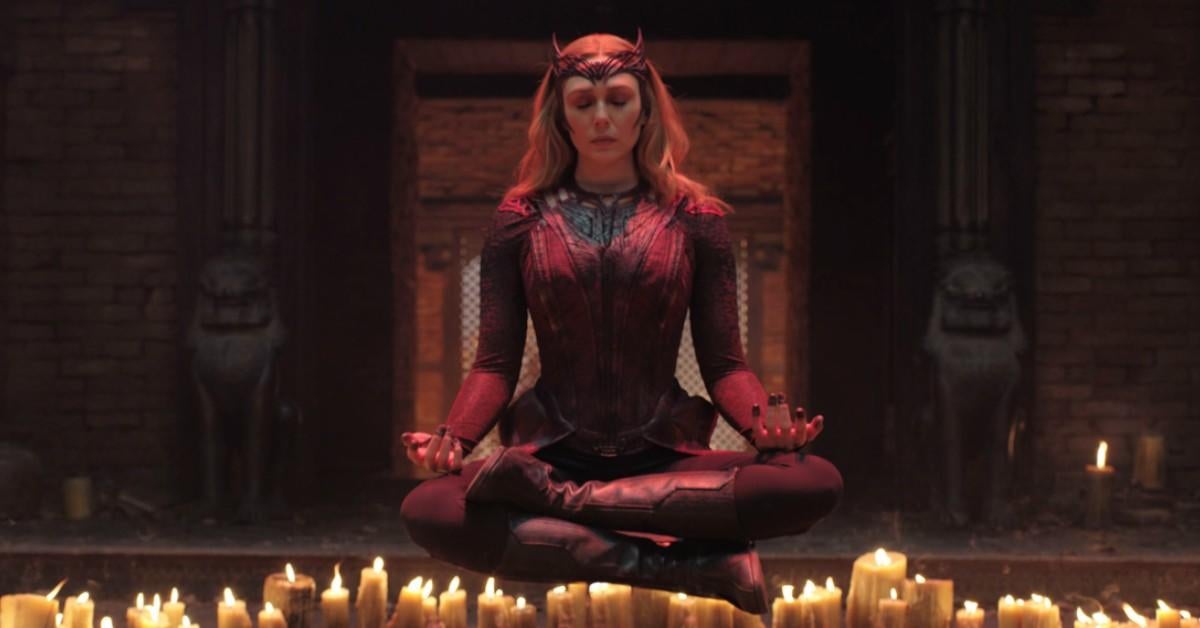 "He's in these videos called Playing Shakespeare, where actors get together and they do Shakespeare, and he's like the sexiest man in the world."
Whilst it may take a bit of convincing for Marvel head, Kevin Feige, to bring the respected actor in to reprise his role as Wanda's father (depending on which multiverse we're talking about), Olsen assured fans that Feige gives his cast and directors plenty of space to explore what they want to do with their character. Oftentimes, this allows the talents to guide each other and create a process that works for them, from the conception of the script all the way till the director yells 'Action!'.
"Kevin really just gives us freedom. There's no parameters when we make these films. We create our own limits," shared Olsen.
"Sam was really elemental in helping me find a tone with the Scarlet Witch in Doctor Strange. Part of me wants to really lean into this, like the delicious feeling of being vindicated and he constantly was reminding me of her humanity – it was something that we were always trying to play with," she continued.
"But it was really after WandaVision that I felt like there's been like an openness of playfulness, because of how playful that show was, so I do feel like that's now part of the process for me."
Catch Elizabeth Olsen as Wands Maximoff / Scarlet Witch in Doctor Strange in the Multiverse of Madness.