Interested in catching all the E3 2019 action? Check out our handy guide, and all of our E3 2019 coverage!
---
Devolver Digital is back with another weird, and all-too bizarre showcase of their latest games. This year, their conference was held in a style similar to Nintendo Direct, and it in, Devolver Digital announced several new games, and even a gaming cabinet for US$5,000. You heard that right, players can now play a game arcade-style with a gaming cabinet by Devolver Digital.
In case you missed it, or just don't want to see a guy explode in the middle of a press conference, here is everything that was announced during Devolver Digitals' E3 2019 showcase.
Fall Guys: Ultimate Knockout
Developed by Media Tonic, Fall Guys: Ultimate Knockout seems to take inspiration from the battle royale genre as well as sports entertainment shows such as American Ninja Warriors as it pits colourful little blobs against one another in an all-out battle to be crowned champion. 100 players will battle against one another in various obstacles such as face slides, sumo chickens, pachinko machines, wrecking balls and more. The game sounds like it will be filled with tons of chaos and lots of fun.
Fall Guys: Ultimate Knockout will be available on PlayStation 4 and PC in 2020.
Devolver Bootleg
Much like what it's called, Devolver Bootleg offers well… bootlegged versions of eight Devolver Digital games, all in one neatly packaged game. Players will simply have to pay once on Steam to enjoy these eight games: Enter The Gun Dungeon, Hotline Milwaukee, Ape Out Jr., Shootyboots, Super Absolver Mini: Turbo Fighting Championship, Catsylvania, PikuBiku Ball Stars and Luftrousers.
Devolver Bootleg is currently available on Steam for US$4.94 – 1% off its original price.
Carrion
If you're tired of all the horror games where you play as the survivor or victim, having to run away from monsters, Carrion is the game for you. A "reverse horror game", players take control of a monstrous amorphous creature of unknown origins as it terrorises an underground science facility after escaping. The one goal of the creature is to stalk and consume more prey to grow, spreading fear and panic amongst those who are trying their best to escape.
Carrion will be released for PlayStation 4, Xbox One, and PC in 2020.
Gungeon: House of the Gundead
Yes, this is the aforementioned gaming cabinet that Devolver Digital will be releasing. Gungeon: House of the Gundead will be a two-player light gun arcade game where players will have to battle against the army of Gundead to unlock various weapons and gun their way down to victory. Not much information for Gungeon is released as of yet but we do know that pre-orders will be opening sometime soon and Gungeon units will be available to be shipped out sometime in 2020. Time to start saving up all your money for Gungeon: House of the Gundead.
The Messenger: Picnic Panic
Lastly, Devolver has announced an upcoming free DLC for The Messenger – The Messenger: Picnic Panic, a DLC which allows players to "embark of the perfect ninja vacation". With the DLC, players will be transported to a more tropical setting, complete with boat levels and new bosses to fight.
The DLC will be available from July 11, 2019.
---
Though a short one, Devolver still made several big announcements in one truly one-of-a-kind press conference. What other company will have a giant alien make an entrance by way of ripping a poor innocent man apart. Not many we presume.
If you wish to watch Devolver Digital's E3 2019 press conference, you can do so below.
---
Interested in catching all the E3 2019 action? Check out our handy guide, and all of our E3 2019 coverage!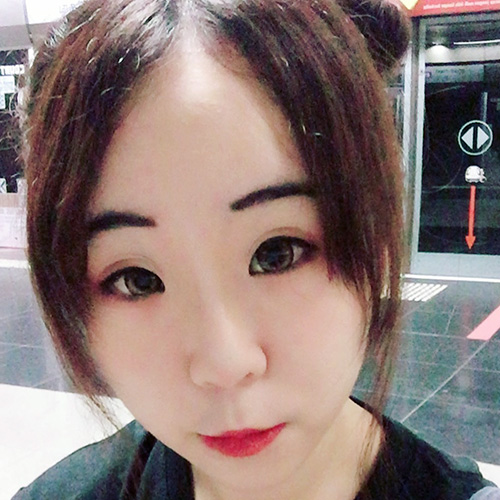 Germaine is a fun-sized introvert who loves nothing better than sleeping in on rainy days. She can be found reading fanfiction and manga while still waiting for her Hogwarts acceptance letter. It'll come eventually.
---

Drop a Facebook comment below!