It has been almost a year since Japanese gamers got their hands on Dragon Quest XI: Echoes of an Elusive Age, and come September 4 this year, gamers around the world will be able to play the gigantic JRPG with plenty of improvements in tow.
It is definitely a familiar path trodden by many JRPGs, but according to Producer Hokuto Okamoto, Assistant Producer Hikari Kubota, and Director Takeshi Uchikawa, it has been a labour of love from the development team.
With the story being "the heart and soul" of Dragon Quest XI, "quality translation takes time." Not only will the upcoming release boast voiced characters, there will also be "voiceovers for both cutscenes and in battle, with close to a million lines of dialogue to be translated in total."
Quality of life changes mean that a dash button has been added, and the menu system has been redesigned and streamlined to be more welcoming to new players that want to experience the true Dragon Quest XI experience without issues.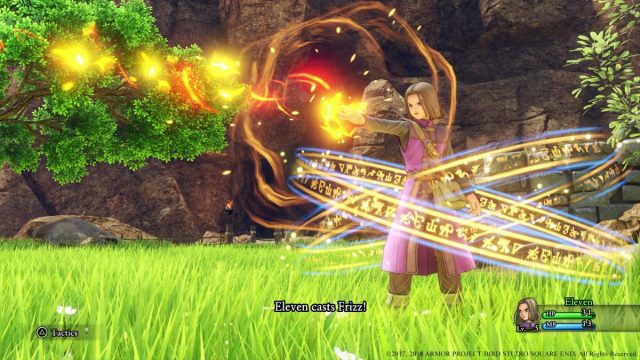 According to Uchikawa, "The fantasy story is the main highlight, and Dragon Quest has always been about having a sense of adventure with your best friends, that is the essence of Dragon Quest. "
This is a wonderful chance for newcomers to jump in, and the development team is working hard to ensure it becomes a good launching point and "open the gate to older titles" for this new generation of players.
At its core, Dragon Quest XI: Echoes of an Elusive Age remains refreshingly simple as compared to its more modern counterparts, with battles staying turn-based and easy to navigate, it all points towards accessibility for newcomers.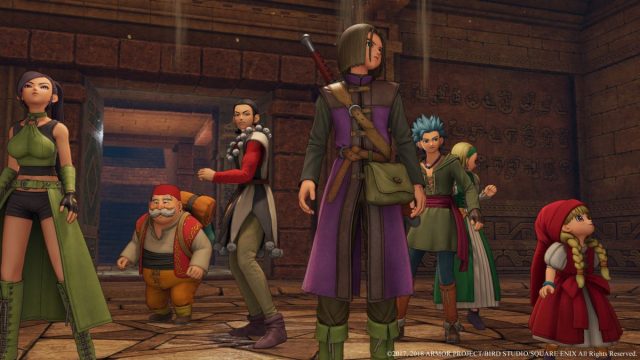 While the thought of moving to a more action-oriented style of gameplay was in consideration, Okamoto stressed that the "main concept is that anybody could play, and turn-based meant that it is easier to play as well."
Visually, however, it is a title made for powerful consoles, with gorgeous character designs by Akira Toriyama (creator of Dragon Ball) brought to life in stunning 3D, and equally impressive environments. "Graphical fidelity has to be high, but we will still strike a balance between the characters and the world around them," Kubota reiterated.
While Luminaries have been a mainstay term for the series as well as the main theme for Dragon Quest XI: Echoes of an Elusive Age, it both pays homage to the franchise's history with references here and there, while at the same time, harkening a new beginning for both players and game. For players who have yet to taste the magic of Dragon Quest, this September seems like the perfect opportunity to dive right in.
---
Access all of our E3 2018 coverage here!
---

Drop a Facebook comment below!