After all the leaks pre-E3, we know definitively that Avalanche Studios' Just Cause 4 is real via the Xbox conference, and everyone's favourite revolutionary Rico Rodriguez will be back to cause more chaos in Solis (a fictional South American nation) and bring down the Black Hand mercenary group.
At E3 2018, Game Director Francesco Antolini and Narrative Director Omar Shakir were on hand to show off a behind-closed-doors preview running on the new Apex engine, and describing what we saw as insane is just the tip of the iceberg.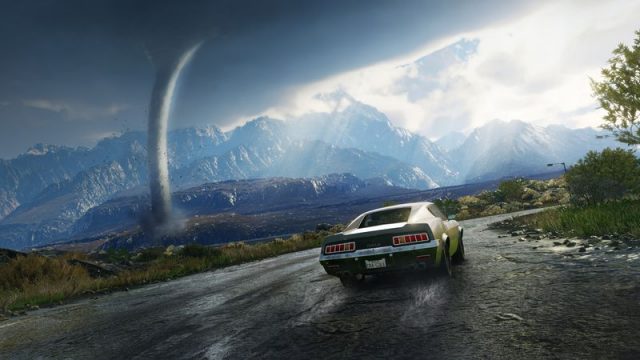 The Apex engine not only allows for even more physics simulation than before, but adds in fully simulated wind, volumetric clouds, and extreme weather conditions. All key elements to creating the most wonderful of destruction fans of the Just Cause series will ever see.
Think blizzards, sandstorms, huge lightning storms, you get the gist.
Rico is back with all his toys as well, the parachute, wingsuit, and grappling hook return. What has changed, however, is that the new wind mechanic changes up how you manoeuvre in the air.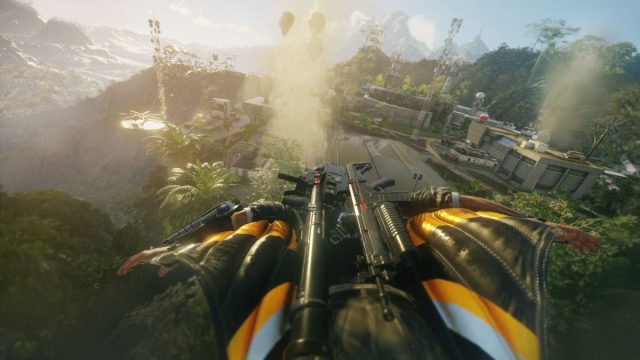 The actual wind particles and ambient wind can all affect Rico, and it all factors into how you can control it and move around in the world. Even the water currents are simulated in-game to add more authenticity to the world.
The change is most apparent when a tornado comes into play. During one of the missions where Rico is required to guide the swirling tornado towards an enemy stronghold, the sheer power of the tornado wrecks everything in its path that is not nailed down. Vehicles, enemies, animals, even planes are not safe.
Rico moves much slower when caught in the torrents, and only a special Stormchaser vehicle is able to function normally in the vicinity of the tornado. All vehicles will possess their own individual aerodynamics, which will significantly affect the physics simulation, needless to say, handling has also been improved.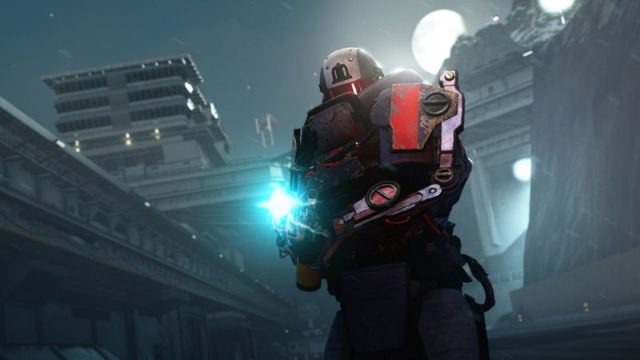 The grappling hook has a brand new look, and can now be upgraded with mods. Boosts and retract tethers are back, and players can look forward to utilising even more tethers this time.
The airlifter tether is a new addition, and if you have seen how the Fulton recovery system works in Metal Gear Solid V: The Phantom Pain, the airlifter functions similarly with the caveat that the balloons will remain in play indefinitely.
The mods will alter the behaviour of the tethers, adding functions like pulse explosions, instant inflation, or even remotely following Rico or a target. It is in line with the sandbox nature of Just Cause, and players will be glad to know they can get creative once more. From makeshift missiles to junkyard aircraft, it is exactly the right kind of crazy you would expect out of a Just Cause game.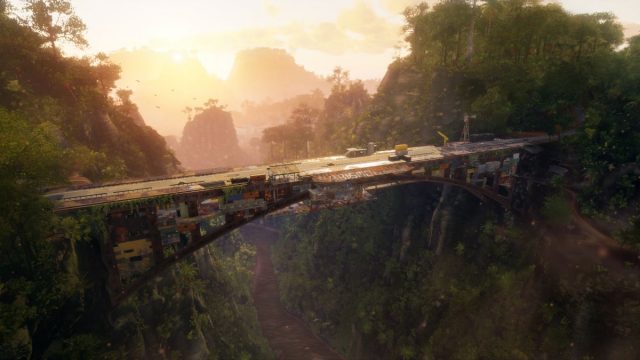 And you will need all the help you can get as the enemy AI has been vastly improved, and for the first time ever, Rico can aim down sights to get a more accurate shot. All weapons will also feature an alternate fire mode to spice things up.
Progression is no longer tied to one location, but multiple missions may open up as you spread your influence across four distinct biomes, and you can get a visual representation of that via the new frontline battles feature.
The more successful you are at pushing back the Black Hand, the rebels will be by your side, engaging in firefights on their own. Lend a hand or walk away, it is your call.
It all makes for an organic experience that pushes players to explore the giant world in front of them. Avalanche Studios is banking on players to go wild with the wanton destruction and get inspired with the help of the Apex engine, and from what we saw, we cannot wait to unleash Rico onto Solis.
Just Cause 4 releases later this year on December 4.
---
Access all of our E3 2018 coverage here!
Jake is a full-time trophy hunter and achievement gatherer on consoles, and part-time Steam Sale victim. He has a thing for Batman and awesome statues, and running out of space for both. Send help.
---

Drop a Facebook comment below!
---