PlayStation and Sony are ramping up plans as E3 looms, and the house that brought us awesome games like God of War and Detroit: Become Human have begun the party early with their Countdown to E3. The plan to is reveal something every day leading up to the showcase event on Monday, June 11, and we had the first look at an upcoming title last night.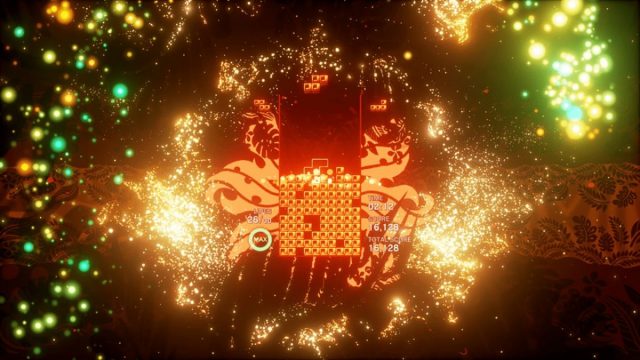 Tetris Effect comes via Enhance Games, who are the developers behind the psychedelic trip that is Rez and the VR counterpart, Rez Infinite. Tetsuya Mizuguchi, the creative mind behind both Rez and Lumines, is heading up development for Tetris Effect, which comes to both PlayStation 4 and PlayStation VR later this Fall.
Named after the real-life effect in which players experienced seeing blocks and lines dissolving hours after playing Tetris, the new game will feature "fan-favourite" modes such as Marathon, Sprint, and Ultra. More modes are set to be announced before launch.
One such new more is The Zone, where "players can stop time (and Tetriminos falling) […] and either get out of a sticky situation that could otherwise lead to "Game Over," or rack up extra line clears for bonus rewards."
With over 30 levels accompanied by a mesmerising soundtrack that could possibly react to your play, and 3D effects that will no doubt make the optional PSVR experience out of this world, Tetris Effect is sure to be a visual extravaganza.
You can learn more about Tetris Effect from Mizuguchi himself over at the PlayStation Blog. More reveals are scheduled throughout the week, and as usual, we will update you with all the E3 goodness!
---
Access all of our E3 2018 coverage here!