Dyson has taken a step back from hair dryers and vacuum cleaners and is turning its attention to other bathroom beauty essentials with the Dyson Corrale Straightener.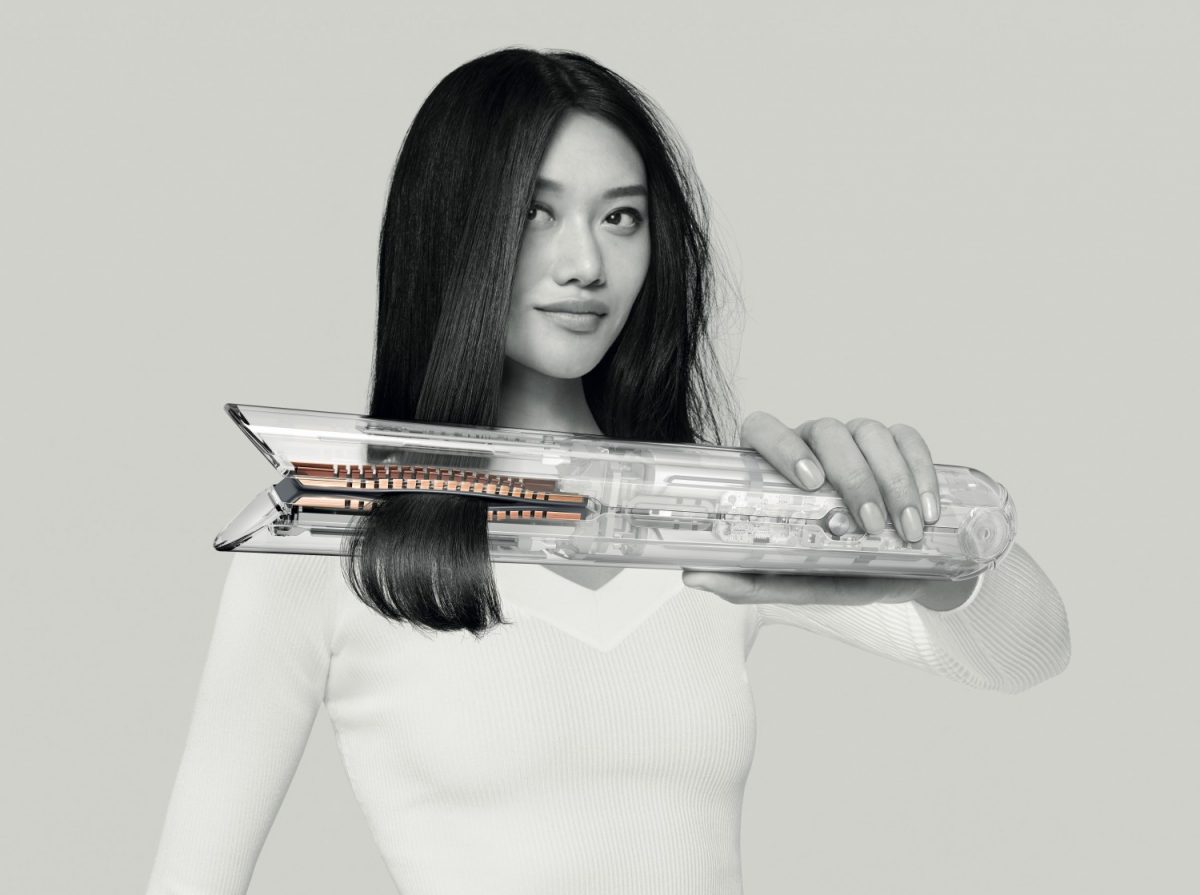 A play on the word 'corral' which means to gather together, the Corrale uses patented "flexing plates" made from manganese copper alloy that, according to Dyson, flexes around the hair and even applies heat and tension, which results in less heat damage.
Anyone who's used a typical hair straightener before will know the pains of straightening a section of your hair: it'll often start splaying out and end up not being straightened by the hot plates, making you have to redo that one area which results in more heat damage than is originally necessary.
"Since we first started developing the Dyson Supersonic hairdryer, we have continued to explore the science of style, seeking to understand what makes hair smooth, shiny, and glossy—and what makes it dull, damaged, and lifeless," said James Dyson, the company's founder and chief engineer, in a press release. "We have been worried about the style results and heat damage from flat plate straighteners."
We discovered that if the plates could conform to the precise profile of the tress, then with each pass we could apply the correct tension to all the hair strands. This means that we get an enhanced style and without excessive heat damage. We simply do not need the heat that others apply. We engineered unique flexing plates of magnesium copper, wired eroded to a precise accuracy of 65 microns to adapt to the shape of the hair tress. The copper plates wrap around the tress, applying even heat and tension to all the hair strands, keeping them aligned.
The Corrale comes with three settings: 165°C, 185°C, and 210°C. With this, even those with coarse and coily curls can use the hair straightener without worrying about their hair getting needlessly damaged by the high heat. It also uses the same Intelligent Heat Control technology as Dyson's hairdryers and Airwrap hair curler to ensure that the temperature of the product never goes above or below what you've set.
Plus, the Corrale is also cordless which makes it easy for you to bring it around when travelling, and it's able to last for 30 – 60 minutes on a full charge, depending on how high the temperature is set.
Of course, such technology will not come cheap, as evident from Dyson's extensive range of bougie-priced products. The Dyson Corrale Straightener will cost you S$699 but hey, at least better hair days await.