With id Software's DOOM Eternal coming out in about a month's time, plenty of first-person shooter fans are looking forward to yet another meaty single-player romp to bring death to the demons as the Doomslayer.
However, the game is also packing a multiplayer component that is Battlemode, DOOM Eternal's two versus one mode, and in a new video posted on IGN, we bear witness to a frenetic, tactical battle that will be a test of your mettle.
Pitting two demons against one fully-armed Doomslayer, coordination is key if you are on the side of the demons, while the slayer has to take the fight to the demons and eliminate them as soon as possible.
Considering how the demons are worse off when facing the slayer alone, they have been given some tricks to even the playing field, The demons can deploy healing zones for their fellow kind, or cut off an area with toxic zones that damage the slayer. They can also call in lesser demons and use unique special abilities.
Movement and speed are the Doomslayer's best friends, and resource management will be key to your survival. Thankfully, just like in the main campaign, glory kills will net you valuable ammo and health. Defeating one of the player-controlled demons will shower you with even more resources.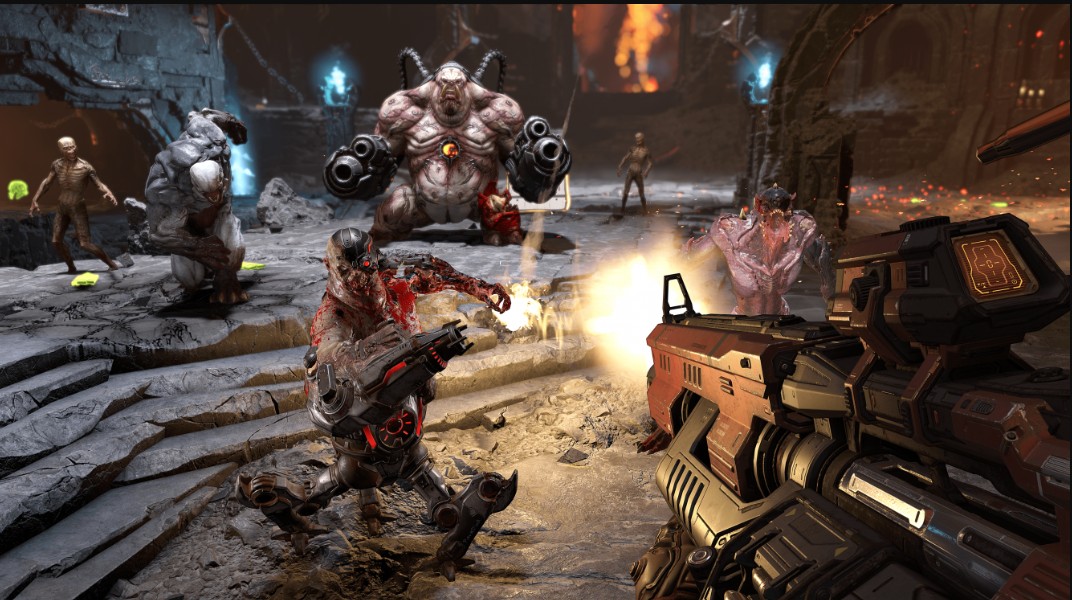 Battlemode looks to be a perfect companion to DOOM Eternal's increasingly impressive-looking campaign, and rather than a traditional multiplayer, it looks to bring the DOOM formula into yet another arena worthy of praise.
DOOM Eternal launches on 20 March on PS4, Xbox One, and PC.