Following the first announcement of the collaboration between Disney Cruise Line and Singapore Tourism Board (STB) on 29 March 2023, the official name of the Singapore-bound vessel, Disney Adventure, was unveiled during the Destination D23 Event in Lake Buena Vista, Florida.
The name evokes a spirit of exploration and will take families on a fantastical voyage across a sea of Disney, Pixar and Marvel stories. The new vessel is expected to feature innovative Disney experiences along with the dazzling entertainment, world-class dining and legendary guest service that set Disney Cruise Line apart.
The cruise line will mark its Southeast Asia debut with Singapore serving as an exclusive homeport for the Disney Adventure for at least 5 years beginning in 2025. Singapore was chosen due to its strategic location, world-class air connectivity and port infrastructure, making it a thriving cruise hub in Southeast Asia.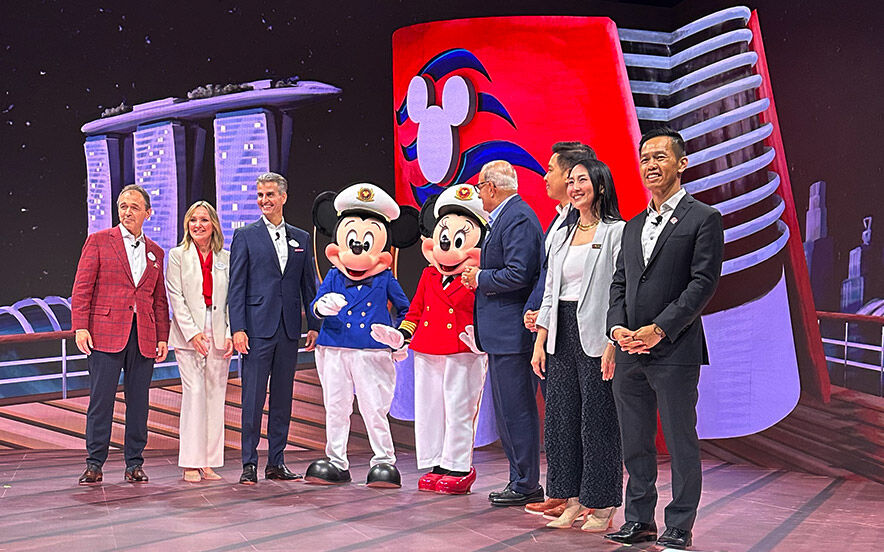 Construction of the 208,000-gross-ton ship is projected to be completed at the MV Werften shipyard in Wismar, Germany, under the management of Meyer Werft. More details about its maiden voyage and onboard experiences will be announced at a later date.