While things may not have exactly gone to plan for EA, with details about the next Battlefield game leaked ahead of its big reveal, knowing the actual thing is real still represents an exciting time for gamers all around. With a flashy reveal trailer full of intense action and all-out warfare, Battlefield 2042 looks set to fill the gap since we last tasted Battlefield V in 2018.
Needless to say, the details look absolutely stunning, with both men and vehicles clashing in a variety of scenarios. Land, air, and sea, Battlefield 2042 has got you covered.
However, the real meat is not gonna make its debut until 13 June. EA Play Live 2021 is hopefully going to show us a little more with the gameplay trailer for Battlefield 2042.
Suit Up For The Future
If you needed more details to hold you over, EA's press release has you covered.
Players will play their part in a near-future, all-out-war experience with matches filled up to 128 players. That is, if you are on the new generation of consoles and PCs. The battlefields will not stay the same as well. Real-time events can reshape the world and provide more tactical options.
The seven maps include Kaleidoscope in Sogdo, South Korea; Manifest in Brani Island, Singapore; Orbital in Kourou, French Guiana; Discarded in Alang, India; Renewal in the Eastern Desert, Egypt; Hourglass in Doha, Qatar; and Breakaway in Queen Maud Land, Antarctica.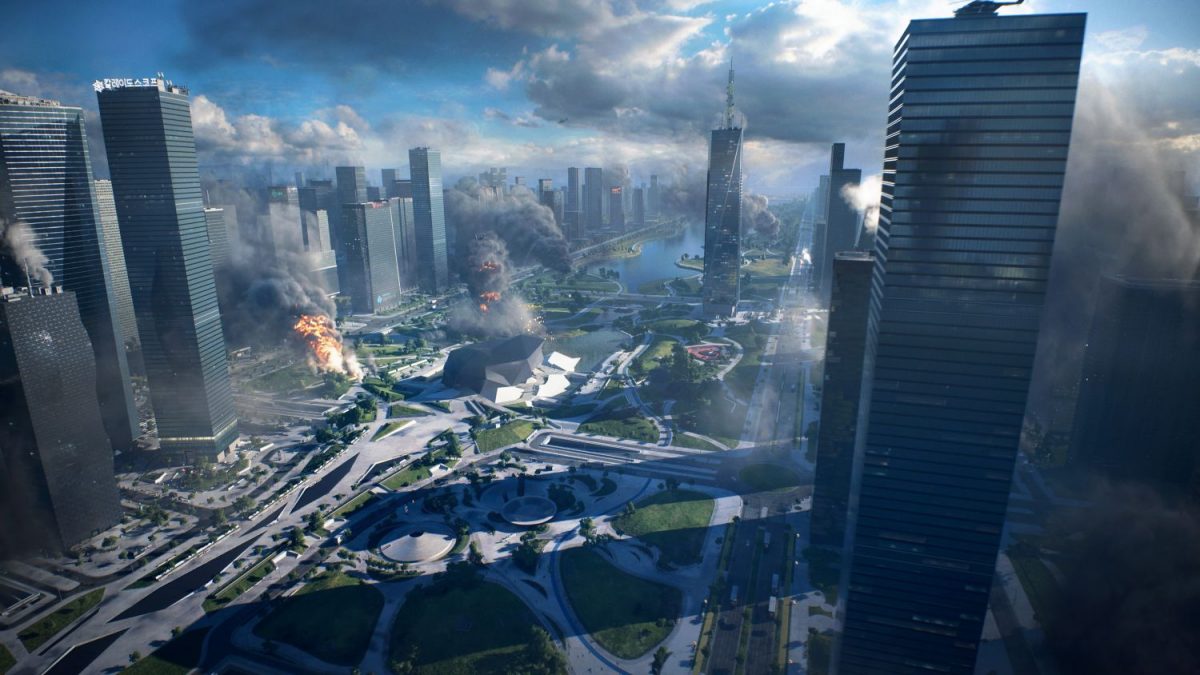 Players will step into the boots of Specialists, an all-new type of playable soldier for the franchise. Inspired by the traditional four Battlefield classes, each will come with their own Specialist Trait and Speciality. Loadouts can be customised, and you can utilise an advanced arsenal of weapons, equipment, and vehicles.
10 Specialists will be available in Battlefield 2042, with the first four being Wikus "Casper" Van Daele (recon), Webster Mackay (assault), Maria Flack (support) and Pyotr "Boris" Guskovsky (engineer).
In terms of modes, Battlefield 2042 will be bringing back fan-favourites Conquest and Breakthrough modes, albeit for the next generation. Experience the largest maps ever with more than a hundred players, and contend with dynamic weather, dangerous environmental hazards, and spectacular world events.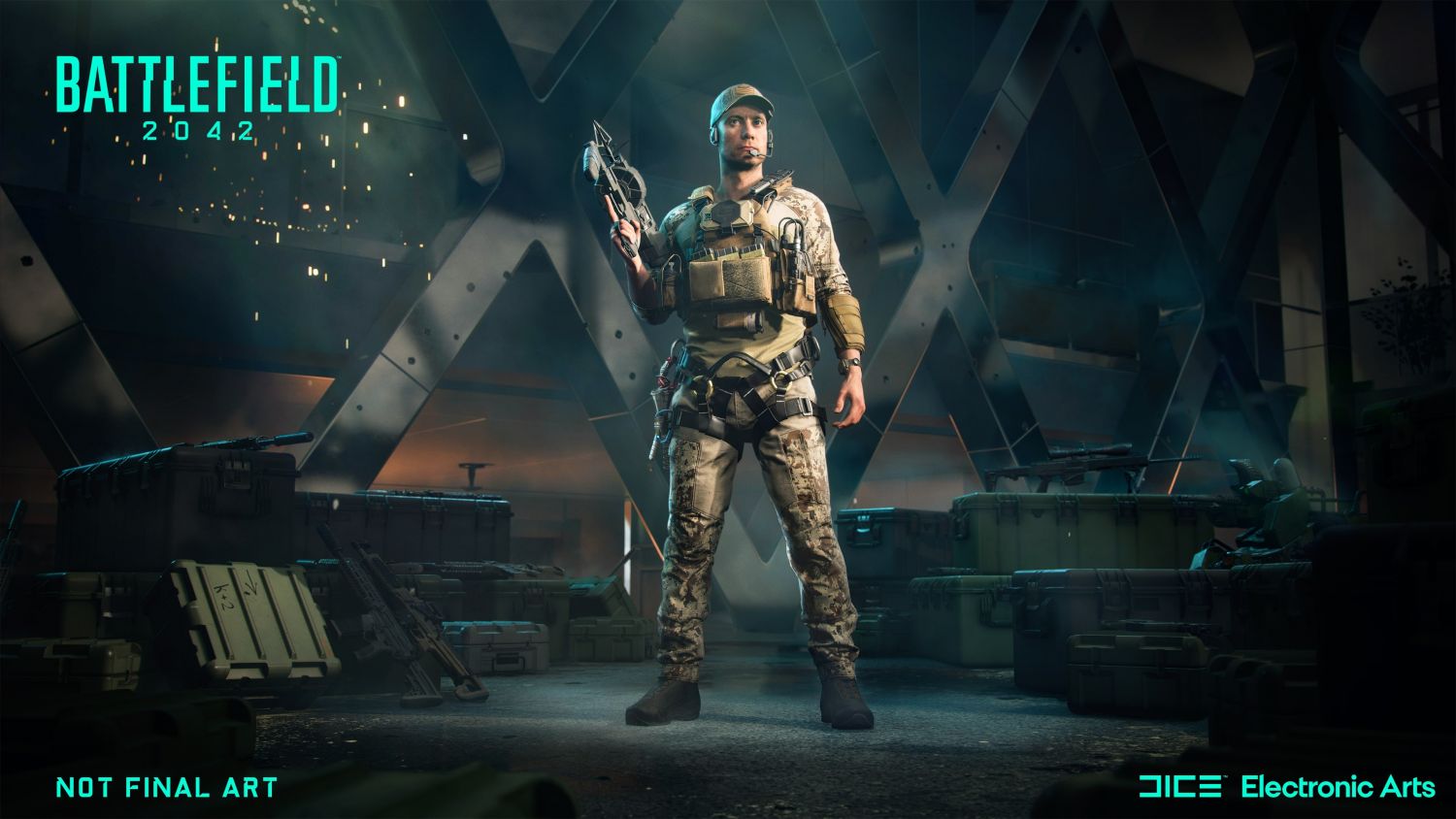 Hazard Zone, the new squad-based mode is DICE's latest addition, and is being touted as completed different from the usual offerings. This will be a distinctly DICE mode, and not a battle royale. An unannounced mode is also in the works, with more details to follow at EA Play Live on July 22.
Evolutionary Warfare
"Battlefield 2042 is an evolution of the franchise and embraces what our players want – the ultimate Battlefield multiplayer sandbox with intense combat and a ton of incredible, unexpected events," said Oskar Gabrielson, General Manager of DICE.
"All of us across DICE in Stockholm, DICE LA, Criterion, and EA Gothenburg have had so much fun developing this game and now it's time to let players jump in. What they'll find is that we've built three distinct, absolutely epic experiences that we think they'll love."
As with most games nowadays, Battlefield 2042 will launch with several versions – Standard, Gold, and Ultimate. Battlefield 2042 is available now for pre-order and is set to launch on retail and digital storefronts on 22 October on Xbox One and Xbox Series X|S, PlayStation 4 and 5, and PC.
EA Play members get a 10-hour trial starting Oct 15, 2021. EA Play members and players who pre-order will receive early access to the Open Beta.