Getting in line for special, limited-time exclusives can be the ultimate test of one's patience, and it's an act that the passionate enthusiasts would recognise as a rite of passage. For some, it has already become part of the experience that comes with being a dedicated fan, which highlights the lengths they will go to collect and purchase their favourite characters.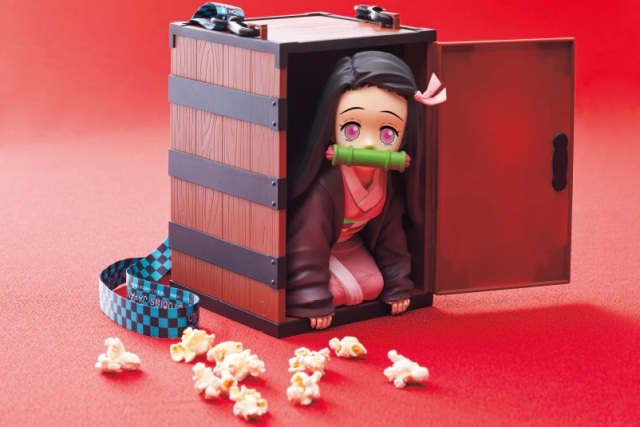 History was, thus, deigned to repeat itself when a collaboration between Universal Studios Japan (USJ) and anime juggernaut Demon Slayer: Kimetsu no Yaiba spawned a popcorn bucket featuring Nezuko, the sister of series protagonist Tanjiro.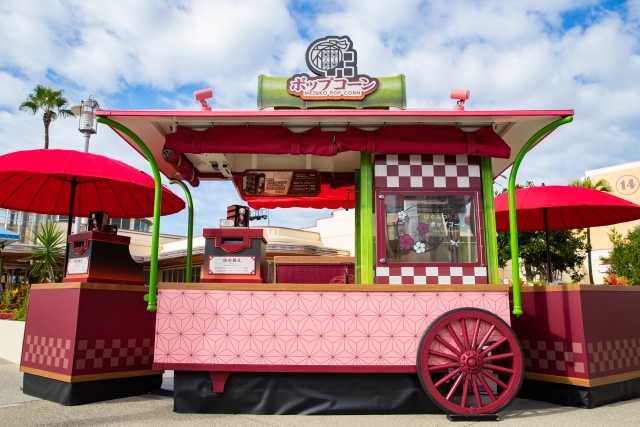 Introduced as part of the collaborative effort to create a new pop-up restaurant and AR roller coaster, it was quickly bought up by eager individuals, some of whom queued for up to five hours at the cart where it was being sold.
It's easy to understand the appeal, as the theme park special honours Nezuko's character design in great detail. In the anime, she wears a bamboo muzzle to resist the urge to bite people after becoming a demon, and spends her day sleeping in a wooden box to shield her skin from the demon-burning rays of the sun.
Both the muzzle and box elements have been accurately carried over to the bucket, which also comes filled with Honey Plum-flavoured popcorn. Sales first kicked off on 16 September, with purchases limited to three per customer at 3,700 yen each.
As stock began to run low on the next day, the limit was reduced to only one box per customer. The popcorn buckets subsequently went out of stock at 10.30 am, which meant that fans who had queued up for several hours had to walk away empty-handed. Feels bad, man.
Where overwhelming demand and multiple purchases reside, resales will inevitably follow. While a large majority of the crowd were earnestly buying the product for themselves, resellers took the chance to list them on online marketplaces at jacked-up prices, all the way up to 13,555 yen. Talk about daylight robbery.
Thankfully, USJ has been looking into refilling its stock from today, so hopefully more fans will be able to get their hands on the highly sought-after popcorn bucket – only then will watching Demon Slayer: Mugen Train on Netflix feel complete. Or one could also treat it as a celebratory return of the second anime season when it drops, whichever works.