Not all things go well together in pairs, but Secretlab has proven otherwise. Having established itself as one of the most known and reliable gaming chair brands on the market, the Singaporean-bred company recently launched its MAGNUS Metal Desk as a complementary half to one's gaming set-up – and it's only getting started.
As Batman Day rolls around on 18 September, Secretlab has a special treat in store for fans of the Caped Crusader. The Secretlab MAGNUS Dark Knight Edition will be launching in timely fashion on the very same date, with the sleek, all-black aesthetic designed to match one's battlestation in the style of the crime-fighting vigilante.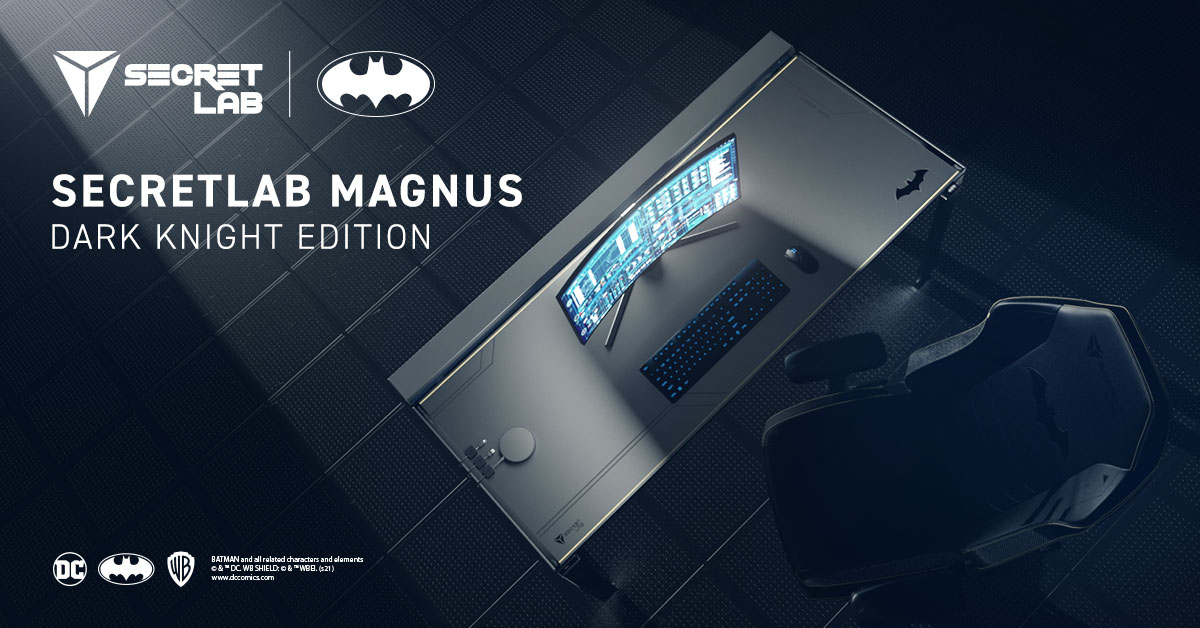 The line-up includes the Dark Knight Edition MAGPAD Desk Mat and the Cable Management Bundle, the latter of which comes topped with plush black leatherette, detailed stitching, and the iconic Bat symbol.
Tech essentials and loose cables, meanwhile, can be easily managed by means of magnetic cable anchors, sheaths, and accent clips straight from Batman's utility belt that are present in the latter package.
The arrangement isn't complete without a similarly-themed gaming chair, however. Rounding off the entire Dark Knight experience is the Secretlab TITAN Evo 2022 Dark Knight Edition that will be carrying over all the ergonomic upgrades, including an overhauled lumbar support system with four-way adjustability, a magnetic head pillow, and a redesigned proprietary pebble seat base.
The Secretlab TITAN Evo 2022 Dark Knight Edition is currently available for purchase on the official website from S$549, while the MAGNUS Dark Knight Edition will be as follows:
With the Batman-themed elements coming fully into play, the road to becoming a true blue Bat-maniac is certainly looking easier.