According to IDC Worldwide PC Monitor Tracker, Dell has been the number one monitor brand worldwide for the last 5 years. Not Samsung or Lenovo, but Dell. To be fair, Dell has released some great monitors in the past, but to keep being the best, they need to continue evolving and innovating.
And in order to keep their title as top dog, Dell just released 5 new monitors and a new suite of laptops to fit the need of the market.
---
Dell 27 Ultrathin Monitor (S2719DM)
Dell claims this monitor is the brightest ultrathin monitor in their class. Though we can't verify that, the monitor is thin, measuring 5.5 mm at its thinnest. This monitor is certainly designed to be a centrepiece. Unlike a lot of other monitors, every part is designed to elevate the look of the monitor. All the ports are lined up in a row, easily hidden by the stand. It not only makes the monitor looks cleaner, but it also makes cable management easier. It's pretty on the inside and the outside.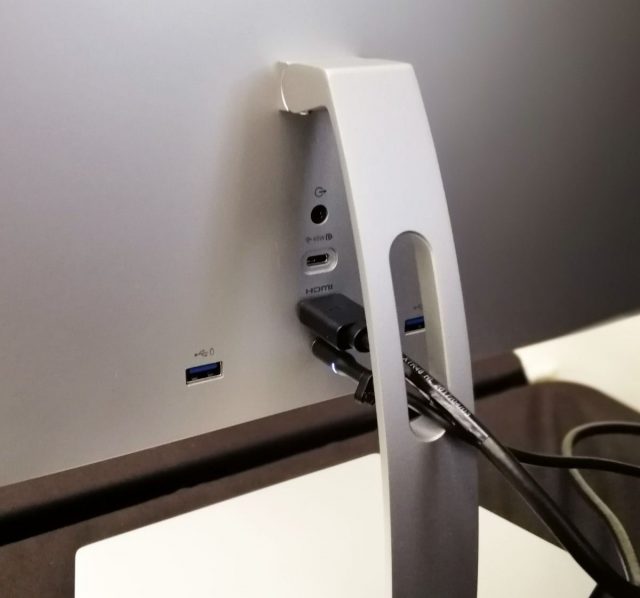 ---
Dell S-Series Monitor (SE2719H)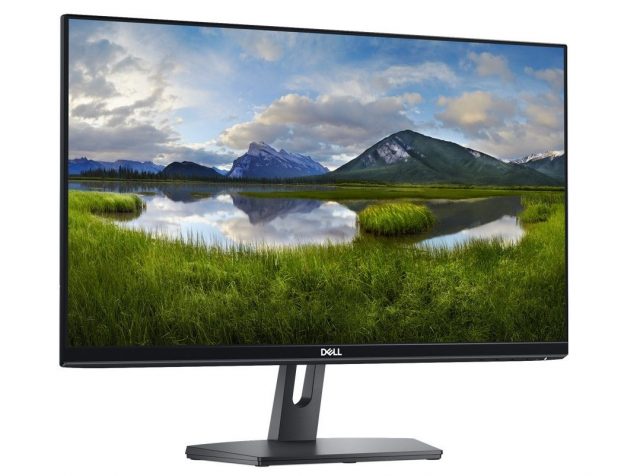 The S-series from Dell is a monitor designed for everyday use. There isn't a lot of fancy bells and whistles to it. If you just need a decent monitor, then this might be the one to get. The monitor is 27 inches with thin bezels. It has an IPS panel as well as a flicker-free, low-haze screen. There's no price available yet, but since Dell stated that it's an entry-level monitor, it shouldn't drain your wallet.
---
Dell 27-inch Gaming Monitor (S2719DGF)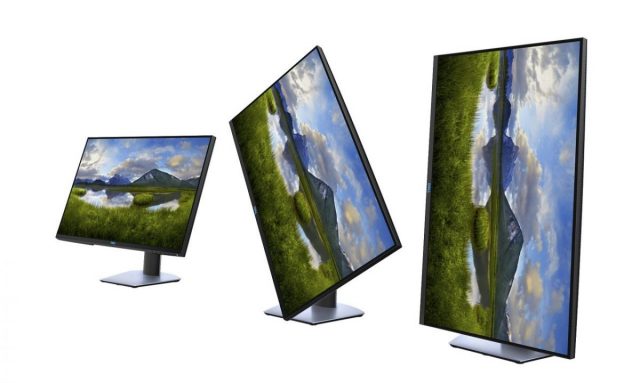 Dell recently launched their gaming series, the Dell G series, in Singapore. Dell is releasing a 27-inch gaming monitor to add to the family. The monitor comes with features like QHD resolution, 155Hz overclocked refresh rates and 1 ms response time, promising to make this monitor as lag-free and fluid as possible. It also comes with AMD FreeSync, which users can turn on or off as they wish.
Gamers come in all shapes and sizes and they all have different needs. The gaming monitor can save up to three user-defined profiles if the users aren't satisfied with the three pre-set modes. The monitor is easily adjustable. Raising and tilting the monitor takes no effort at all.
---
Dell P-Series (P2419HC)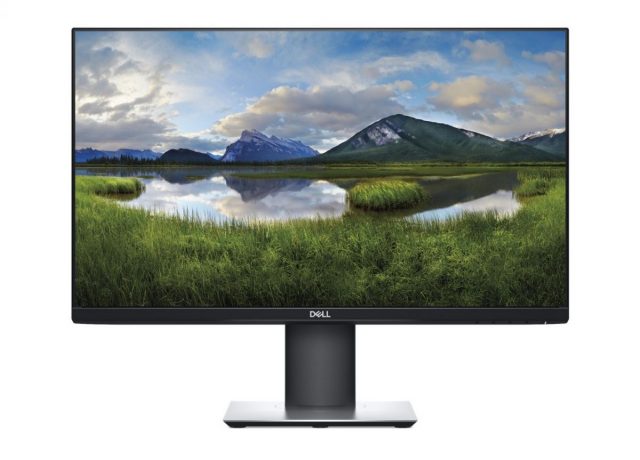 Dell designed the P-Series with productivity in mind. The 24-inch monitor has a three-sided ultrathin bezel, increasing the real estate of the screen but decreasing the overall footprint. One of the features of this monitor is the Dell Easy Arrange. With Easy Arrange, the user can set the window size to a predetermined size and layout, making it easier to multitask from several applications without the need to resize the windows everytime the user opens a new application.
The monitor is also equipped with a USB-C port to help the productivity of the user. Dell makes full use of the capability of USB-C. When a device connects to the monitor, not only will it transfer data, video and audio, it'll also power up your device simultaneously. USB-C is the future, Dell says, and they're certainly betting on it by putting the feature in their products.
---
Dell UltraSharp Monitor (U3219HQ)
This 31.5-inch beast is big, but that's not all it is. The monitor is fitted with a 4K Ultra HD monitor with VESA certified DisplayHDR 400. The colour is sharp and realistic, with a colour depth of 1.07 billion colours. It's factory calibrated at 99% sRGB which makes it perfect for the creative professionals out there.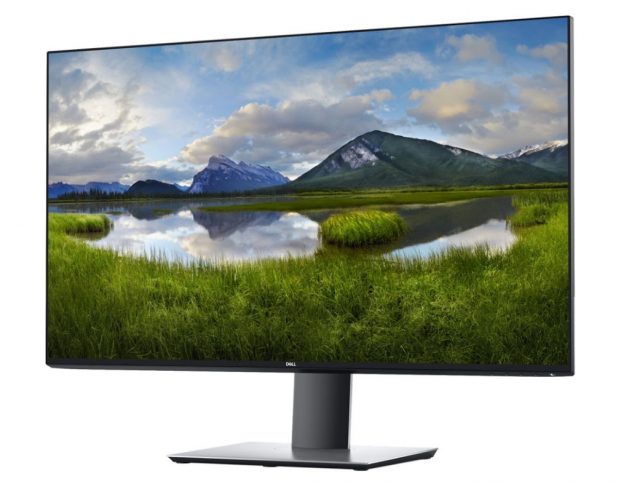 That's not all this monitor can do. The monitor has a feature called Picture-in-Picture and Picture-by-Picture. What this means is that the monitor is able to take inputs from two different sources and display it simultaneously on a single screen. Not only that, this feature lets the user use the same keyboard and mouse for both computer sources. We're not exactly sure how this will help productivity, but we've got a few ideas.
Like the P-Series, the UltraSharp monitor has a USB-C port that will transfer data, video, and audio, as well as charge your device. It is also easy to manoeuvre the monitor for the most optimum set up.
---
Inspiron 5000 and 7000 2-in-1s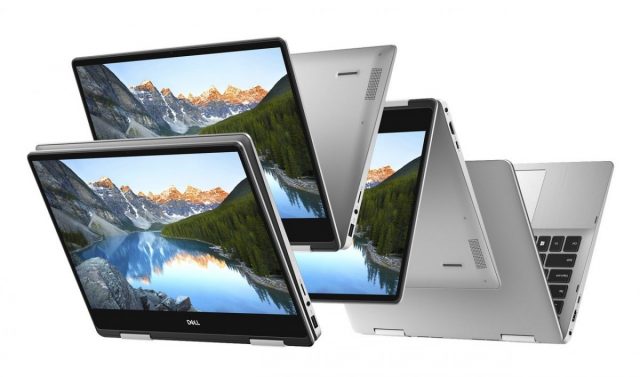 Dell's 2-in-1s combines the best of both worlds: the keyboard and power of a laptop and the versatility of a touchscreen tablet. These 2 new laptops come with new features, including narrow borders, thermal routing, and new 8th generation Intel U series processors. The 7000 specifically has a new, better camera that uses a 4 lens system instead of the usual three. Measuring at 2.7 mm, the camera promises to give a better low-light performance thanks to their Temporal Noise Reduction.
The 7000 also comes with Absolute LoJack, an anti-theft software that allows the owner of the laptop to lock and remotely wipe their laptops in the case of it being stolen. The user can then have their data recovered through their services. As safe as Singapore can be, it's still a good piece of mind to have this available to use.
Some of these products are already available on Dell's website. Here are the list of prices and their availability:
Product
Pricing
Availability
27-inch Ultrathin Monitor S2719DM
S$689
Available now
27-inch Gaming Monitor S2719DGF
S$649
32-inch Ultrasharp Monitor U3219Q
From S$1179
24-inch P-Series Monitor P2419HC
From S$349
End of September
27-inch S-Series Monitor SE2719H
TBA
Inspiron 14 5000 (5480)
From S$1099
Early October
Inspiron 14 5000 (5482) 2-in-1
From S$1299
Available now
Inspiron 13 7000 (7380)
From S$1399
Inspiron 13 7000 (7386) 2-in-1
From S$1749
Dea wishes she could play the latest Tomb Raider or Uncharted, but she can't, so instead she reads and watches other people play. On her down time, you can probably find her re-reading Captain Marvel. The Carol Danvers one.
---

Drop a Facebook comment below!

---