The DC universe is always expanding, with new heroes and villains laying in wait to tell their stories. Blue Beetle is the latest member to make the leap to big screens, leaving its mark as the first live-action Latinx-fronted superhero movie from Latinx filmmakers.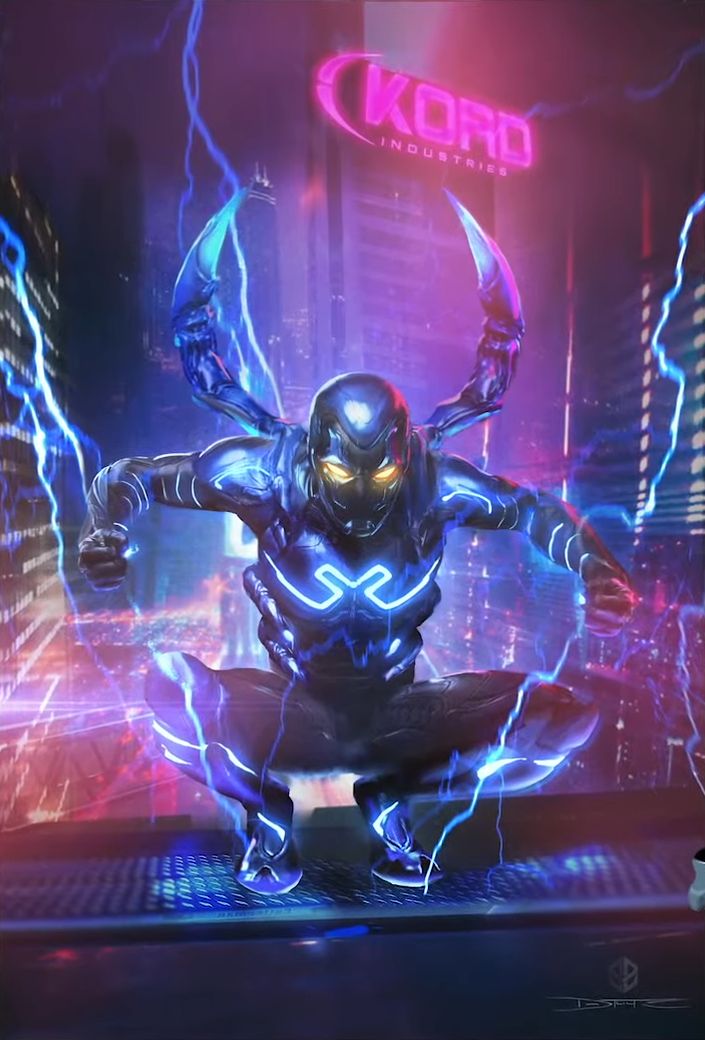 A first look at the project was unveiled at the highly-anticipated DC FanDome 2021, which also offered a glimpse of Black Adam, The Flash movie, and Aquaman and the Lost Kingdom. The showcase detailed the character's history and the origins of his powers, before debuting the first concept art of his costume. Check it out above.
The reveal was done by the way of Xolo Maridueña, who will be playing Jaime Reyes, the third person to don the Blue Beetle mantle. Directed by Angel Manuel Soto, the upcoming film is set to follow the exploits of Reyes, a Mexican-American teenager who gains strange armour and superpowers when his spine fuses with an alien scarab-like machine.
"One thing the Gareth did really well is capture the Latino family at its core," Soto said about the movie's writer. "This film kind of opens this door for a new generation of what Blue Beetle can become at the hands of Jaime."
A release date for Blue Beetle has yet to be announced.