For many people, joining the Marvel Cinematic Universe (MCU) marks the start of their career but for wrestler-turned-actor Dave Bautista, the end of his Marvel journey might just kickstart it.
In an interview, Bautista revealed that he's relieved to exit the MCU after playing Drax the Destroyer for nearly 10 years and in seven different MCU projects. The upcoming Guardians of the Galaxy Vol. 3 will be his swan song before he pivots to more "dramatic stuff" and hopefully, create a legacy of his own.
"I'm so grateful for Drax. I love him. But there's a relief [that it's over]," Bautista recently told GQ magazine. "It wasn't all pleasant. It was hard playing that role. The makeup process was beating me down. And I just don't know if I want Drax to be my legacy — it's a silly performance, and I want to do more dramatic stuff."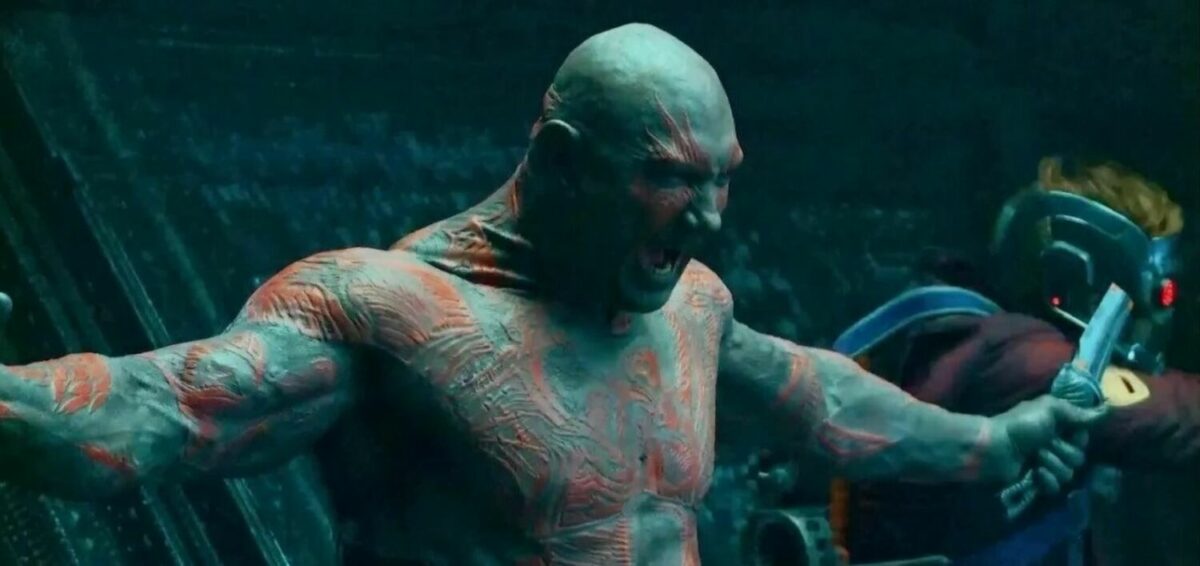 Bautista has openly expressed frustration over his role as Drax, claiming that Marvel "dropped the ball" in giving the character justice on the big screen.
"I really wished they would have invested more in Drax, personally," he said. "Because I think Drax has more of a story to tell. I think Drax has a really interesting backstory, which they dropped the ball on. That's no dig on Marvel. They had their slate, I know what they're focused on, that's what they have [it] slated out. But man, I think they really missed the ball on Drax. He has such a great backstory," Bautista told Collider.
Bautista added that if Marvel had explored the character more fully, it "would have given me the opportunity to show different sides of Drax, emotionally. And physically as well."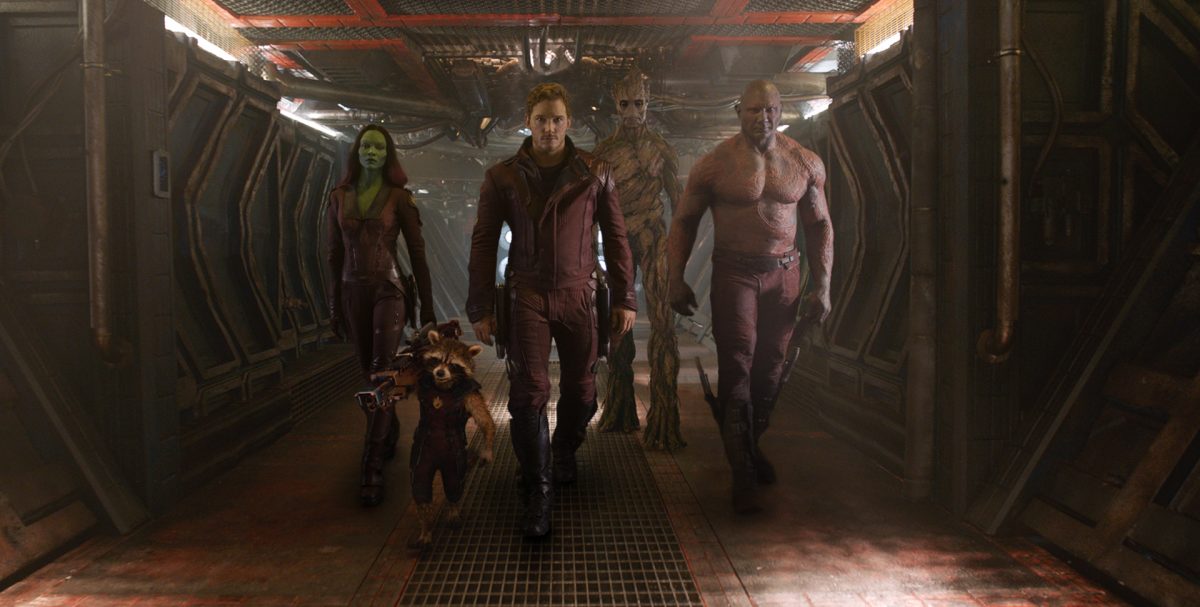 With the MCU out of the way, the 53-year-old actor is ready to switch gears and devote himself to his craft. Outside of Marvel, the actor lead Netflix's Army of the Dead and in 2023, portrayed Duke Cody in the streamer's murder-mystery Glass Onion.
His next project is M. Night Shyamalan's horror Knock at the Cabin where the actor will get a larger speaking role.
"It's by far the most I've ever spoken in a film. Just huge pages of monologues. We were shooting on film, which is very expensive. And we were shooting with one camera, so you don't have the luxury of edits. It's your only opportunity — you need a perfect take. It's a lot of pressure. I want to remember my dialogue, but not at the expense of losing the emotion of the scene," said Bautista about his role in Knock at the Cabin.
The actor is also excited to reunite with Denis Villeneuve and is hopeful that working closely with the French Canadian director will push him and his post-Marvel career towards the right direction. Dune: Part Two will make Bautista's third Villeneuve movie after Blade Runner 2049 and Dune.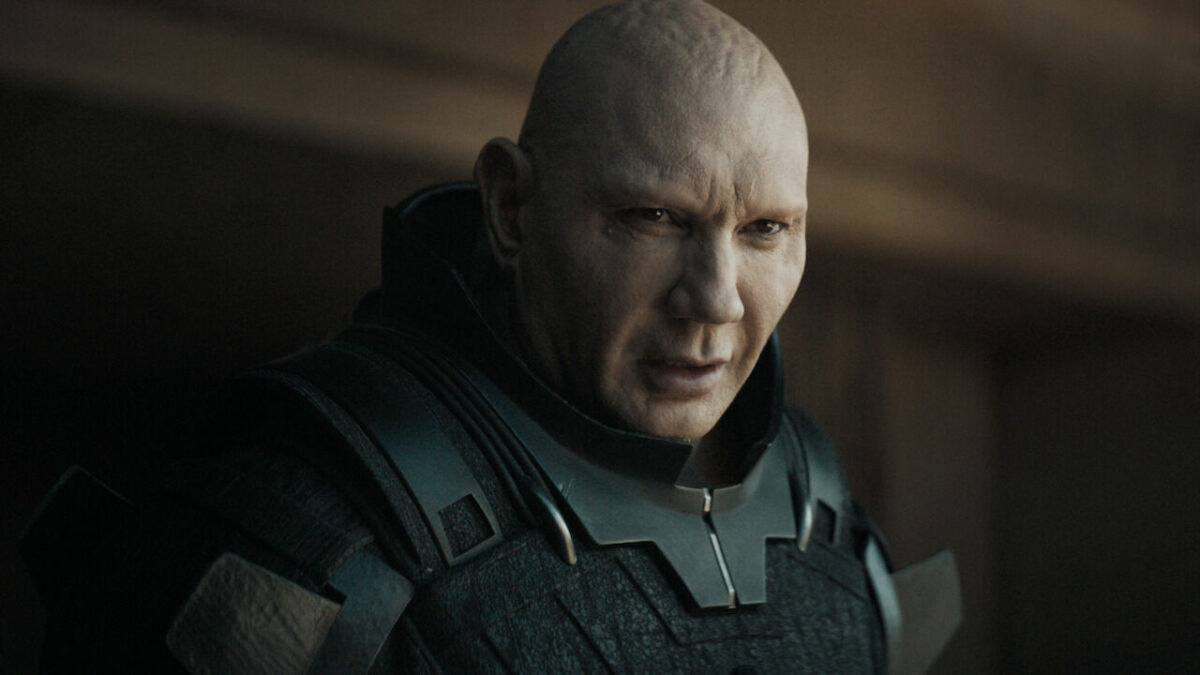 He told GQ, "If I could be a number one [on the callsheet] with Denis, I would do it for f****** free. I think that's how I could find out how good I could be. He brings out the best in me. He sees me in a different light, sees the performer that I want to be. That might be how I solve the puzzle." 
2023 is going to be an interesting year for Bautista, with his priority being the actor that he wants to be. He doesn't care about being a big star or the money Hollywood has to offer. At the end of the day, the actor wants to hone his craft and earn respect from his peers.
"Honestly, I could give a f*** [about being a movie star]," Bautista added later in the interview. "I don't live a great big glamorous life. I live here in Tampa. I don't care about the spotlight, I don't care about fame. I just want to be a better actor. I want respect from my peers. I don't need accolades — I really don't, man. It's about the experience, about knowing that I accomplished something."