We haven't heard much about Darksiders 3 since its initial announcement last May, but THQ Nordic and Gunfire Games revealed today that the open-world action-adventure title will be released on November 27 2018 for PS4, Xbox One and PC.
While the first two Darksiders games had you assume the roles of War and Death, the latest instalment puts you in the shoes of Fury, the third Horseman (or is it horsewoman?) of the Apocalypse.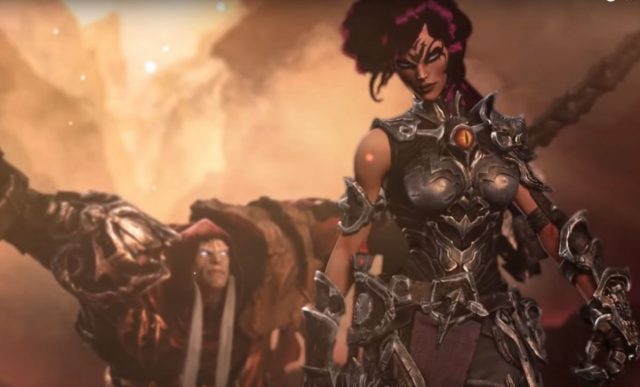 Unlike her two "brothers" who prefer brute force to solve their problems, however, Fury will employ more magic-based offence in her quest to destroy the seven deadly sins. While her tools might be different, you can probably expect the same Zelda-inspired gameplay and chaotic combat that the series is known for.
Alongside the standard edition of the game, there will be two premium editions available as well — the US$149 Collector's Edition will include an 11-inch Fury figurine, art book, soundtrack, steelbook and exclusive armour DLC, while the US$399 Apocalypse Edition throws in an amulet, wall scroll and three additional figures on top of that.
Here's a preview of the two premium editions, courtesy of IGN:
Jared grew up on a healthy diet of Spider-Man comics and video games, and considers defeating his first dragon in Skyrim to be one of his greatest achievements in life. When he's not giving in to his Funko Pop addiction, you can find him training to become a professional wrestler (no, really).