Yeoboseyo! Chef-In-Box, the Singapore leader in ready-to-eat meals and company behind the cool VendCafe vending machines, is expanding its menu to include a popular cuisine in Singapore – Korean.
Featuring meals curated and crafted by renowned Korean chef Kim Dong Suk, the Korean range offers all the signature foods we always see in Korean dramas and love to eat at Korean restaurants.
Alas, there's no Korean barbeque in a box just yet, but these affordable and microwaveable meals contain some fan-favourite dishes, including Jjajang-myun (black bean noodles), Korean fried chicken, and Bibimbap (mixed rice). The range is part of the brand's World Chef Series, a collection of authentic meals created and endorsed by famous international chefs, and is the third menu after its lineup of Thai and Indian cuisine.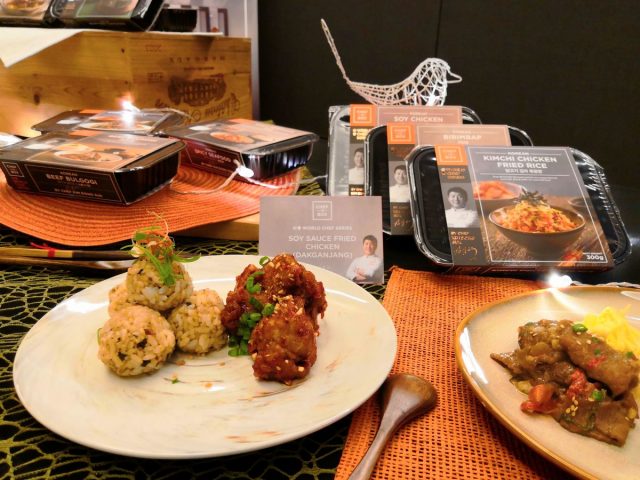 Chef Kim Dong Suk is the latest member on the panel, and he's also an award-winning chef who was the world's youngest president to serve the Bocuse d'Or, a prestigious cooking competition. He's cooked for celebrities, politicians, and even at the Blue House (the White House of South Korea), and he's now cooking up a storm for Chef-In-Box's ready-to-eat meals.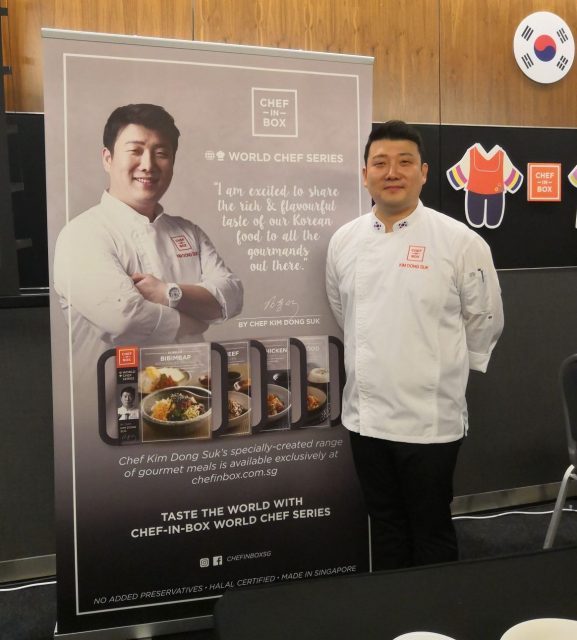 Appearing at a media launch, Chef Kim showcased a live cooking demonstration of Japchae, or Korean stir-fried glass noodles, which will be part of the new series. While it is a simple dish to make in theory, it is also a dish that requires a lot of prep work to turn noodles into something special , of having to marinate the meat the day before, and julienning the variety of vegetables.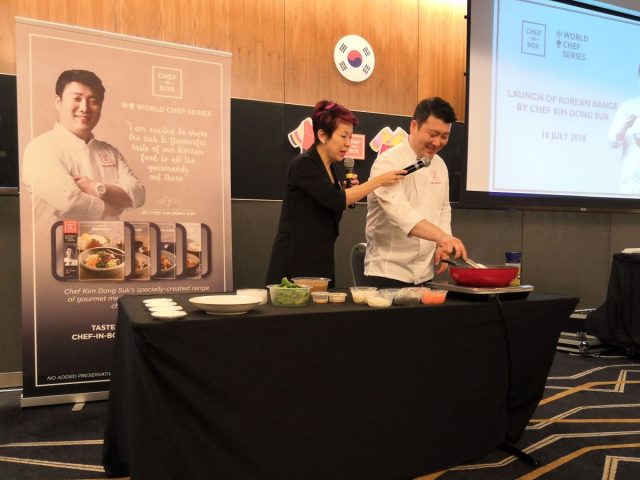 Even as he tossed the noodles in his demo, Chef Kim joked that he doesn't even cook Japchae for himself, due to the sheer amount of work involved. Translation? It's easier to just get it ready-made.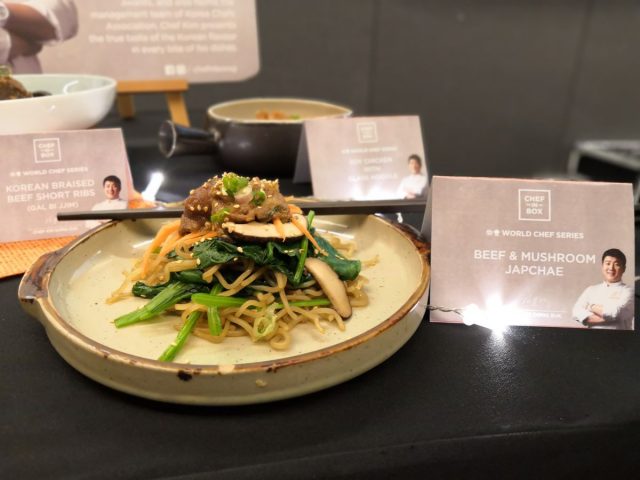 Talk and demo aside, it's all about the taste! Presented in a buffet spread, we tried out the 4 new dishes created by Chef Kim for the World Chef series. His Korean Beef Short Ribs were a highlight, with succulent meat that fell off the bone.
The Jjajang-myun was made with thicker-than-usual noodles, and were more like Japanese udon noodles, which was a little odd, but the black bean sauce was rich and flavourful. The Dak Kanjang, classic Korean marinated fried chicken, and Braised Mackerel were also delicious, offering an authentic Korean taste at the push of a button.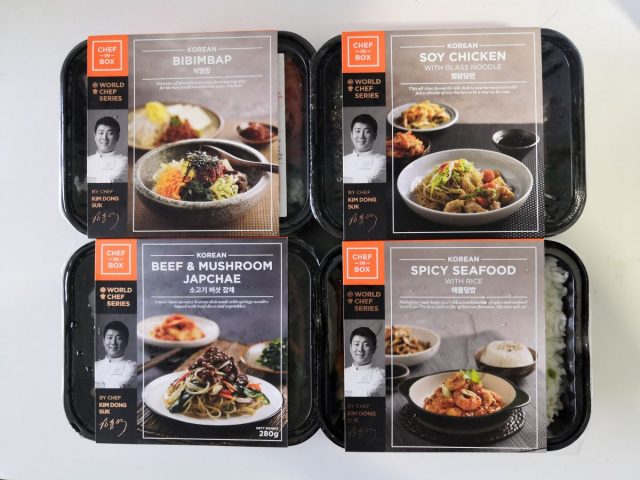 But of course, dishes cooked fresh aren't going to be the same as their frozen, ready-to-eat bento counterparts, and in our taste test, the items in the box meals were a little on the saltier side. The portions were just right though and the main factor here is its affordability and convenience.
Yes, convenience, because Chef-In-Box is now making its menu available at over 300 locations across Singapore. 20 menu items will be available from traditional retail, at Fairprice supermarkets and Cheers convenience stores., while 35 items will be sold online, via platforms such as Chef-In-Box's website, Redmart, and Shopee. This includes Chef Kim's Dak Kangjang, Jjajang-Myun, Beef Short Ribs and Braised Mackerel by the end of July.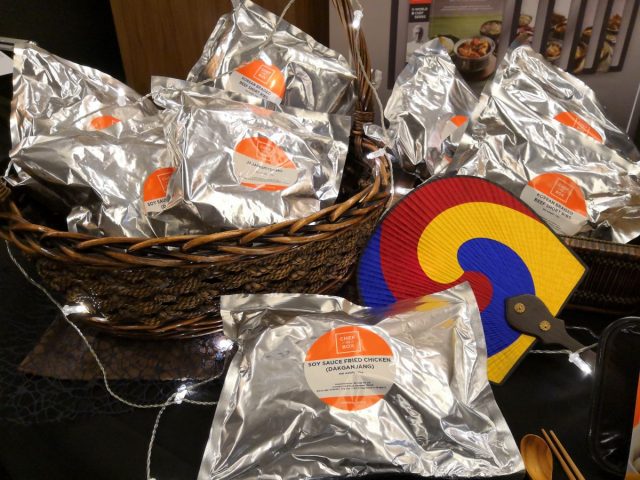 Apart from ready-to-eat bento meals, Chef-In-Box is looking to provide high quality, low-cost food to businesses like hotels, restaurants and food caterers. Bundled into 1kg or 2kg packets, the ready-to-cook food service packs aim to help business ease food costs while expanding their menu range with authentic international cuisines.
Regular Chef-In-Box bentos are priced at S$4.80, while those in its World Chef series go for S$6.80.
Delicious Korean food at a fraction of the price at Korean restaurants, not to mention way higher quality than the "Korean" food you'd get most conveniently at food court Korean stalls. That's pretty daebak!