With the demise of earphone jacks in most smartphones, it has directly accelerated the expansion of wireless earphone offerings. With more companies rushing to produce true wireless earbuds to remedy the situation, and one of the most recognisable of the lot is Apple's Airpods, with its all-white earbuds and small case to keep your buds in.
Enter Crazybaby, a brand which prides itself on being a pioneer in futuristic-design, and their latest entry into the earbuds race, the Crazybaby Air 1S.
The Crazybaby Air 1S, which is now available in Singapore, comes in two colours – Star Gray and Space Silver, a step up from the simple black and white colours offered by the Crazybaby Air True Wireless Earbuds, which the Air 1S is based off and improved upon.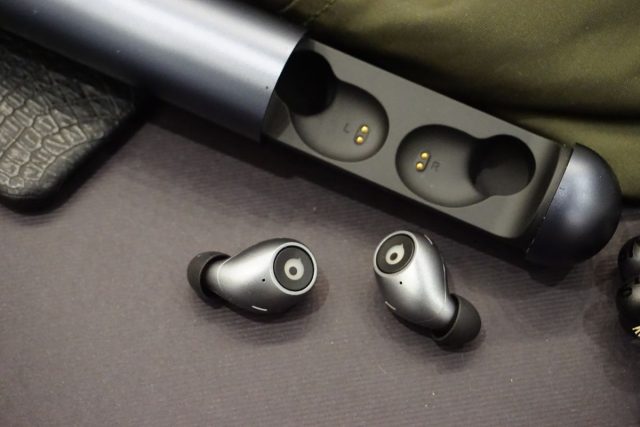 Crazybaby markets the Air 1S as being true wireless headphones for sports aficionados, with a comfortable and secure fit that allows you to immerse yourself in your routine without having to worry about the buds falling off.
However, the buds are stylishly designed enough to fit into most other occasions, such as when you are travelling or when you just want to look as aesthetic as possible for your #OOTD.
The buds of the Crazybaby Air 1S are incredibly light, each bud weighing only 4.5g, which means you won't be be distracted by the weight of the buds in your ears. As the buds themselves are also pretty compact, at only 25.6mm long, it is able to sit comfortably in your ears without sticking out awkwardly. An important feature for any headphone who wishes to call themselves 'true wireless headphones'.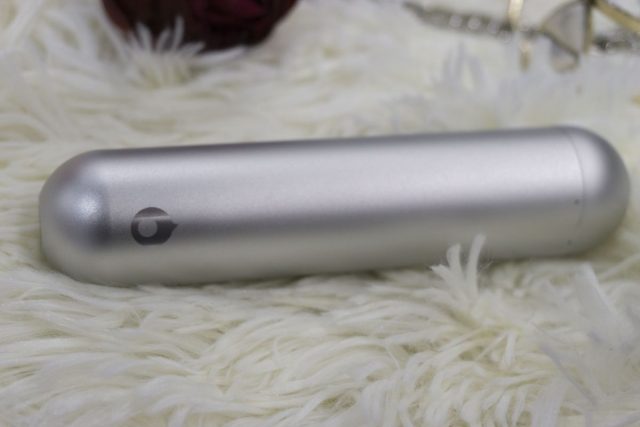 The earbuds of the Crazybaby Air 1S comes housed in a long, tubular capsule that is reminiscent of the mind eraser used in Men in Black. While an interesting design, it can be a hassle to bring around as it might not sit easily in tight pockets, hence you will need to toss it in a bag if you wish to carry the headphones around.
The case also serves as a charger. The portable charging capsule of the Crazybaby Air 1S is able to hold up to 12 hours of battery life, and the earbuds themselves can deliver up to 3 hours of non-stop music playback when fully charged.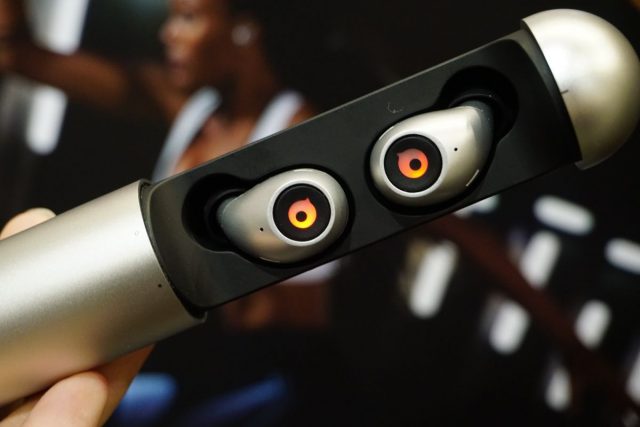 You will know that it is charging from the blinking red lights the buds will emit. Thanks to the Crazybaby AIr 1S's improved charging capabilities, a simple 5-minute charge will give you up to 20% of battery.
Other features that are in the Crazybaby Air 1S includes the bass optimisation which provides a surprisingly good bass despite the small size of the earbuds. Using the earbuds in a crowded and noisy room, we were still able to hear the bass coming through.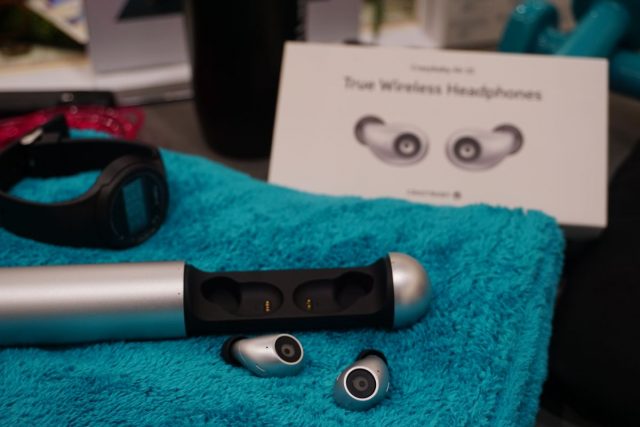 The headphones are also water and sweat proof with a rating of IPX6 which means that neither rain nor sweat will ruin your headphones. It also uses the same PIFA antenna found in high-end smartphones, giving you a stable and robust Bluetooth connection within a 15-meter radius.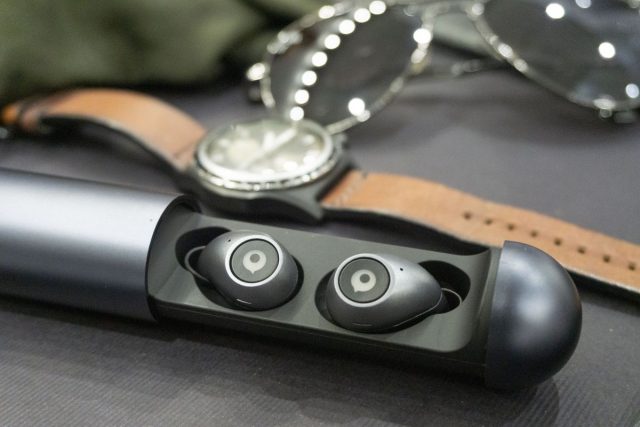 The Crazybaby Air 1S is now available at Audio House, Best Denki, Challenger, Courts, Mustafa, Polaris, Popular, Singtel, Sprint-Cass, Takashimaya, and Tangs at S$279.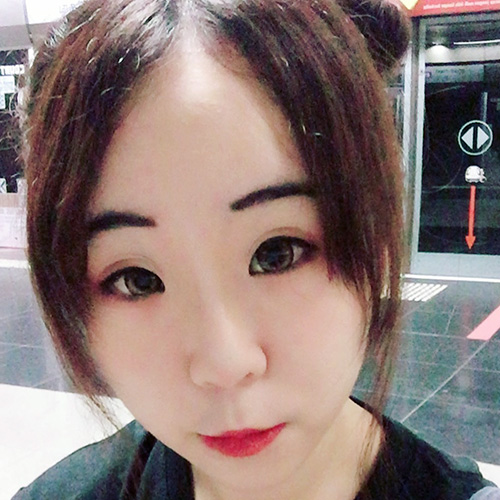 Germaine is a fun-sized introvert who loves nothing better than sleeping in on rainy days. She can be found reading fanfiction and manga while still waiting for her Hogwarts acceptance letter. It'll come eventually.
---

Drop a Facebook comment below!

---