Since Monopoly came into existence way back in 1933, players of all generations have been familiar with the various tokens that represented them in the game. From the iron, racecar, top hat, to the Scottie dog, horse and wheelbarrow, the tokens are considered to be as iconic as Monopoly itself.
Now, Hasbro is asking fans to reinvent the wheel so to speak, by voting on your favourite eight tokens of all time! Starting now till January 31, fans from all around the world can cast their vote for the tokens they want to see in the next iteration of Monopoly. With over 50 contenders vying for your vote, every vote will count and you can your part by heading here.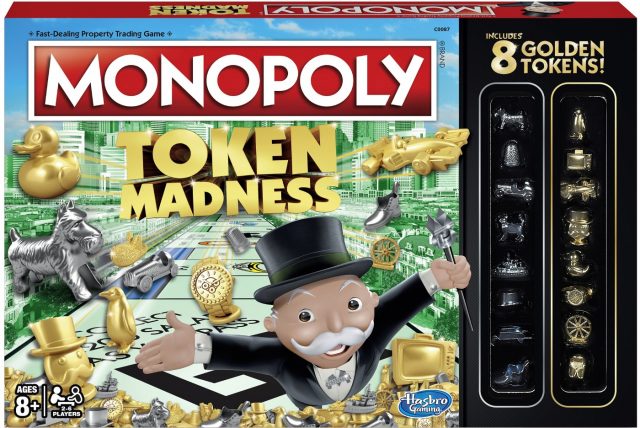 Results will be revealed on World MONOPOLY Day, March 19, and the eight lucky survivors will make the debut for the new game coming this August. In the meantime, the Token Madness edition of Monopoly is available now for $59.90, and comes with the current eight tokens, alongside eight other golden tokens that are involved in the vote!
The world's favourite family game may just be ready for a big shakeup, here's hoping that the Scottie dog survives the Monopoly culling!
Jake is a full-time trophy hunter and achievement gatherer on consoles, and part-time Steam Sale victim. He has a thing for Batman and awesome statues, and running out of space for both. Send help.
---

Drop a Facebook comment below!
---