Everyone's favourite serial killer doll Chucky will be heading to TV with a straight-to-series order given by SyFy. The series order was revealed during NBCUNiversal's presentation at the Television Critic's Association Winter Press Tour.
According to SyFy, here is the premise for the Chucky TV series,
"A vintage Chucky doll is found at a yard sale, and the inevitable murderin' that ensues terrorizes "an idyllic American town" while "exposing [its] hypocrisies and secrets. Several characters from Chucky's past — friends and foes alike — show up to expose the truth of the killings, unwinding the secrets of Chucky's origins in the process."
This will be Chucky's first time on the small screen, having always starred in feature-length films since his debut in 1988's Child's Play. Series creator Don Mancini will be on board as executive producer alongside David Kirschner who also produced the original Child's Play, Nick Antosca (The Act), and Harley Peyton (Twin Peaks).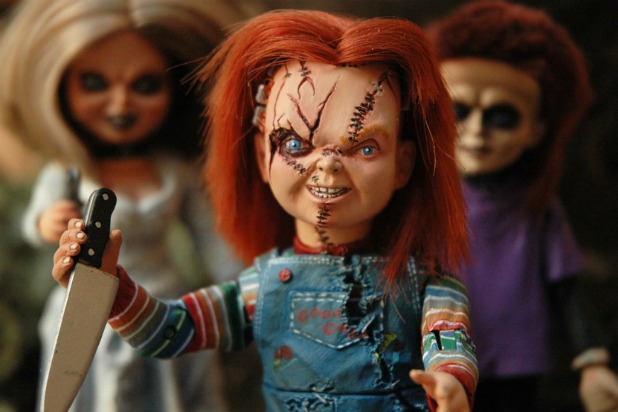 There are no words yet on who has been cast for the show as well as a release date for the series. Though we sure hope that Tiffany and Glen/Glenda make an appearance in the TV series.