2020 has definitely been a strong year for ASUS, who released a number of notable gaming and productivity laptops and desktops, such as the ExpertBook B9450 and ProArt StudioBook Pro X.
This time, ASUS is back to wow customers once again with its brand new lineup of gaming laptops for 2021. From laptops with super-fast displays to duo-screen displays, there's a gaming laptop here for everyone.
Without further ado, here are ASUS' new gaming laptops for 2021.
---
ROG Strix Scar 15 & 17
A display with a fast refresh rate can sometimes make the difference between a win or a loss in competitive matches, where even a slight millisecond of lag can spell defeat at the hands of the enemy. Which is where ASUS Republic of Gamers comes in with the new Strix Scar 15 and Strix Scar 17. The laptop boasts the world's fastest laptop display, with a 360Hz refresh rate and 3ms response time, all powered by powerful new GeForce RTX GPU and Ryzen 9 mobile processors.
The Strix Scar 15 and 17 are also the first Strix laptops to utilise optical-mechanical keyboards, which are capable of delivering both rapid response and high durability. This way, users won't have to worry about their laptops when button mashing during a match. It also carries a quad Dolby Atmos speaker setup to help give players an even more immersive gaming experience, with a Two-Way AI Noise Cancellation feature to make team chats even clearer. Furthermore, the Strix Scar 15 and 17 will also come with a 90Wh battery that supports USB-C power delivery 3.0 of up to 100W.
---
TUF Dash F15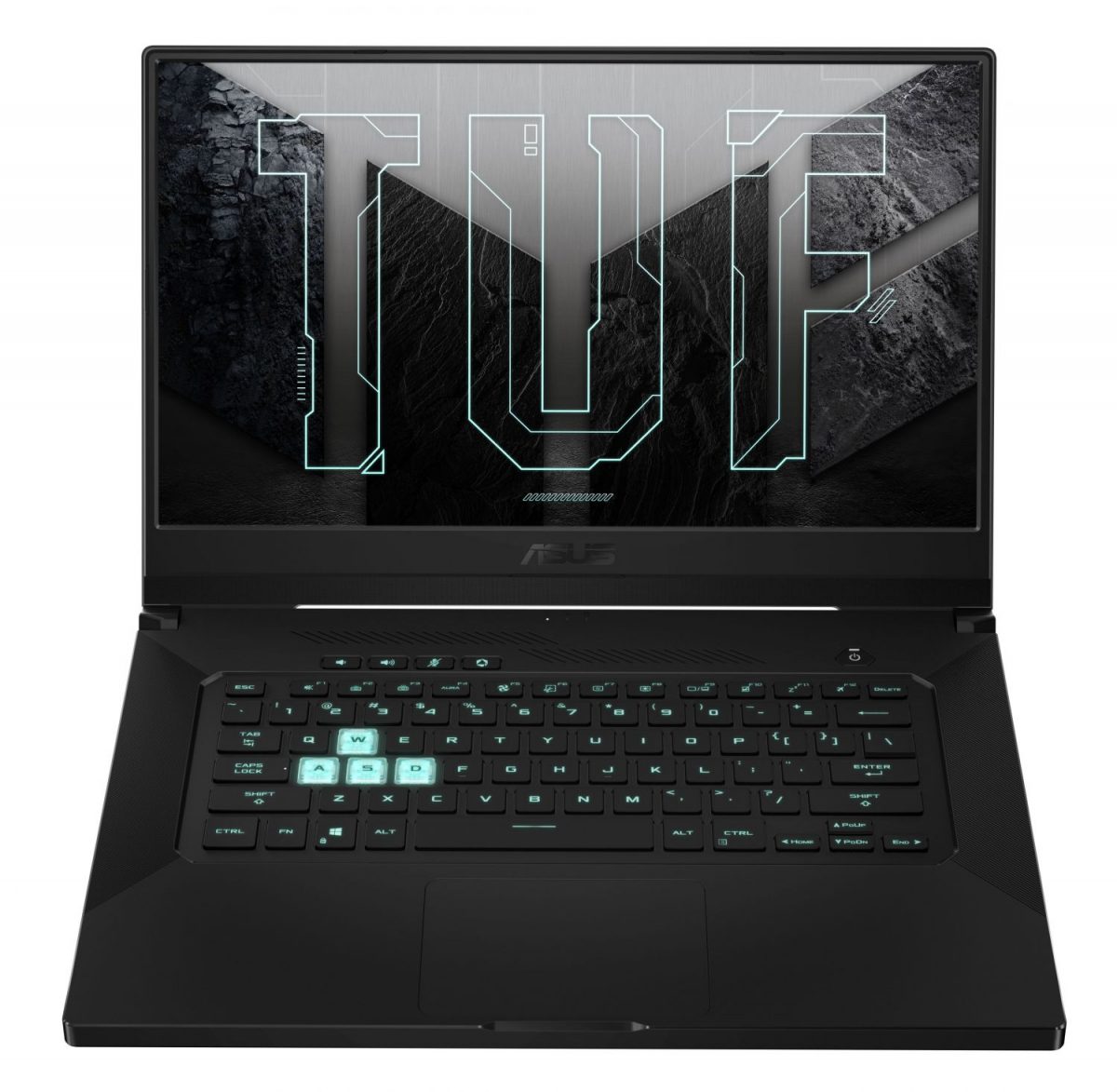 Gamers who are looking for a gaming laptop that can deliver excellent performance whilst not burning a big hole in their wallet could always count on ASUS' TUF gaming laptops and the TUF Dash F15 is no different. According to ASUS, the newest addition to the TUF series is a super slim 15-inch device that is built to "empower more gamers with the ability to game, work, and stay productive anywhere" with its portable and lightweight frame.
The TUF Dash F15 is only 19.9mm thin and weighs 2kg, making it lighter and thinner than the standard TUF Gaming laptop, all whilst still meeting military-grade durability standards. With the latest 11th generation Intel Tiger Lake Core processor and NVIDIA GeForce RTX GPUs, the TUF Dash F15 is more than capable of powering intensive tasks from gaming to streaming. It even has room for up to a 32GB of DDR4-3200 RAM for multitasking and content creation. The laptop comes with a 76Wh battery which ASUS says is capable of providing users with up to 16.6hrs of continuous video playback time. And when the laptop does run out of battery, you can charge it up to 50% in under 30 minutes with its new fast-charging technology.
---
ROG Zephyrus Duo 15 SE
In 2020, ASUS announced the very first ROG Zephyrus Duo 15 with a secondary screen that allows users more flexibility when it comes to various tasks such as gaming, productivity, and content creation. Now, ASUS is back with the ROG Zephyrus Duo 15 SE which comes with even more useful custom interfaces that ASUS has developed in conjunction with various game, streaming and creative software developers to give users an advantage be it in game or in work.
The Zephyrus Duo 15 SE comes with an upgraded 15.6-inch main display that comes in either a 120Hz 4K UHD or a 300Hz FHD display option, with a 14.1-inch ROG ScreenPad Plus in either a UHD (3840×1100) or FHD (1920 x 550) display option. Each Zephyrus Duo 15 SE will also come with a quad Dolby Atmos speaker set up for an immersive gaming experience and are powered by AMD Ryzen 9 CPU processors and NVIDIA GeForce RTX GPU to help power through graphic intensive work such as video editing, 3D rendering, and intensive multitasking.
---
There you have it, ASUS' three new gaming laptops for 2021. More details on the availability for each laptop as well as the price will be made available at a later date.
---

Drop a Facebook comment below!