Somewhere in the last few years, laptop users made the leap from casual consumers to content creators, be it live-streaming themselves playing a round of Fortnite, stitching together a vlog to post on YouTube, or editing photos they took on a direct lunch or latest holiday, mainly to post online. And because of this new way of creating and sharing content, it has become increasingly important to get a workstation that fits your needs.
Which is where ASUS comes in with its ProArt StudioBook Pro X (W730).
From top to bottom, Asus has developed a machine offering professional-level hardware, from Intel Core i7 or Xeon processors, 128GB DDR4 memory, and NVIDIA Quadro RTX 5000 graphics that will be more than able to handle whatever 3D rendering task you put it through.
What sets the StudioBook Pro X apart from other ASUS laptops is its unusual 16:10 aspect ratio, this provides users with a screen that is 25% bigger than the conventional 16:9 screens, as well as a Pantone validated 17-inch (1920 x 1200 resolution) display which features a wide colour gamut of 97% DCI-P3, giving users exceptionally precise colours on their screen.
The larger display helps to have more content displayed on the screen, reducing the need for us to constantly scroll to look for pertinent information when working on an article. Photo editing is also great on the laptop thanks to its great brightness, and contrast which ensures users get proper blacks in our photo instead of washed-out greys, as well as well-calibrated colour coverage.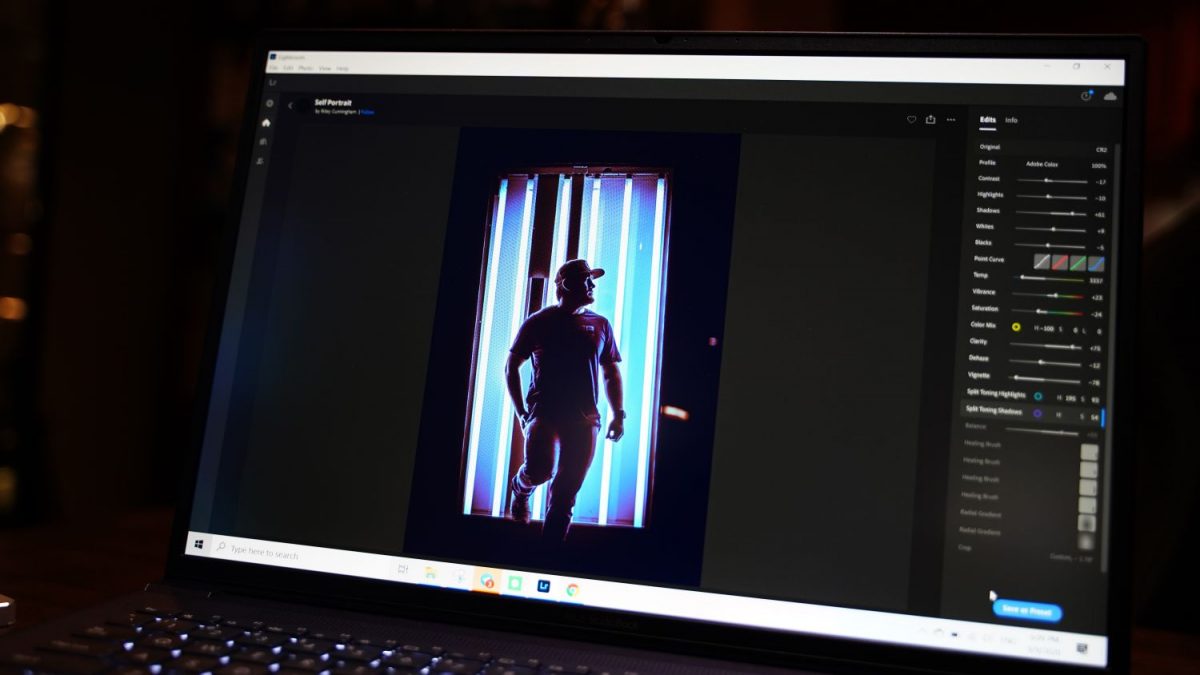 Unfortunately, the display on the StudioBook is not a 4K UHD one like some other 17-inch laptops, thought the consolation is that users get a reasonable compromise considering the 16:10 1920×1200 resolution display that comes with superior colour accuracy. While this not needing to splurge on another colour-calibrated monitor when working on colour-critical jobs, it is a pity that you won't be able to enjoy 4K videos on the laptop.
As a workstation, the StudioBook Pro X is much thicker than most other laptops you will see on the market, measuring 28.2cm wide. Also weighing in at 2.5kg, this laptop won't be one that will be constantly lugging around to cafes or the library. At a glance, the laptop looks incredibly sturdy and lo and behold, it actually is very durable. In fact, the laptop has passed several MIL-STD 810G military-grade tests which means it is able to last in harsh conditions such as extreme altitudes, temperatures and humidity.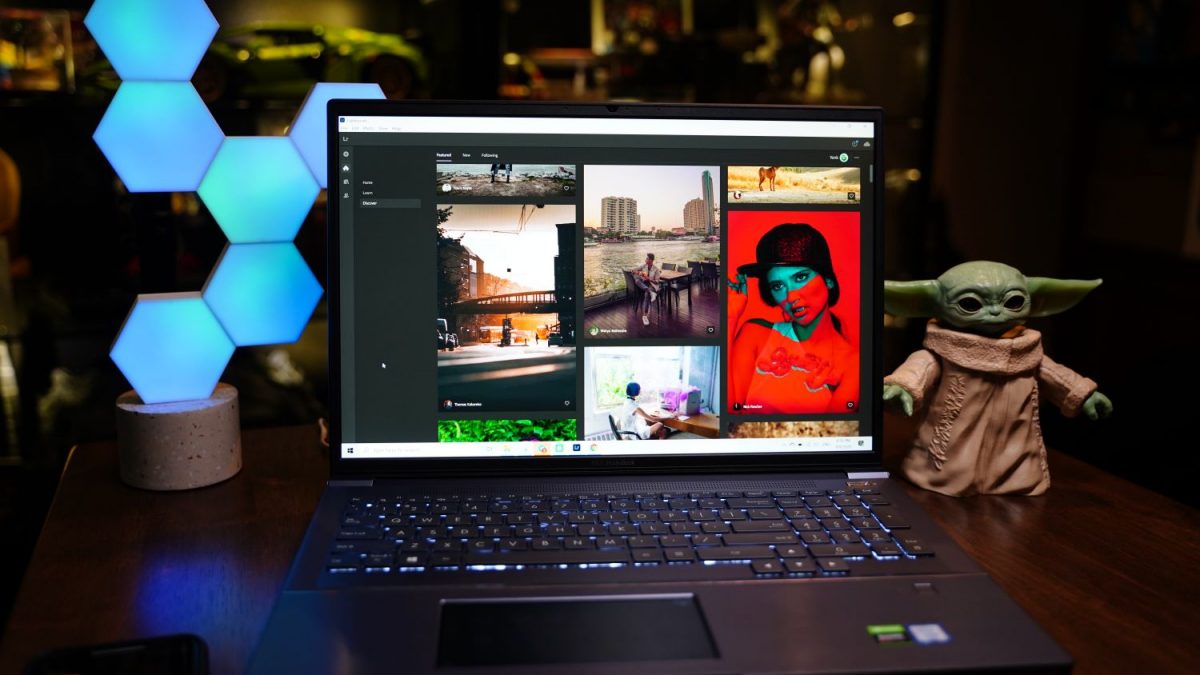 The laptop also comes with a durable hinge that stays in place when opened and can even open up to a full 180-degrees, much like the ExpertBook B9. This will come in useful during group meetings where the illustration or information on the screen can be easily seen by everyone. Also, as with other ASUS laptops, this one features the company's proprietary NanoEdge design which helps to give the laptop thin bezels, and a screen to body ratio of up to 92%.
Aesthetically, the laptop looks as premium as it feels, with a brushed metal finish on the laptop's lid and gold accents lining both the lid and the bottom of the keyboard. The laptop might be thick but it does not look clunky and will definitely not look out of place in any home or office work set up.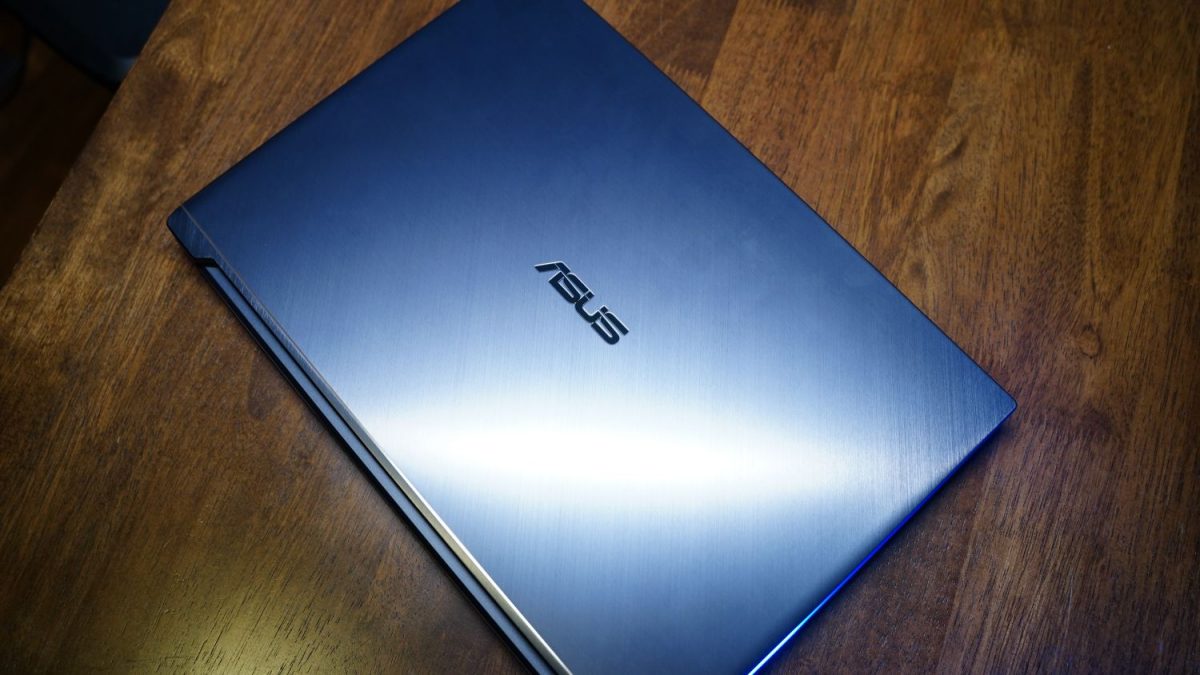 And because of the device's thickness, the keyboard feels like an absolute dream to type on. You get both the normal keyboard and a physical number pad to type on, and each key comes with a nice and deep 2mm key travel, with the right amount of feedback with makes typing on it a rather pleasant experience. Those used to typing on a desktop keyboard will most probably prefer the keyboard on the StudioBook Pro X as compared to other laptops with shorter keys. The keyboard is also backlit with white LED lights and comes with three intensity levels. It works well in illuminating the keys in dark environments but perhaps due to the higher keycaps, we found light creeping out from beneath some of the keys, particularly the ones in the top row.
The StudioBook Pro X also comes with ScreenPad, Asus' deployment of a second on device screen for multitasking. But due to its placement above the keyboard, we found it incredibly easy to knock the ScreenPad out of touchpad mode while typing with a simple tap of our palm. This problem can be easily solved if you use a mouse but for those purely using the laptop without a mouse, you might find yourself constantly needing to toggle the touchpad mode on the ScreenPad while typing.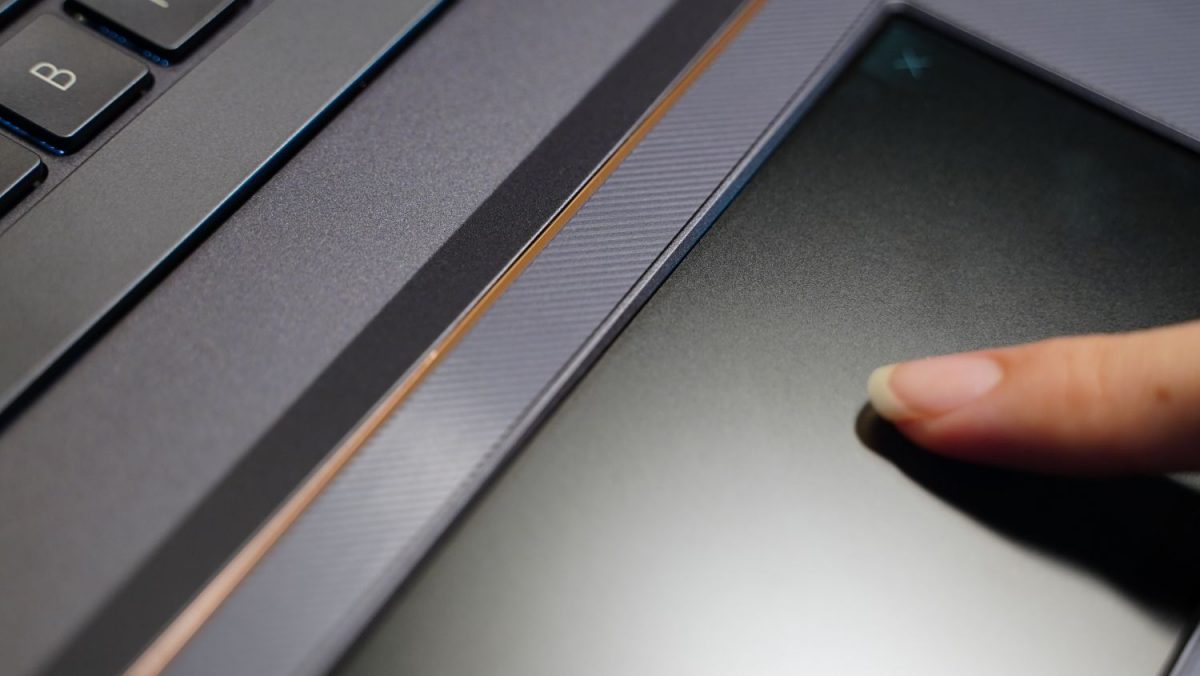 Aside from the accidental clicking, the ScreenPad functions well as a good glass touchpad and a smaller, secondary screen which you can use to display certain apps such as Folders or Spotify.
Due to the power hungry processes this machine is expected to churn out, the StudioBook Pro X has a strong thermal design to ensure the laptop does not overheat when in use. A quick look at the bottom of the laptop will show you massive grills spread over the thermal module of the laptop, as well as extra grills at the top of the keyboard, and exhausts on the back of the laptop. Indeed, these work remarkably well to keep the laptop from getting uncomfortably hot and we barely noticed it getting warm despite prolonged use.
As for I/O ports, the StudioBook Pro X comes with a comprehensive array of ports lining its sides and includes pretty much everything you might need. This includes three USB Type-A ports, two USB-C ports with Thunderbolt 3 support, an HDMI port, a LAN port, a UHS-II card reader, and a Kensington Lock. This makes it easy to hook your laptop up to a tablet for illustrations, a secondary monitor, and a mouse at the same time without needing to get an external USB hub or dongle. It also comes with a 3.5mm audio jack for you to plug in your favourite headset.
The review model we received came with the Intel Xeon E-2276M 2.8GHz processor, and the NVIDIA Quadro RTX 5000 which comes with twice the amount of memory as compared to the GeForce RTX 2080 options, and is meant to improve the performance and stability of the laptop in high-intensity situations for long periods of time. To show just how well the laptop is capable of performing, we've run a series of benchmark tests on the laptop and here are our results.
Cinebench
Geekbench
PCMark 10

Unigine Heaven Benchmark 4.0
FPS: 209.5
Score: 5277
Min FPS: 9.6
Max FPS: 384
Helping to ensure you have sufficient battery to power you through your work, ASUS has given the StudioBook Pro X a 95Wh 6-cell battery which is a fairly solid amount of battery for everyday use. We found that with simple web browsing and video streaming on the laptop's Better Battery mode and max brightness, the laptop can easily last for around 6 hours before needing to be charged again.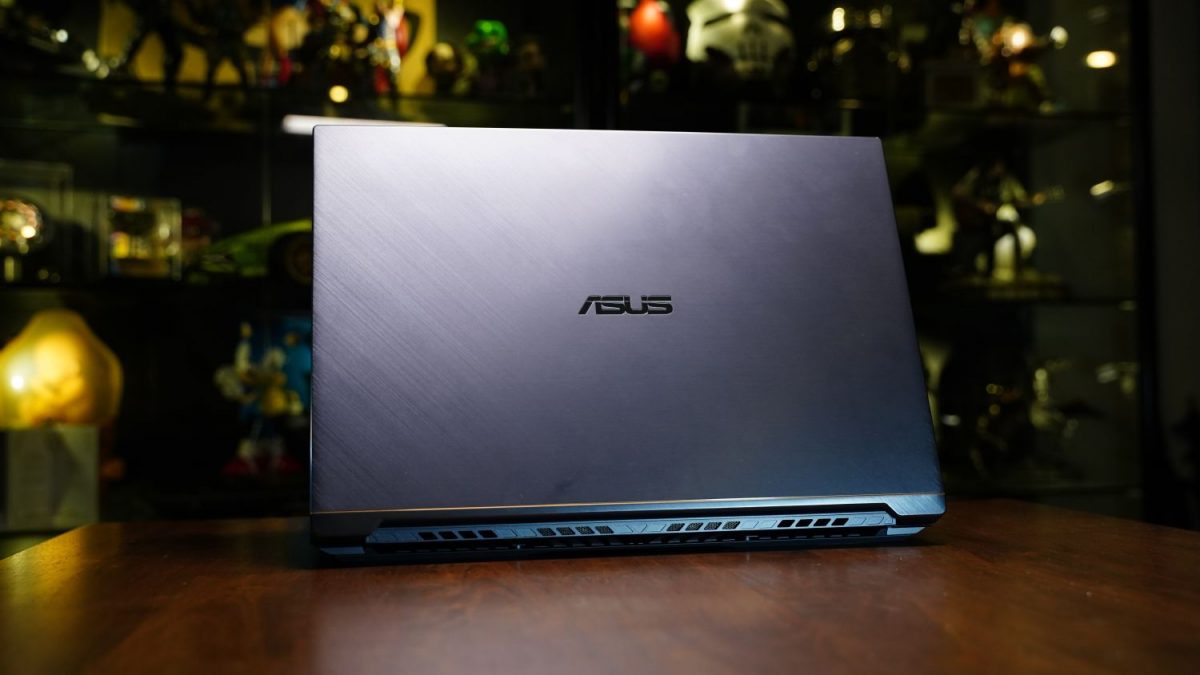 Of course, with all its top-tier specs, the StudioBook Pro X will not come cheap and at S$8,599, this is clearly a workstation designed for creative professionals. For content creators looking for a slightly cheaper alternative, there is always the ASUS ROG Zephyrus Duo 15 GX550 which is slightly more affordable at S$6,998 and comes with a secondary ScreenPad Plus for all your content creation needs
GEEK REVIEW SCORE
Summary
A great workstation for creative professionals looking for a powerful device with a larger screen surface to work on, as long as you are willing to fork out money for its high price tag.
Aesthetics -

8/10

Build Quality -

9.5/10

Performance -

9/10

Value -

7.5/10

Geek Satisfaction -

8/10