Razer usually brings a number of announcements to their CES showcases and this year's CES 2020 is no different. During their show today, Razer has made a bunch of announcements, including the reveal of their new controller for mobile gaming as well as a racing simulator concept.
Razer Kishi Mobile Gaming Controller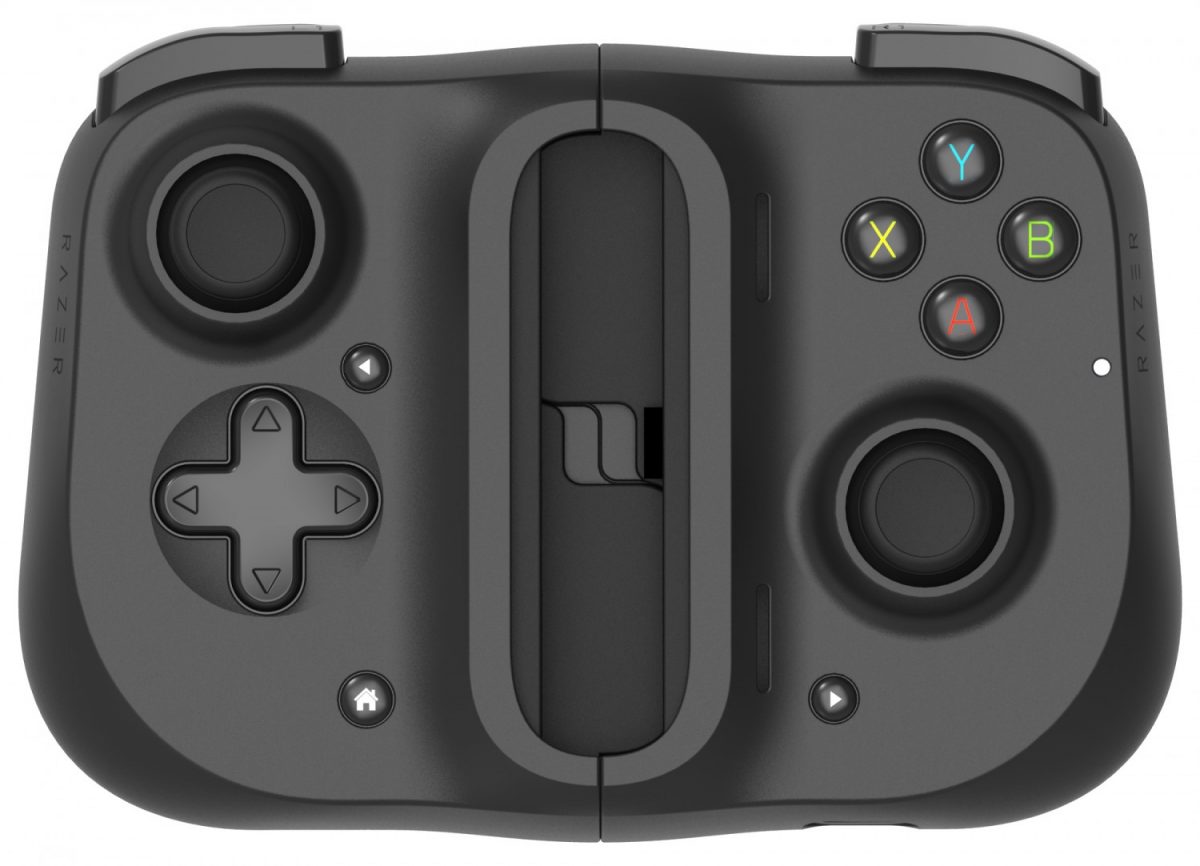 The Kishi Mobile Gaming Controller is a Razer's new universal mobile gaming controller that is made for both Android and iOS phones. It is much like last year's Junglecat controller except it solves one major problem of limited handset support. This time, the controller is compatible with other phones besides the Razer Phone. The Kishi is a two-piece controller that gives users analogue buttons and thumbsticks on both sides of their phones, resulting in a device that looks a lot like a Nintendo Switch (speaking of which, see what Alienware unleashed at CES 2020).
Sila 5G Home Router
Aside from their mobile and PC announcements, Razer is also taking a step into 5G routers with the Sila which also acts as a mobile hotspot thanks to its rechargeable batteries. It is designed to offer gamers ultra-low latency for the ideal gaming experience on both consoles and mobile devices alike. It comes with Razer's FasTrack engine which helps to monitor traffic and prioritize bandwidth for high-speed gaming and streaming. Users will also be able to set priorities manually as well, giving you the choice of setting your PC as a priority over your smart TV for example.
Razer Tomahawk Gaming Desktop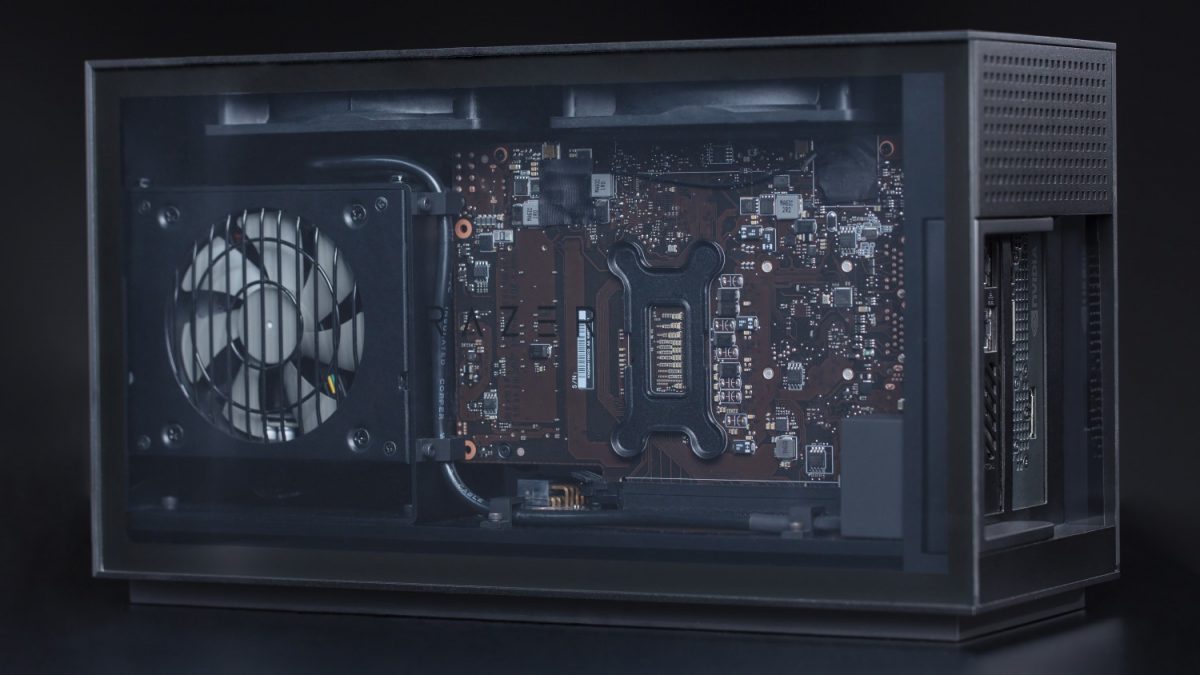 Those looking for a compact yet powerful gaming desktop system can start saving up for Razer's Tomahawk which is a modular desktop system utilising Razer's new ultra-compact Tomahawk N1 chassis. The chassis comes in all-aluminium and is flanked by tempered glass on both sides, giving you a good view of the vertically mounted GPU inside.
The Razer Tomahawk will be sold with an Intel Core i9 processor, 64GB of DDR4 RAM, and an NVIDIA GeForce RTX 2080 Super graphics card. Gamers will be able to configure both the RAM and SSD on the desktop, as well as the GPU and fan units. The gaming desktop will be available in the first half of 2020.
Razer Eracing Simulator Concept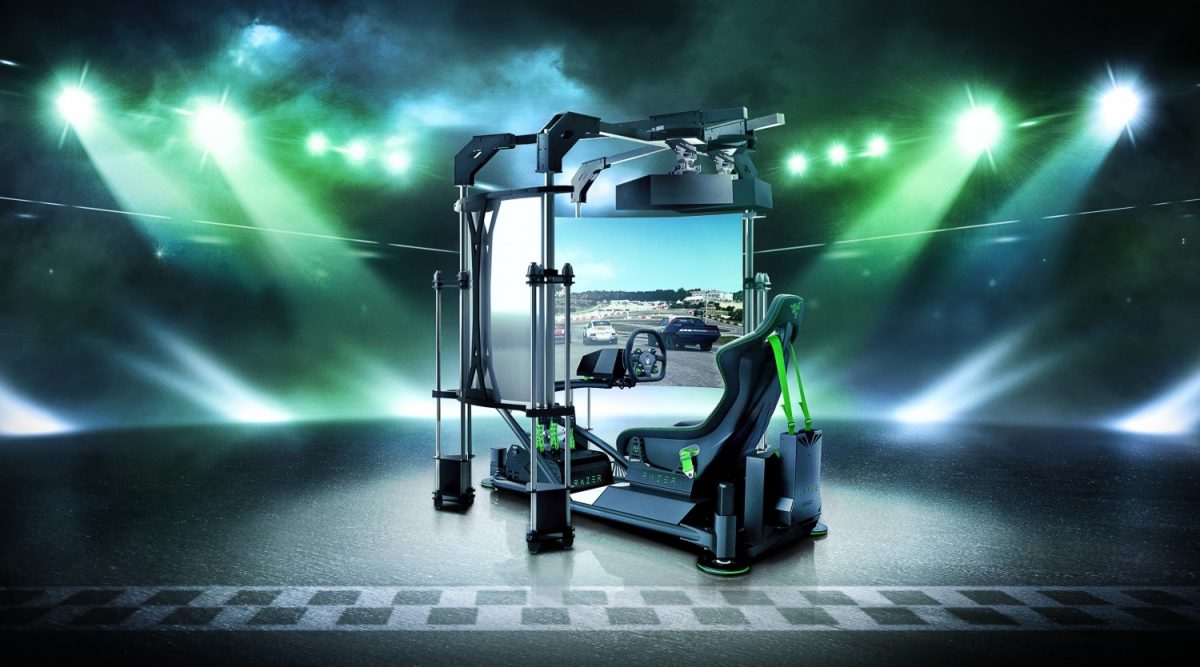 While the three items on top will be released sometime this year, this simulator will not be. Aside from the various products announced at CES 2020, Razer has also revealed their new eracing simular concept. With this Razer hopes to deliver the most immersive racing experience to date, giving gamers a preview and demo of the future of competitive eracing. We have seen various other sports shine during esports tournaments, maybe this time it is racing games' time to shine.
The concept was made in conjunction with Vesaro, Simpit, Fanatec, and Synthesis VR. The visuals for the simulation will be displayed on a 128-inch projector system with a 202-degree field of vision. The simulator will also provide full manual controls for the player and is capable of mapping terrain in-game and providing force feedback to drivers to help give gamers a more immersive gaming experience.
Though it is unlikely we will see this released for the regular consumer, Razer might be producing these for professional matches. Who knows, we might just see pro racing players competing in matches using these simulators one day.