While many are no doubt pumped to jump into the story of Son Goku in the upcoming Dragon Ball Z: Kakarot, there may yet be another way to fuel one's hunger for the beloved anime franchise.
The folks at Kids Logic Co. have launched Dragon Ball Z – Smash Battle: The Miniatures Game on Kickstarter for those who want to live out the epic fights in DBZ at the table.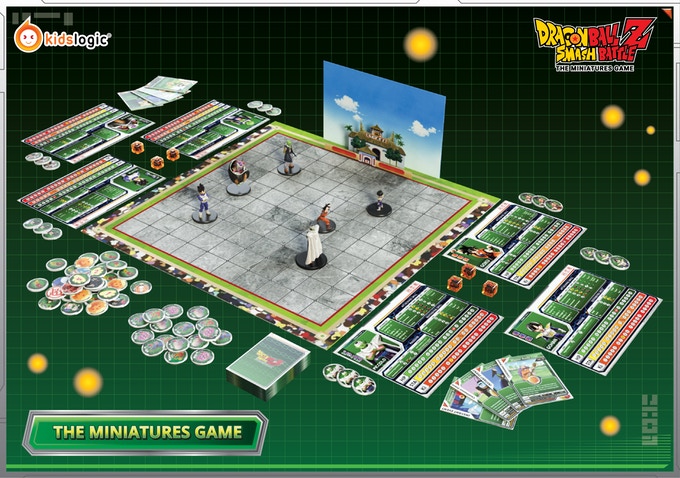 This 2 to 4-player board game, in essence, is a fighting game in tabletop format, where you'll be able to form teams of the various DBZ characters and duke it out, arena-style, on the board provided.
The main draw of this board game is, without a doubt, the miniatures. The Hong Kong-based company received the licensing blessings from Toei Animation to feature the likenesses of the iconic characters in fully-painted miniature form. Yes, you heard right – they're fully painted, so you can literally pick the game up and start playing!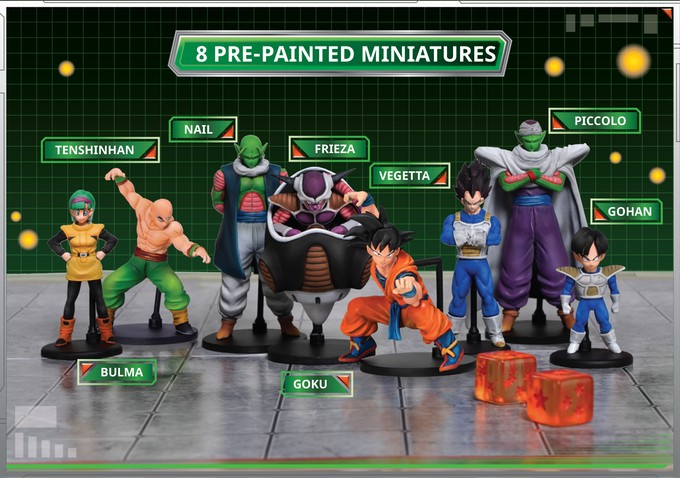 Currently, there only 8 miniatures in the base game, including Goku, Gohan, Vegeta, Piccolo, Bulma, Nail, Tenshinhan and Frieza (First Form). Unlockable stretch goals and an expansion set will include the likes of Super Saiyan Goku, Frieza Final Form and Krillin (no Yamcha sadly, but we jest).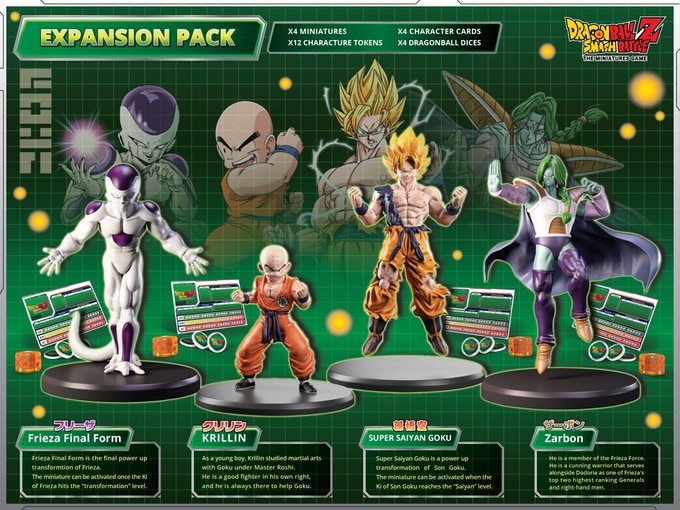 Gameplay is broken up into four phases: Event, Initial, Action and Refresh. Basically, you'll draw an event card from the show and receive different effects based on the card drawn, select fighters and let them slog it out on the board by moving and performing melee or ranged attacks, and resetting the board afterwards.
It's designed to be a really streamlined gameplay experience, and it is even more so with the AR Scouter companion app (if it's unlocked as a stretch goal), which determines which fighters get to attack first and so on.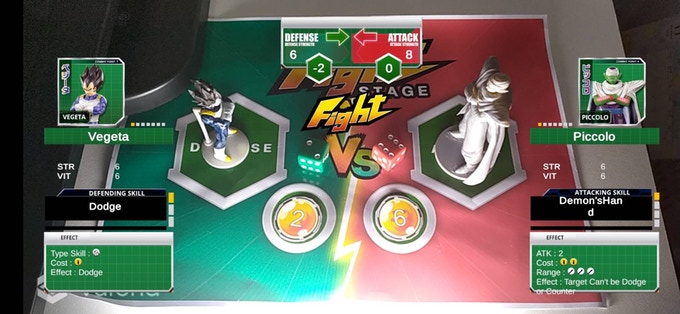 The Kickstarter campaign Dragon Ball Z- Smash Battle: The Miniatures Game is currently ongoing, and will end on February 4, 2020. Prices for each Pledge level include:
The Basic Set (US$79 / S$108), which includes just the base game,
The Core Set (US$139 / S$191), which includes the above, as well as all unlocked stretch goals, the AR Scouter app, and a Kickstarter-exclusive Raditz miniature, dice and card,
And the Power-Up Set (US$189 / S$257), which includes all of the above, as well as the Expansion Pack.
---

Drop a Facebook comment below!