Apple's Animoji saw enthusiastic users having their facial expressions mapped and transformed into adorable animated characters. From a grinning lion to a pouting cat, the selection pool expanded beyond the default choices to include customised additions too.
At Worldwide Developers Conference (WWDC) 2018, it was announced that Animoji will be welcome yet another new member. Known as Memoji, it uses the same front-facing TrueDepth camera on the iPhone X that analyses facial expressions and mirror them in the Messages app, with winks and tongue detection soon becoming part of its inventory. It's planned for release on the upcoming iOS 12 – set to arrive in the later part of the year – after which the aforementioned features will be available for every Animoji as well.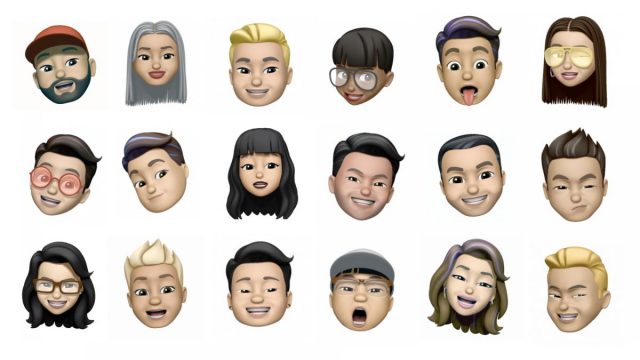 Described as one of the more outstanding features among the wave of other updates, it's perhaps not unexpected for the team to introduce yet another unique element to it. Closer to home, 18 Singaporean and Singapore-based personalities have been included to the Memoji inventory, all in the spirit of the nation's 53rd birthday.
Singapore Pledge Done In Apple's Memoji

With the help of 18 Singaporean and Singapore-based personalities, Apple created a video of them reciting the Singapore Pledge. Do their faces match their voices?Find out who's who here: https://geekcu.lt/2MhmmKw

Posted by Geek Culture on Thursday, August 2, 2018
---
This not only comes as a timely move but an extremely apt one as well, for it's always important to recognise the local talents who have brought pride and honour to our shores. Now, impress us by putting your Singaporean knowledge to use for identifying who's who in the photo above – happy guessing!
Just kidding. Here's the cheat sheet –
Top: Kevin Lester (LionCityBoy), Tabitha Nauser, Justin Ang (The Muttons), Anita Kapoor, Joakim Gomez, Sonia Chew
Middle: Sezairi, Kim Huat (a.k.a Mr Brown), Rosalynn Lee, Fandi Ahmad, Benjamin Lee (Mr Miyagi), Allan Wu
Bottom: Yip Pin Xiu (Paralympian), Vernon Anthonisz (The Muttons), Theresa Goh (Paralympian), Chai Yee Wei (award-winning filmmaker), Yasminne Cheng, Hirzi Zulkifli
Si Jia is a casual geek at heart – or as casual as someone with Sephiroth's theme on her Spotify playlist can get. A fan of movies, games, and Japanese culture, Si Jia's greatest weakness is the Steam Summer Sale. Or any Steam sale, really.
---

Drop a Facebook comment below!

---