The realm of customer to customer transaction platforms have changed much through the years. From forums to eBay, to Singapore's very own Carousell platform, clearing out the home has never been easier.
Even if it has not happened to us, it's highly likely that we would have heard of 'Carouhell' cases where a buyer or seller gets scammed of their money. It is certainly frustrating and none of us wants to experience it. This is why Carousell has partnered up with Government Technology Agency (GovTech) to enable the verification of user profiles MyInfo, giving an added layer of security for its users.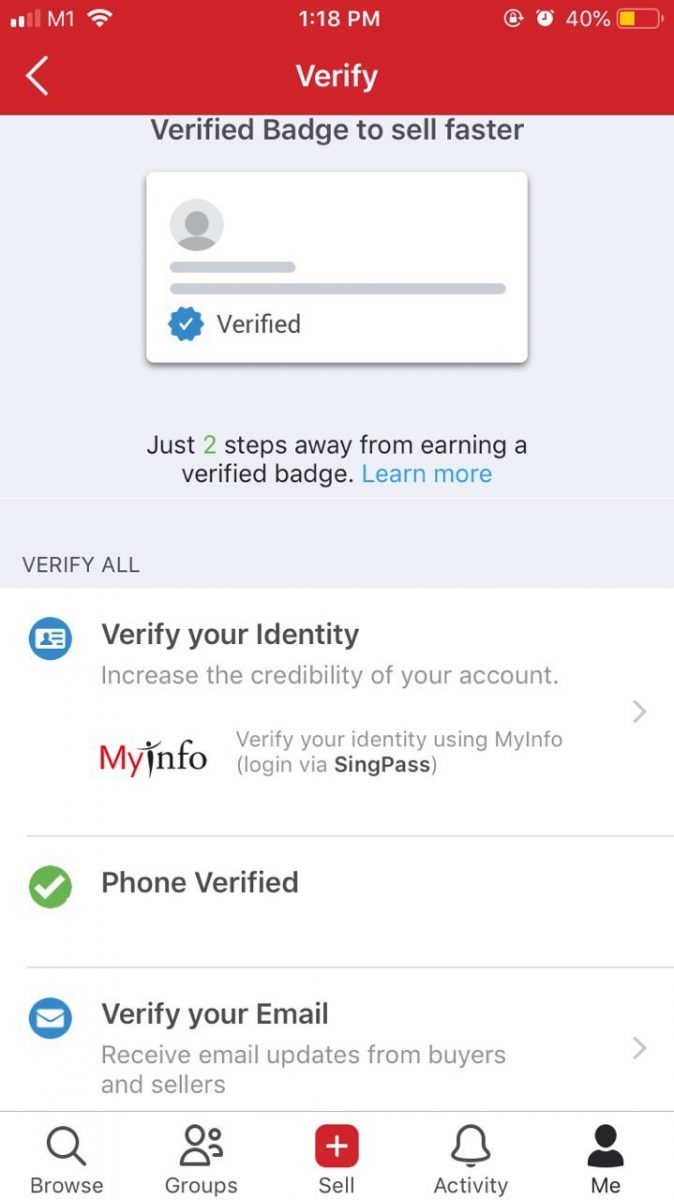 Carousell launched the MyInfo verification service in late June, and is the first marketplace platform in Singapore to do so. With the new system, users will be able to perform deals with greater confidence on the platform. Of course, this extra verification step is entirely optional but Carousell's Vice President of Operations Su Lin Tan has mentioned that the company is planning to implement features such as filters in the future to help buyers easily find trusted sellers.
Once the filter feature has been implemented, buyers will still be able to easily differentiate verified sellers from those who have yet to verify their account with MyInfo, using their SingPass information. Carousell users who choose to verify their profile with their MyInfo data will receive a verified badge on their profile.

Through this extra verification step using MyInfo, Carousell hopes to reduce the chances for fraud happening on their marketplace. Other methods to help reduce the chances of fraud include their Rating and Feedback system.
When asked why they have not chosen to make the verification mandatory to all users, Tan states that, "I think at the end of the day, what we want to do is be an inclusive marketplace. So [the new verification step] being mandatory will perhaps threaten that inclusivity. We still want to give the choice to both buyer and seller not to have to do this, because not everybody is super comfortable having their details shared at this juncture."
Prior to their partnership with GovTech, Carousell had users verify their account using their email or social media account. Just last year, Carousell stepped up their game and made sure every account was verified with a working mobile number. Not one to rest on their laurels, they continued looking for ways to improve the security and user experience for those on their platform, which ultimately led to their partnership with GovTech.
"Ensuring that our users can buy and sell with peace of mind is one of our top priorities. We are grateful to have the support of GovTech in rolling out this feature to enhance the level accountability," Tan adds. "Fraud and scams are an industry-wide challenge, and creating a layer of accountability and trust is one step in addressing the issue."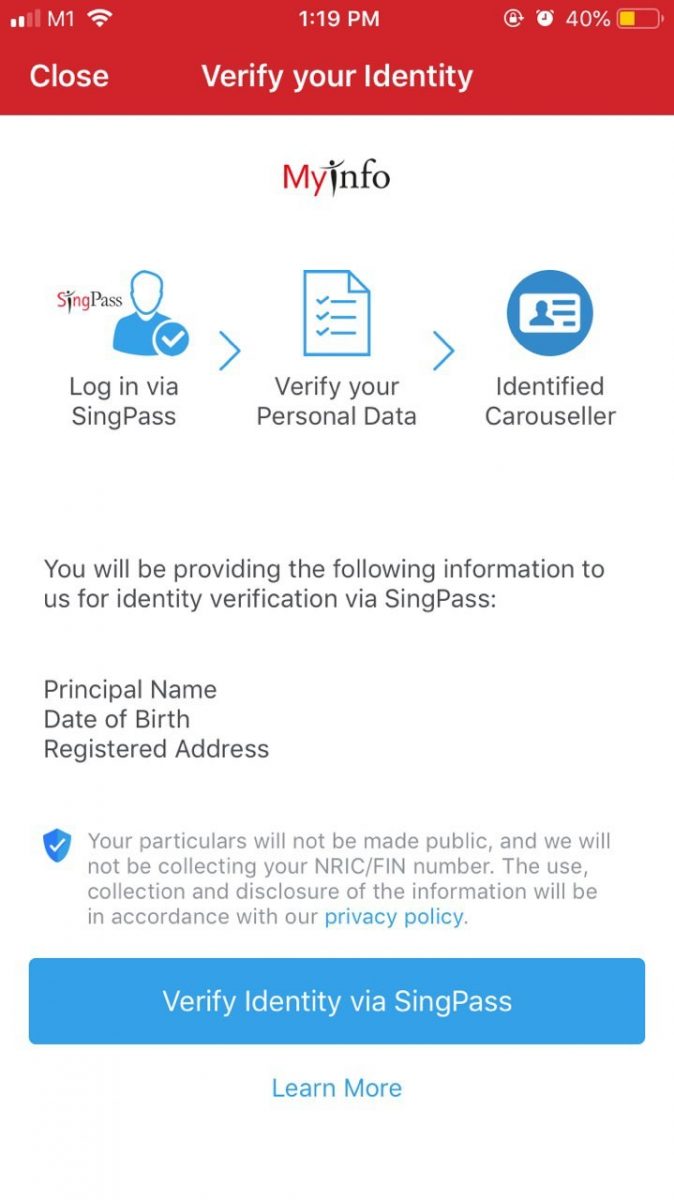 For now, the new MyInfo verification is only available for those with a SingPass account. However, GovTech has mentioned that sometime in the future, users with a FIN number will also be able to use this feature.
It remains to be seen how successful this new method will be in reducing the number of fraudulent cases on Carousell, as well as the impact it will have on users who chooses not to verify their account using MyInfo. For now, Carousell maintains that it is focused on bringing a greater level of trust and convenience to the lives of its consumers.

---

Drop a Facebook comment below!