The Care Bears Countdown has officially started. The classic 1985 animated series is getting a good old reboot, and some fan-favourite characters will be getting a whole new makeover with the all-new series Care Bears: Unlock the Magic.
Just don't expect modern visuals. Think ThunderCats and She-Ra. Ahem.
---
According to Deadline, Care Bears: Unlock the Magic aims to introduce the Care Bears to a whole new generation, and will be available on the streaming site Boomerang in February. It will have 48 11-minute episodes, two 22-minute specials, and 20 shorts that will "have a special comedic focus on individual bears".
A trailer has also been released, giving fans a look at what the rebooted Care Bears will look like. The trailer is narrated by none other than Bedtime Bear, and has him introducing all the other bears, as well as a little backstory on what has been happening in Care-a-lot to help set the scene.
His commentary is occasionally interrupted by the evil Bluster, who we know nothing about other than the fact that he is the leader of the 'bad crowd' and is also incredibly old. After all, he was around when the agreement with the Elder Bears where made.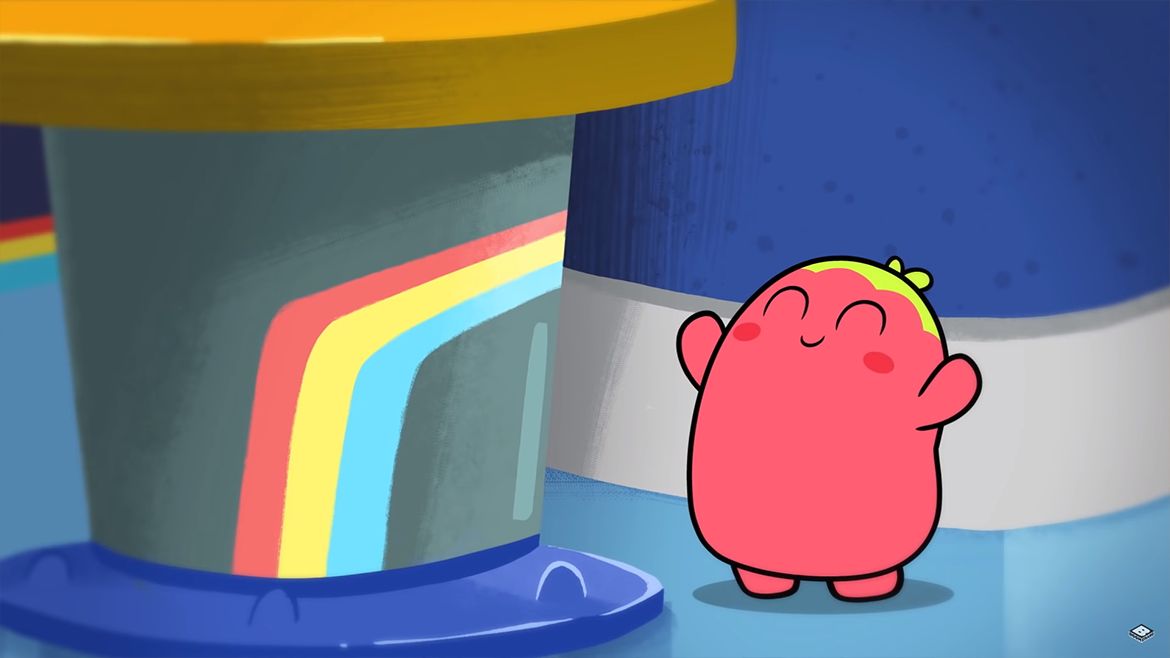 The new series also introduces us to Dibble, an adorable little being shaped like a gumdrop who is the team's newest pet and companion. We might not have known Dibble for long, but we can already empathise with Brooklyn 99's Rosa Diaz's and her protectiveness over her dog Arlo. Beginning this month, Boomerang will be revealing the new looks of their characters on their social media channels. They will also be showcasing select Care Bears: Unlock the Magic episodes for a limited time following the premiere which is yet to be announced.