Photography can be quite the expensive hobby for non-professionals, so Canon is looking to shake things up with more affordable options. The EOS R7 and R10 are the latest addition to its line of mirrorless EOS R systems, complete with a couple of new features in store — starting from APS-C image sensors.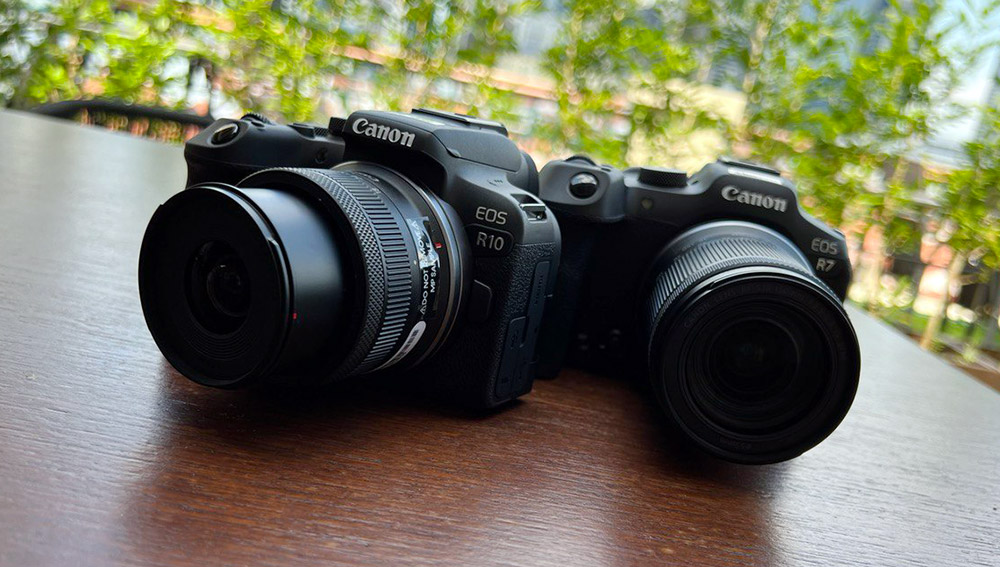 Unlike the rest of the EOS R series, the newly-launched pair come equipped with these smaller sensors, which offer a smaller form factor. They won't be able to gather as much light as their full-frame counterparts, but the trade-off shouldn't be an issue for those who prefer lightweight builds.
More importantly, both cameras boast noteworthy specs, such as 15 fps mechanical shutter speeds, 4K video at up to 60 fps, and Canon's very own Dual Pixel autofocus, at a reasonable price point. They are also, in an unofficial way, successors to some of the brand's classic DSLRs. Where the R7 sits between the EOS 7D Mark II and mid-range ESO 90D, the R10 appears to take after the EOS 80D or Rebel SL3.
Canon EOS R7 vs R10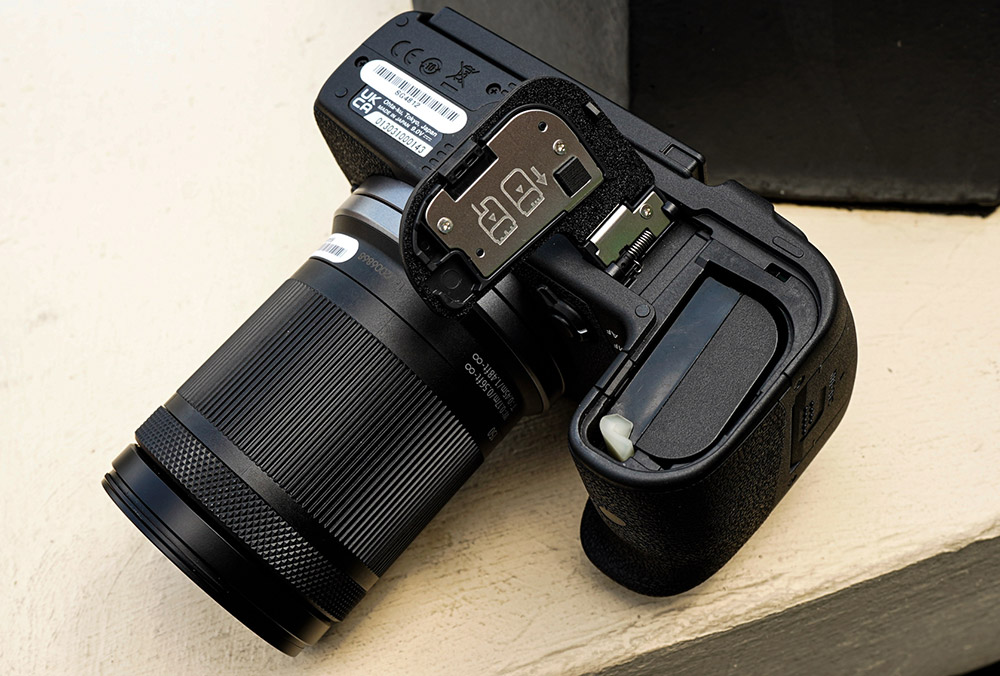 The 32.5-megapixel EOS R7 is the higher-end option, and has been designed for sports and wildlife shooters. Weighing in at 612 grams, it features In-Body Image Stabilisation, weather-sealing, dual UHS-II card slots, uncropped 4K/60 fps video (or 1080p at up to 120 fps), and a headphone jack to go along with its microphone input. This is on top of the capabilities offered by the 24-megapixel R10, including improved autofocus powers and high continuous shooting speeds.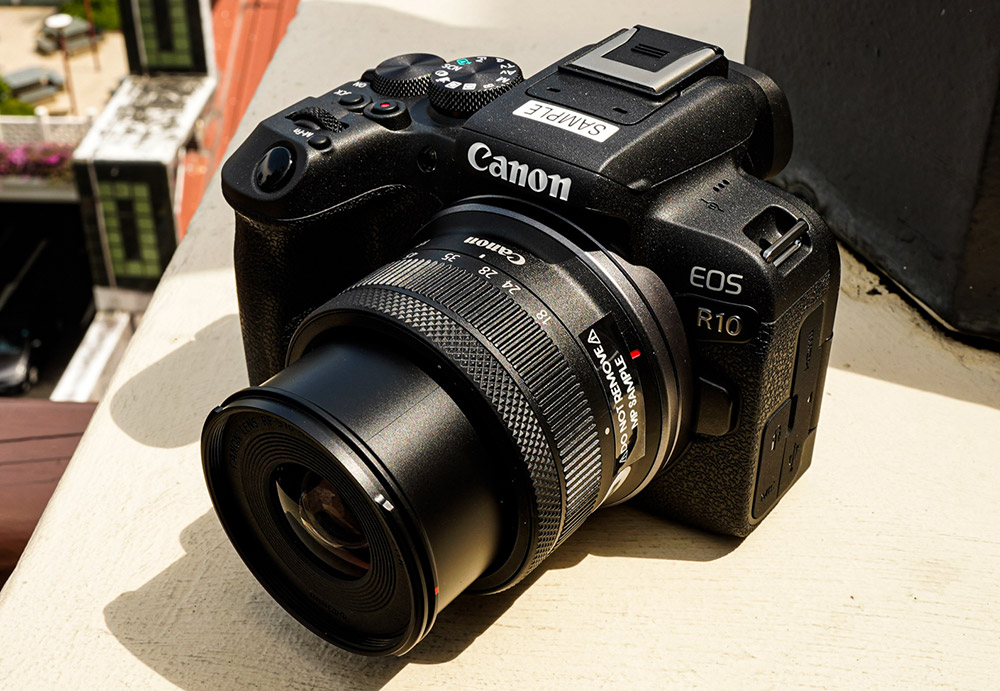 Indeed, both cameras will sport Dual Pixel CMOS AF II, the same autofocus system seen on pricier models like the EOS R5 and R6 that can even detect heads when faces and eyes are not visible in the frame. For shooting speeds, users can expect a maximum of 15 fps on the EOS R7 and R10, which makes it easier to capture fast-moving subjects — a particularly impressive feat for the entry-level R10. The R10 is capable of 4K video recording at 60 fps as well, but the footage will be cropped.
Canon's First RF-S Lenses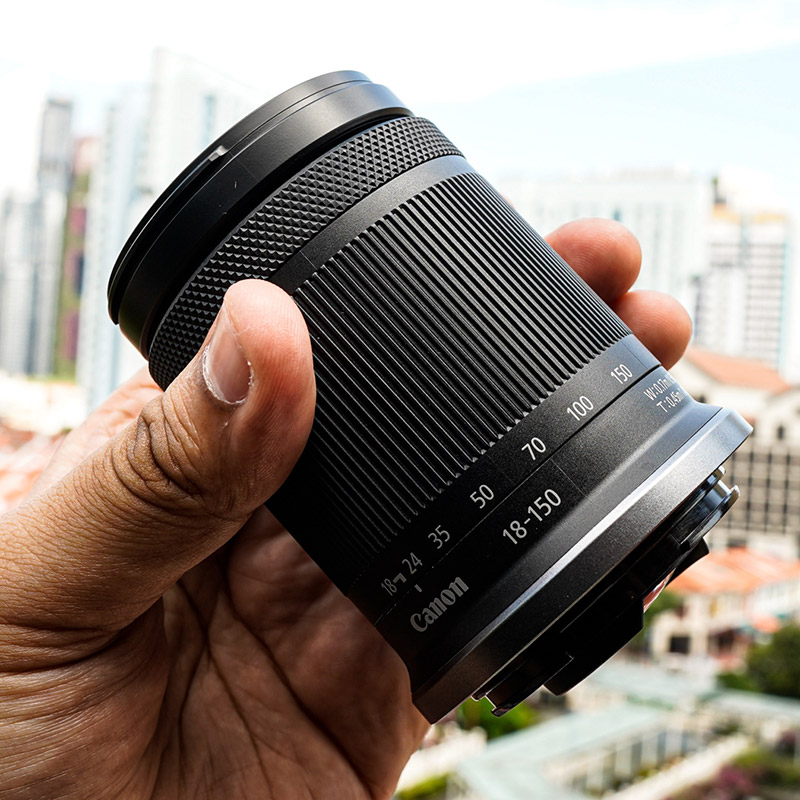 Debuting alongside the EOS R7 and R10 are Canon's first RF-S lenses: the RF-S18-45mm f/4.5-6.3 IS STM and RF-S18-150mm f/3.5-6.3 IS STM, which are specially designed for the cameras. The former is a standard zoom lens with a focal length of 29 to 72mm in full-frame equivalent terms, offering a wide-angle to a medium telephoto range. It measures approximately 44.3m long, and tips the scales at 130g.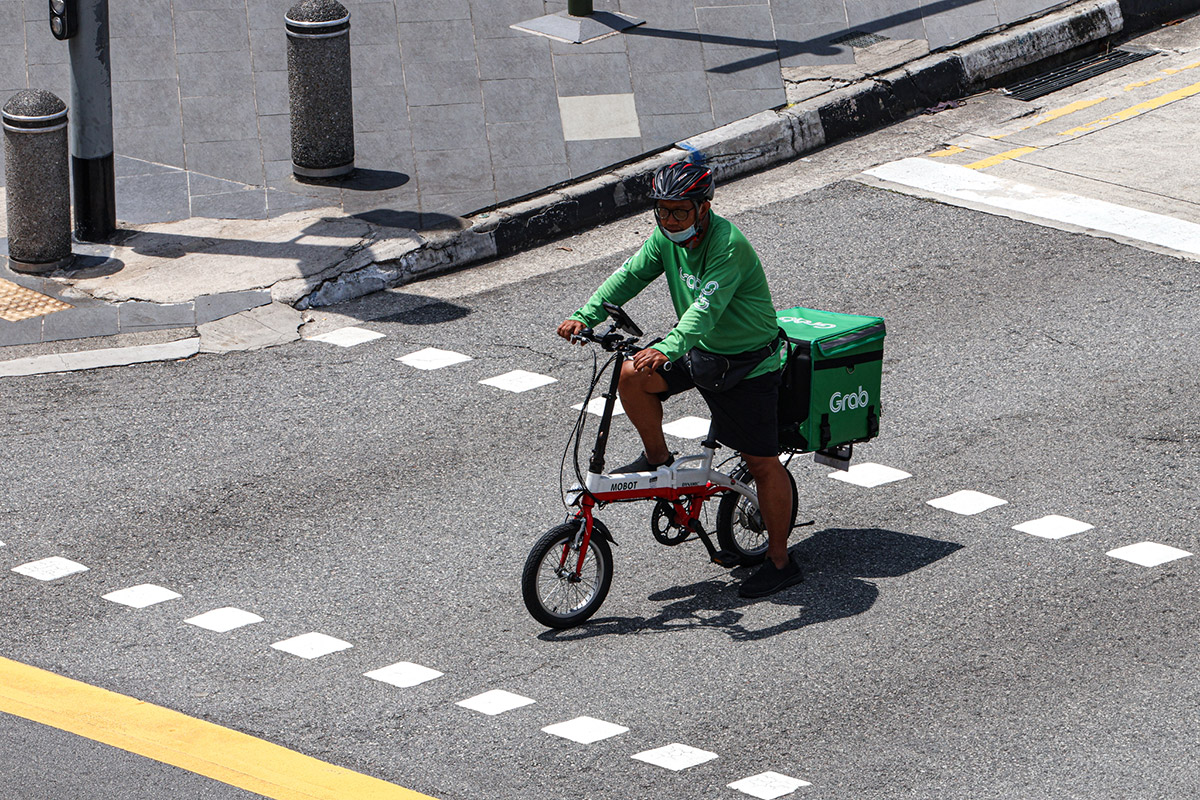 In comparison, the latter serves as a superzoom lens that covers a larger focal length range of 29 to 240mm in full-frame equivalent terms. The extra reach makes it suitable to capture distant scenery, casual sports, and wildlife, in addition to day-to-day moments. The RF-S18-150mm f/3.5-6.3 IS STM is about 84.5mm long, and weighs around 310g.
Apart from these RF-S lenses, the R7 and R10 can also take RF lenses designed for full-frame models, allowing users to finally use them interchangeably. Similarly, the RF-S lenses can be mounted directly onto full-frame EOS R system cameras, which will automatically enable the 1.6x crop mode.
---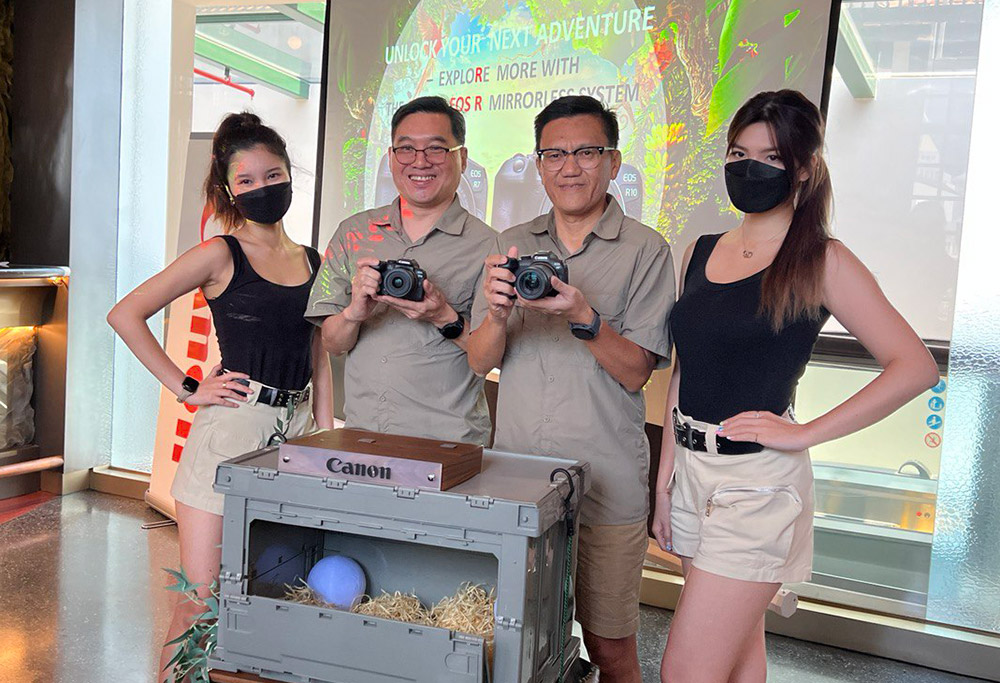 The Canon EOS R7 and R10 will be available from late June at a retail price of S$2,049 and S$1,309 respectively (body only). Both the RF-S18-45mm f/4.5-6.3 IS (S$479) and F-S18-150mm f/3.5-6.3 IS STM (S$779) are launching in late June as well, alongside the EOS R7 with RF-S18-150mm f/3.5-6.3 IS STM (S$2,649).
Meanwhile, the EOS R10 with RF-S18-150mm f/3.5-6.3 IS STM and EOS R10 with RF-S18-45mm f/4.5-6.3 IS STM is set to arrive in late July. Those will retail at S$1,909 and S$1,469 respectively.