For all intents and purposes, Natasha "Black Widow" Romanoff went out with a big bang in Avengers: Endgame, and director Cate Shortland isn't looking to top that with her Marvel Cinematic Universe debut, Black Widow.
With the events of the movie taking place before the events of Avengers: Infinity War, the Australian film and television writer and director is opting for a more personal story that for some reason, hasn't been told since the character's debut in 2010's Iron Man 2.
"I wanted it (Black Widow) to be fun and have this incredible fairground ride. We just wanted it to be raw so it was always like putting her (Natasha) at the centre of it but making sure that we didn't let the trauma of her past drag it down, that rather we came up to answer it," said Shortland during a press conference when asked about her approach to the film.
While Scarlett Johansson's turn as the Russian assassin turned superspy easily earned the hearts of fans, little was known about her character. Aside from her ability to flirt and manipulate the men around her, her many ways of flicking back her hair between fights, the only founding member of the Avengers to don a suit so tight and revealing that few directors knew what to do with her, except maybe romance The Hulk.
But she's not alone in her first and likely only solo outing, as Marvel is building the future, by forging a brand new path for future heroines with the addition of Florence Pugh as Yelena Belova, and Rachel Weisz as Melina Vostokoff, both of who were part of Russian Red Room programme and former Black Widows in the programme. 
And Cate's remit was clear – focus on badass women for their characteristics, their worth, and the stories they can tell, not just their appearances. Which is why Shortland chose to discuss Natasha's trauma and growth as well as encourage her female lead stars to explore their character beyond the script they were provided.
Noted Marvel head Kevin Fegie, "We very specifically knew that there was a large period of her life that we didn't know about. Not just her childhood, but this period of time between Civil War and Infinity War. That period was able to discover more about her past and more about her present."
For those unaware, Black Widow made a major sacrifice to save humanity in Avengers: Endgame. It was a heartbreaking moment for fans who didn't expect to see the character meet her demise, and Black Widow explores how Natasha was able to make that decision for herself.
"We shot Infinity War and then Endgame back to back. We already knew the end game for Natasha and we wanted to make sure that that was a choice she made actively. We had to work backwards so that she could get to a place where that was possible," said Scarlett Johansson of her character. "We knew that in this film she had to evolve into a place where she was moving forward in her life and had resolved the trauma from her past."
Whilst Black Widow places heavy emphasis on Natasha's past and trauma, it does so with humour and action seamlessly. One way the film does this is through the relationship between Yelena and Natasha.
"Well I think from the get-go, in the script it was very obvious that they have this connection and they have this relationship. And ultimately despite, you know, her skillset she is that wonderfully, annoying young assistant that says all the right things in all the wrong times," said Pugh of her character Yelena.
"There was no greater way than to just break the ice than really wrestling Scarlett Johansson to the floor, like trying to choke each other. It was great that it was done. We got to know each other and we became friends."
Hearing that Johansson couldn't help but laugh along, "If you will, sure. Why not? I mean it definitely was an ice breaker."
"With the characters, it's such an emotional fight. It's just two people expressing their frustration and their power struggle and their genuine surprise and also affection for one another. It's like two lion cubs just going at it," shared Johansson. "It was a very unique way to bond with another actor, it felt like a very safe way to do it somehow."
One of the biggest running jokes in the film is Natasha's signature fighting pose and landing, which she nails elegantly. Developed as a unique pose for the character, Yelena jabs at the pose is one of the many ways Marvel attempts to desexualise one of the most sexualised characters in the MCU.
With that came the fortifying of other badass women joining the MCU too. Pugh has expressed how she wanted her portrayal of Florence to be different from Natasha through the use of clothing choices and highlighting Yelena's oddities and personality. But for newcomer Rachel Weisz on the other hand, it was the focus on female characters and showcasing the complexities of being a woman that allowed the movie to take a different direction.
"I love stories about women, directed by women. I love playing opposite women. It was wonderful to tell a story with three complicated, strong women. I just thought she (Melina) was a really unusual character. I loved her relationship with her pigs and I liked that she has absolutely no sense of humor, like none," said Weisz.
"People are just many, many, many things and what the writers got onto the page and what Cate Shortland directed was just highly complex people that are very contradictory. We're – all three of us (Melina, Natasha and Yelena) – are elite Black Widows but there's more to them than just that."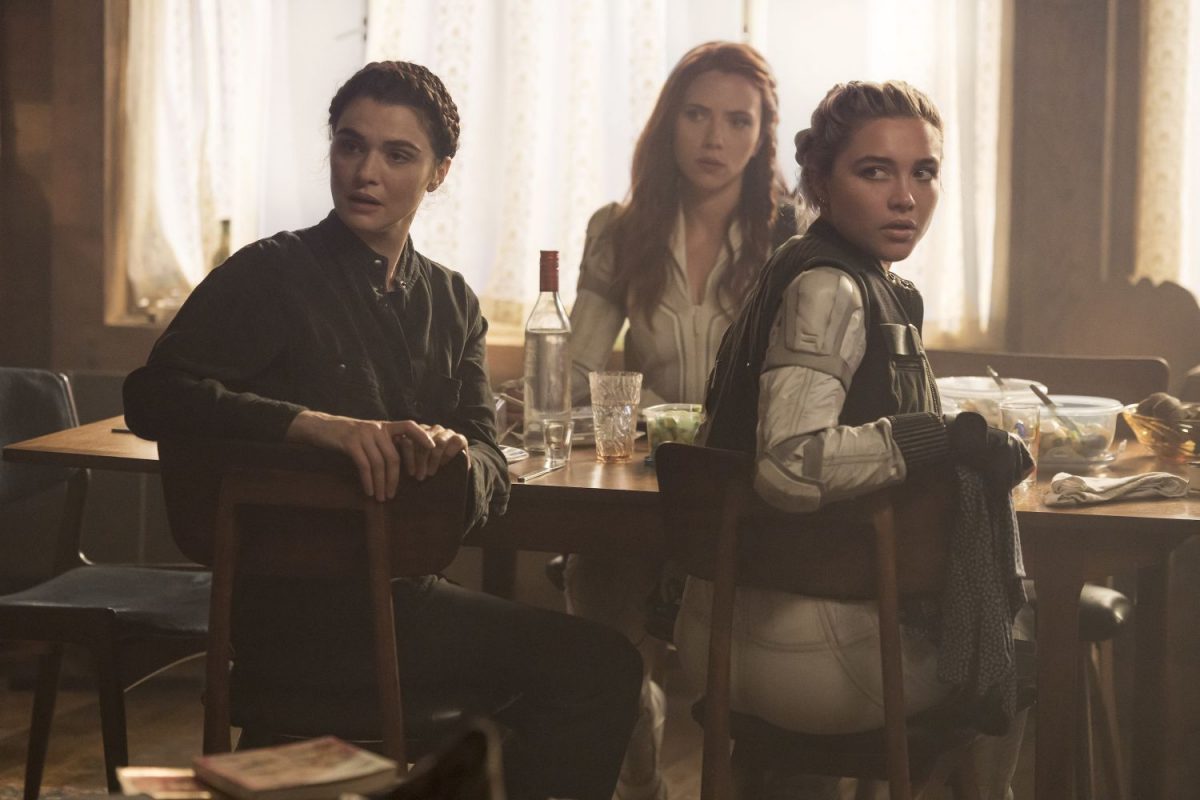 Getting to that point was no easy feat but with the right people on the team, Shortland received the wonderful support she needed to make her vision into reality.
"Kevin sort of gave me advice very early on, which helped me because I'm quite a shy person but you have to get used to being in these big groups. I think what was beautiful about it and I learned a lot, was leaning on people and being open and trusting and when you come into Marvel, you think it's gonna be like this big studio, but actually it was just really excited, decent people that wanted to make a good movie with me," shared Shortland.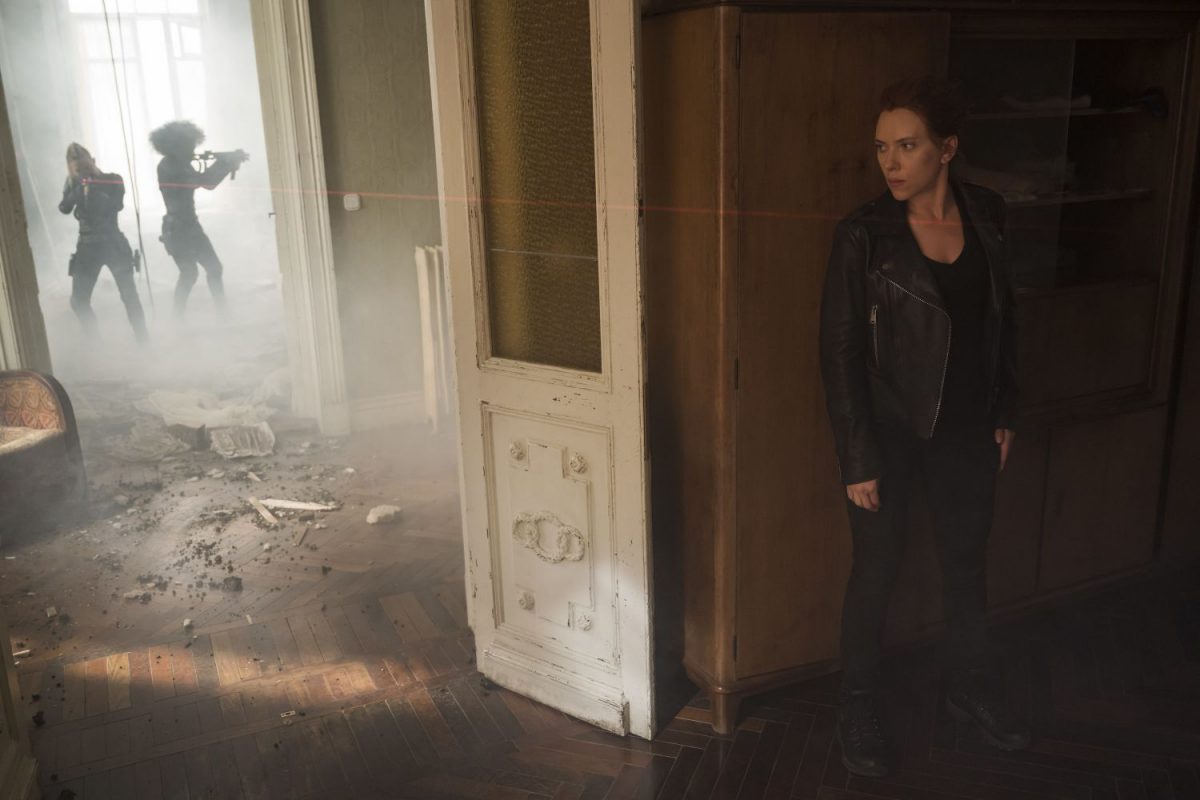 And can she cook up a scene, especially with the prison break sequence that didn't start off quite so massive.
"That was the beautiful part, that there's so much collaboration. Like the Gulag started off as three guys in a yard. Remember Kevin? And it ended up with a force of nature and 500 extras. I loved that, I loved the experience."
Black Widow finally hits theatres on cinemas 8 July with sneaks on 7 July, or order it on Disney+ with Premier Access on 9 July.