Apple's latest smartphone range, the iPhone 15, have proven to be massive hits, culminating in long lines in stores, and extended delivery times for online order. Naturally, the iPhone 15 and iPhone 15 Plus are proving to be great performers, but it's the iPhone 15 Pro and Pro Max that are a cut above the rest, offering top-of-the-line features and performance. And with the iPhone 15 range tapping on the universally adopted USB-C connectors, Apple enthusiasts are entering a new era of connectivity and functionality with just one cable change.
Notably, the iPhone 15 Pro and iPhone 15 Pro Max support lightning-fast USB 3.2 Gen 2 data transfer speeds of up to 10 Gbit per second. This means that you can transfer large files swiftly, about 20 times faster than what you can get with USB 2.0 on the standard iPhone 15.
However, the slight catch is that the USB-C cables that come bundled with all iPhone 15 models only support USB 2.0 speeds. In order to maximise your iPhone experience, you'll need the right accessories.
What about charging speeds? The Pro range can tap on fast charging of up to 28W, ahead of the 20W of the entry-level models, so if you want to tap on fast transfer speeds and fast charging, you'll need to search carefully.
Here's a roundup of the best USB-C cables to help you make the most out of your iPhone 15 Pro and iPhone 15 Pro Max.
---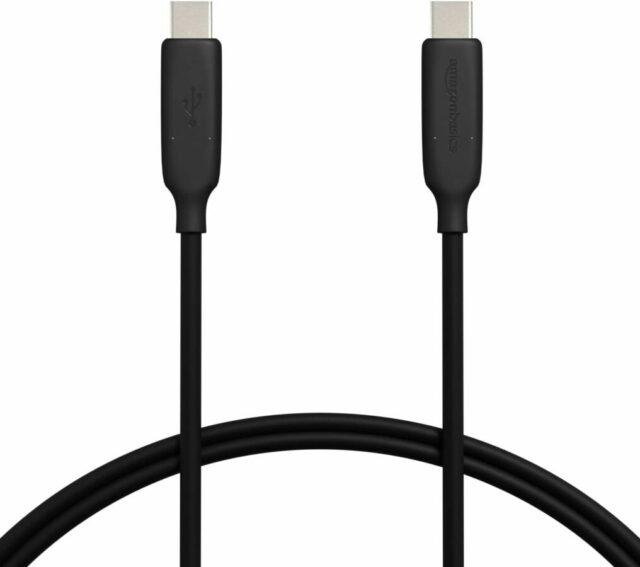 The Amazon Basics line of products are affordable alternatives to bigger brands, so, if you're looking for a sturdy USB-C cable for the iPhone 15 Pro and iPhone 15 Pro Max that won't break the bank, their USB-C 3.1 Gen 2 Cable has got you covered. At US$17.99, this 0.9-metre-long cable is designed to work with any device that uses a USB-C port and supports fast charging up to 60W (20V/3A) and data transfer speeds up to 10Gbps. The catch is that it's only sold in the US store, and not the local Singapore platform.
---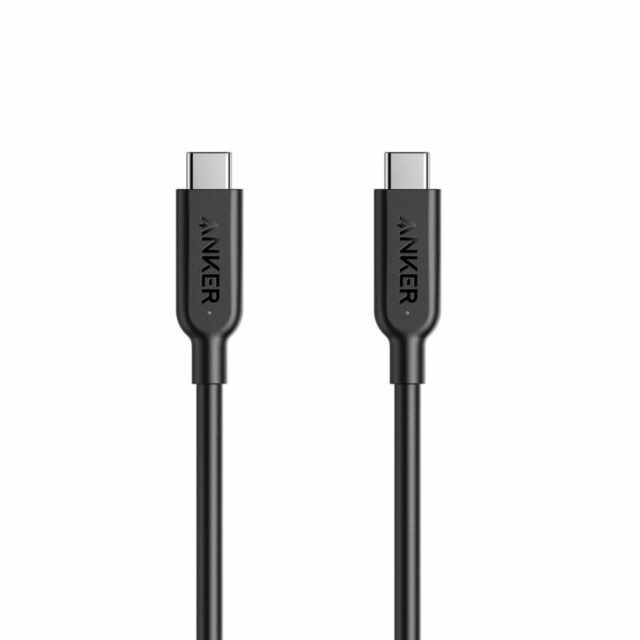 When it comes to cables and charging devices, Anker is one of the best in the business. With support for SuperSpeed data transmission as well as audio and 4K video signal, the Anker Powerline II USB-C to USB-C 3.1 Gen 2 Cable can purportedly send or receive an HD movie in as little as 2.5 seconds. Additionally, it utilises an E-marker chip to safely deliver up to 100W (5A) of power to USB-C devices. The best part? It comes with a lifetime warranty, so you can be certain that it's a cable for life.
---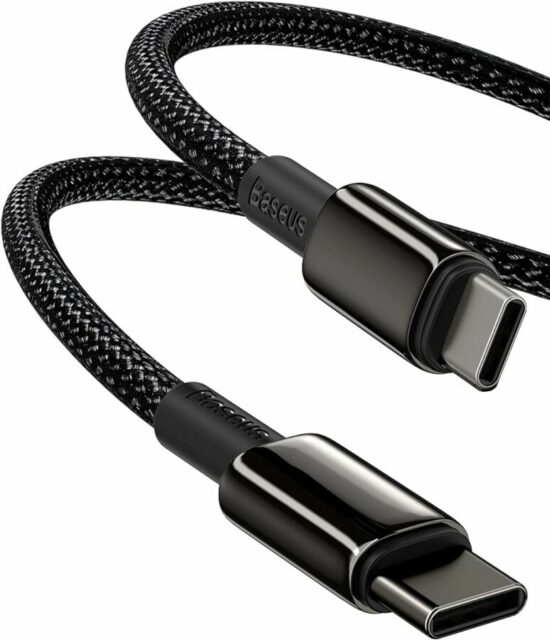 Experience unmatched durability with the Baseus 100W PD 5A QC 4.0 Fast Charging USB-C to USB-C Cable. Its nylon braiding ensures it can handle the toughest situations — bend it, toss it, even accidentally sit on it; this cable remains virtually indestructible. Of course, it offers blazing-fast 10Gbps data transfers to elevate your data transfer game. In addition, it comes in three lengths — one metre, two metres, and three metres — to provide charging freedom without fear of accidental power adapter yanks. At US12.99, it's a good deal, however this cable is only sold in the US store at the moment and not the local Singapore platform.
---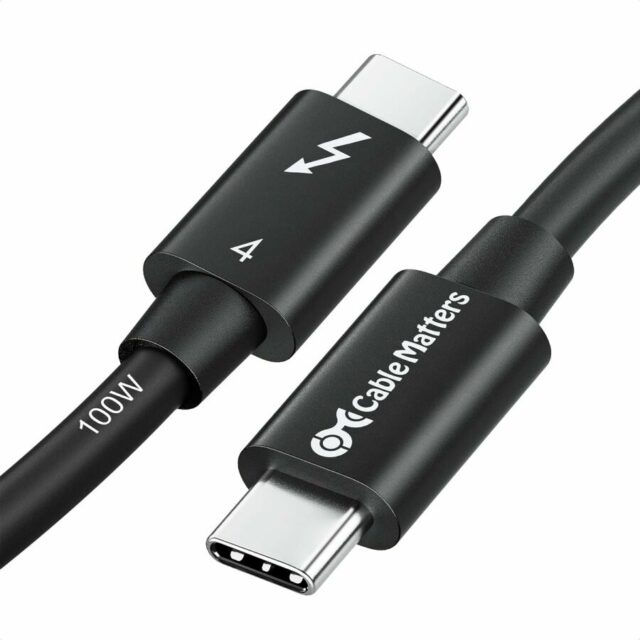 The Cable Matters Thunderbolt 4 USB-C Cable is an ideal companion for swiftly moving data to and from your iPhone 15 Pro or Pro Max. Impressively, this cable boasts DisplayPort Alt Mode compatibility, allowing you to harness video output capabilities up to 4K/120Hz or even a staggering 8K/30Hz. It also offers reliable 40Gbps data transfer with Power Delivery 3.0 100W charging support. While it surpasses the iPhone's native output, this versatile cable extends its utility to a variety of devices like the iPad Pro or USB-C powered portable monitors. Additionally, it plays nicely with Thunderbolt 3 technology. Embracing HDR output support, this cable harmoniously complements the high-end specs of your iPhone 15 Pro or Pro Max. It's available in 0.8 metres, but those seeking a longer cable can look towards its one-metre and two-metre variants.
---
For avid iPhone gamers seeking uninterrupted gameplay during charging, look no further than the Fasgear 100W USB-C Cable. Its 90-degree L-shaped design ensures the cable runs seamlessly parallel to your iPhone's frame, offering the utmost comfort during marathon gaming sessions. Crafted with durable braiding, this cable not only enhances longevity with 100W charging, but also facilitates swift file transfers at speeds of up to 10Gbps. Available in versatile one-metre, 1.8-metre, and three-metre lengths, it's the ultimate companion for immersive gaming on your iPhone.
---
When it comes to the NIMASO USB-C Cable, it's not just about the impressive 10Gbps data transfer speeds or 100W fast charging capabilities; it's also about its remarkable durability. This cable boasts a robust construction featuring a nylon wrapping and an aluminum alloy shell, making it exceptionally sturdy. As an added benefit, its tangle-resistant design is also a welcome convenience. Furthermore, NIMASO proudly claims that this cable can endure over 10,000 plugs and bends, making it a stellar choice for those with demanding usage scenarios where ruggedness is paramount.
---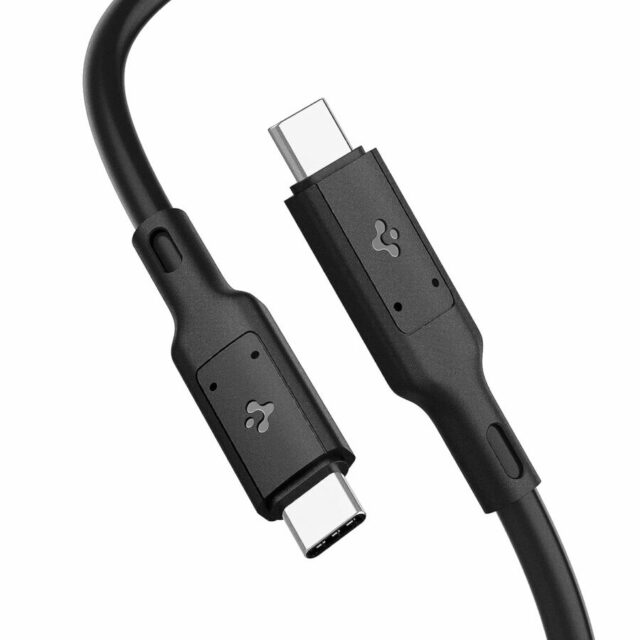 While typically more well known for their phone cases, Spigen is no slouch when it comes to cables either. The Spigen Thunderbolt 4 USB-C Cable shines through its substantial weight and top-notch materials. It also asserts an impressive 10,000-bend lifespan, ensuring long-lasting performance. When it comes to charging, it can power anything from phones to laptops with up to 100W delivery. Furthermore, this cable can match the 10Gbps data transfer speeds of the iPhone 15 Pro and iPhone 15 Pro Max, as well as up to 40Gbps for other devices that support it.
---
At an affordable price roughly equivalent to one cable, you can snag a bundle of two cables from SUMPK at S$30.82. The SUMPK USB C to USB C 2 Packs sees each cable at an ample 1.8 metres. Moreover, they offer 100W fast charging along with 10Gbps high-speed data transmission. Impressively, despite their budget-friendly cost, these cables boast a robust nylon braided construction that ensures exceptional durability. You can practically handle these cables without a second thought, and they'll remain ready to connect with your cherished iPhone.
---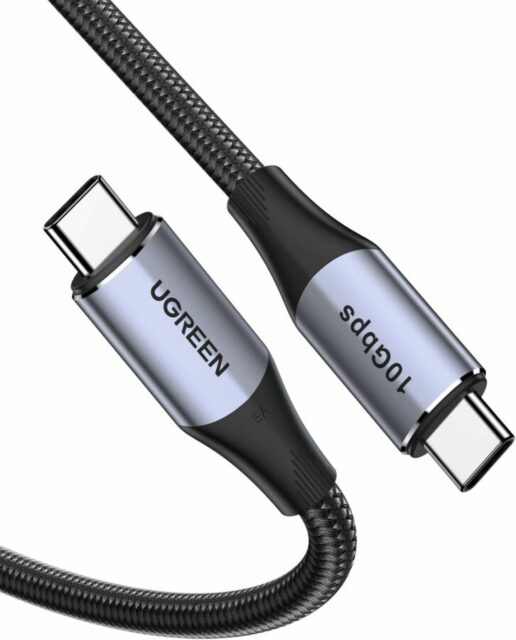 The UGREEN USB 3.2 Gen USB-C Cable is a versatile companion that aligns seamlessly with the capabilities of the iPhone 15 Pro and iPhone 15 Pro Max. This cable facilitates lightning-fast data transfers, clocking in at an impressive 10Gbps. With a robust power delivery capability of up to 140W, it's more than equipped to swiftly charge not only your iPhone but also higher-demand devices like a MacBook. Constructed with durable braided nylon, this cable has successfully endured rigorous testing with over 10,000 bend tests under its belt. Furthermore, its performance is enhanced by an E-marker chip and 56KΩ resistors, expertly managing current output and signal strength to ensure a safe and efficient charging experience.