Hear us out: any trip to Disneyland won't be complete without your very own set of Disney ear headbands. One of the most sought-far theme park mementos, they serve as a hobby collectible by many visitors, and are perfect for anyone visiting the amusement parks.
There are many options when it comes to them, however, so we've compiled a list of some of our favourites on shopDisney, including those that are inspired by Star Wars and Marvel. Never let it be said that Disneyland's dress code is boring!
---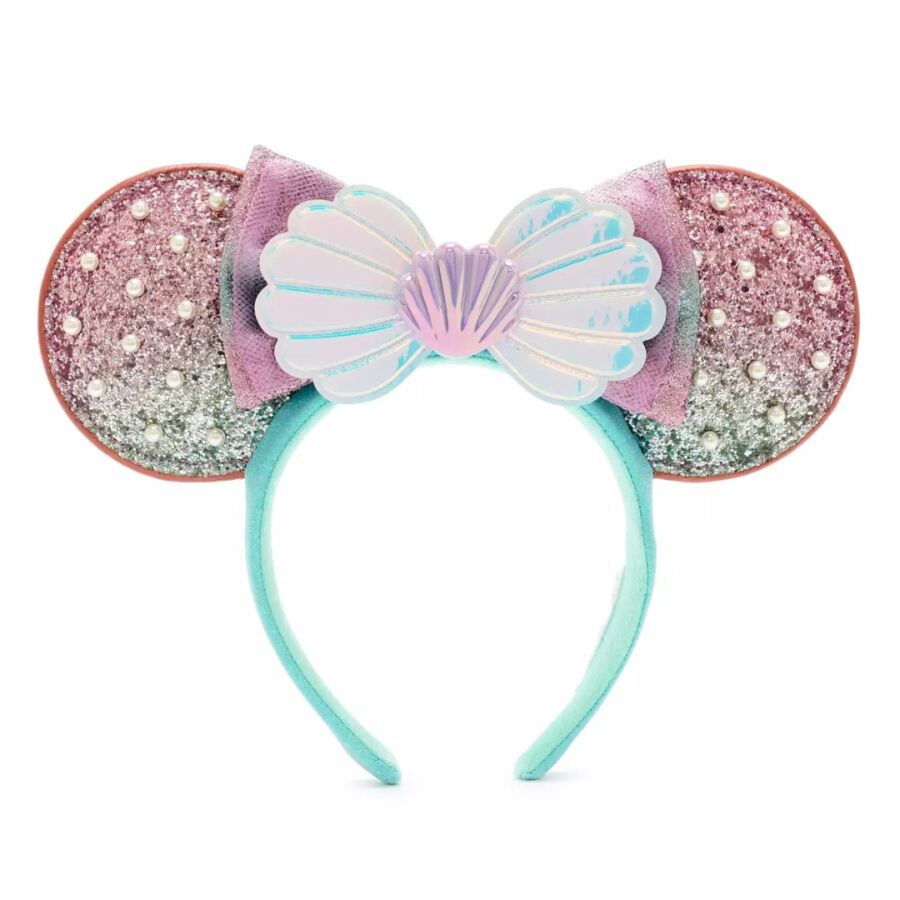 Introducing the latest addition to every Disney fan's collection – the Ariel-inspired soft padded ears. These Little Mermaid ears take after Disney's classic movie and are a must-have for any Disney fan.
These ears are designed to take you on an underwater adventure just like the adventurous mermaid herself. The glitter ombre effect on the ears, accented with pearlescent beads, adds a touch of magic to your look. The orange trim around the edge of the ears perfectly complements the overall design of the head gear, which is retailing for S$55.90.
Get ready to sail the seas of nostalgia with this classic Mickey Mouse ear headband. These ears are a tribute to the iconic cartoon, Steamboat Willie, and feature print vignettes from the movie on the ears themselves, showcasing Mickey and his rival, Pete.
The twill ears provide a durable and sturdy structure, while the nautical cord trim adds a touch of seafaring style. These ears are part of the Disney100 Celebration Collection, which celebrates 100 years of Disney magic and storytelling. The price to relive the wonder? S$65.90.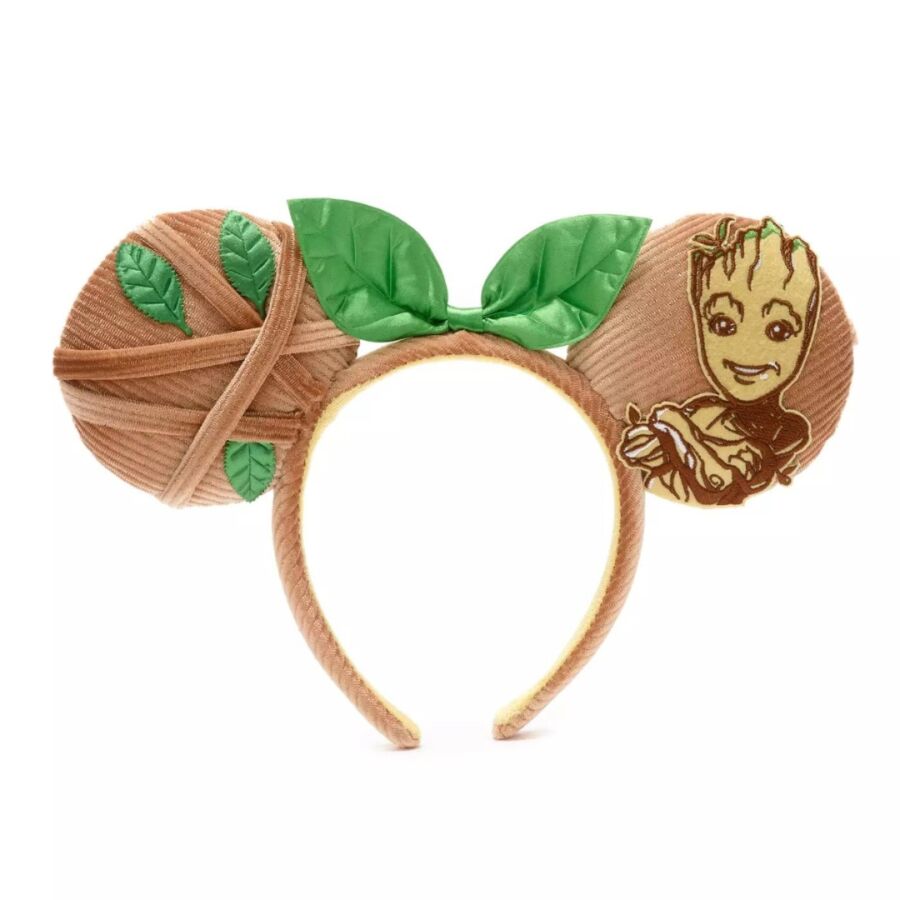 Join the Guardians of the Galaxy and protect the universe with these adorable Groot-inspired ears. Whether you're at a theme park or a Marvel movie marathon, this S$47.90 accessory will make you feel like a superhero.
The left ear features an adorable Groot appliqué, with the corduroy vines and satin leaves bringing a touch of nature to the right ear. The "I am Groot" embroidery on the back of the right ear is a nod to the character's iconic catchphrase.
Looking for the perfect accessory to show off your love for the Star Wars franchise in style? These Boba Fett-inspired ears (S$47.90) are designed after the iconic bounty hunter's helmet and come highly-recommended for any Star Wars fan.
The embroidered markings on the ears make them look like they have been taken straight from the Star Wars universe, while the attached 3D rangefinder gives them an extra touch of authenticity. Keeping the ears in place is the non-slip velour interior, so you don't have to worry about them falling off on your next intergalactic adventure.
Experience the magic of Disney with these soft padded Minnie Mouse ears, which are part of the Disneyland Resort Castle Collection. These ears feature black satin ears and a headband with golden print Sleeping Beauty Castle-themed icons.
The golden "Disneyland Resort" embroidery on the band introduces an elegant nuance that's accompanied by a pink sequined bow, adorned with a gem-studded "D" icon. The pop of colour and sparkle is available for S$47.90.
Get ready to scare up some fun with these 3D fuzzy padded mouse ears, inspired by Disney and Pixar's Monsters, Inc. These adorable ears feature Sulley's signature spots and plush horns, and are part of the Pixar Fuzzy Fun Collection.
Whether you're dressing up or just looking for a fun accessory to wear to the park, these Sulley-inspired mouse ears will make for a nice addition. Grab it for S$47.90, and you can be sure to turn heads and stand out in the best way possible.

This limited-edition Mickey Mouse ear headband (S$59.90) packs in 50 years of Walt Disney World magic. Inspired by the iconic Space Mountain attraction, the accessory is the first in a series of 12, with each honouring a beloved Disney Theme Park attraction.
The headband features metallic Space Mountain artwork on one ear and appliqué rocket artwork on the other, both of which are sure to transport you to the stars. The reverse of the ears has a glitter finish for an extra touch of sparkle, while the Walt Disney World 50 logo can be found behind one of the ears.
Get ready to save the world with your might! These Thor-inspired mouse ears, available for S$55.90, take after Thor: Love and Thunder, boasting a design that pays homage to Jane Foster's headpiece and costume.
Comfortable to wear for hours on end, the soft foam mouse ears are accompanied by an embroidery of the 'Mighty" wording on the headband, which captures the magic of both Marvel and Disney worlds.
---
Disney ear headbands are nearly always worn when visiting any Disney theme parks around the world. Owning distinctive Disney ears can be a great way to express your sense of style and highlight your enthusiasm for your favourite character – not to mention, they also look excellent both in person and in pictures.
Choose a favourite, and don't forget to wear it with pride!