The Disney 100th Anniversary Collection on Amazon is a must-have for any Disney fan. It has everything you need to celebrate the rich history of this iconic brand, and all of them are available at the best prices on Amazon right now.
It can be overwhelming trying to decide what you want, but don't worry – we've done all the hard work for you! We've narrowed down our favourite items from this collection so that in just a few clicks, you can find something that will make your little one happy.
From goodies like Funko Pop! figures and exclusive boxed sets to even jigsaw puzzles, these gifts will look great on display next to their bed or in their room.
---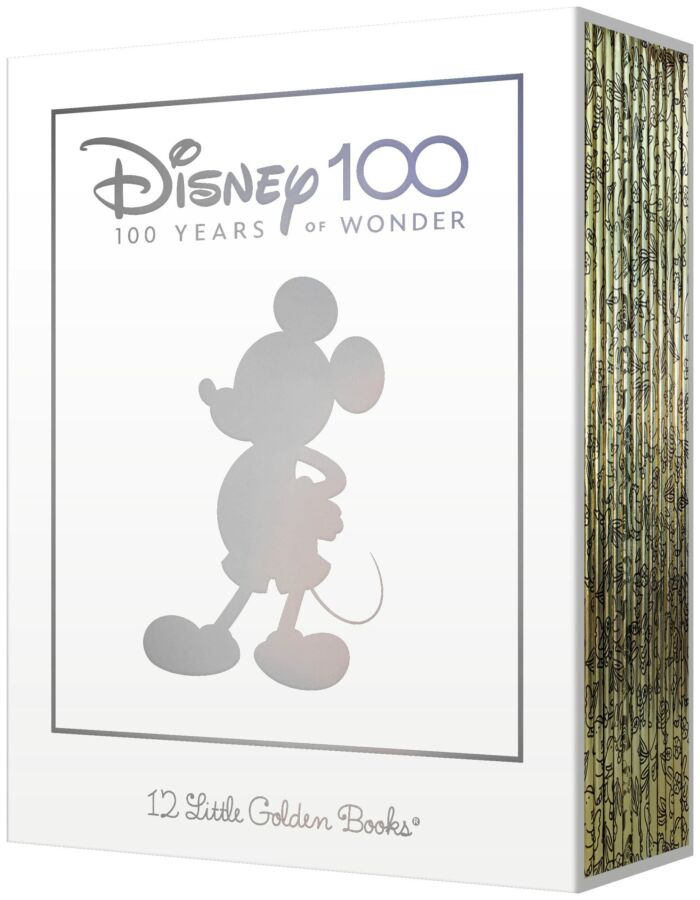 This collector's edition boxed set contains 12 iconic Disney, Pixar, Marvel, and Lucasfilm Little Golden Books, brought together for the first time to celebrate Disney's 100th anniversary. These stories are cherished Disney tales that belong in every reader's library – and this stunning boxed set is perfect for collectors of all ages.
In this beautiful collectible box set, you will find stories along the likes of The Lion King, Moana, The Invincible Iron Man, 101 Dalmatians, Frozen, Toy Story, Star Wars, and Cars, just to name a few.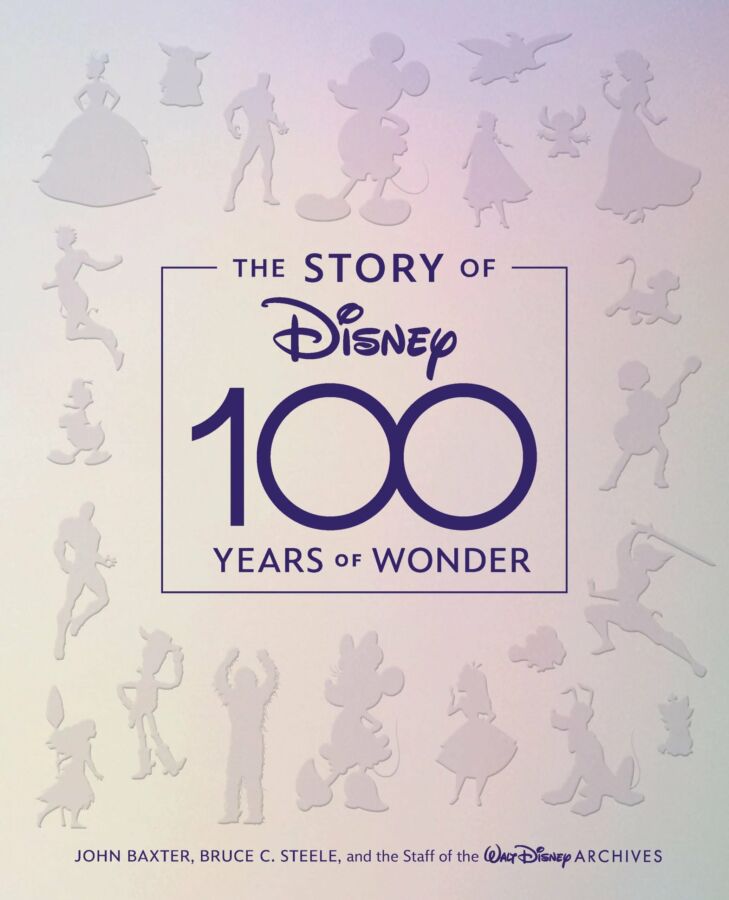 Disney has been providing us with a wealth of magical entertainment for 100 years now. As the House of Mouse celebrates their centennial in 2023, this must-have coffee table book showcases the company's history and rich legacy through vibrant voices and rare Disney concept art and photographs.
As the official companion to the touring exhibition by Walt Disney Archives and SC Exhibitions, the book also serves as a treasure trove for pop culture enthusiasts, artists, art collectors, and Disney fans alike!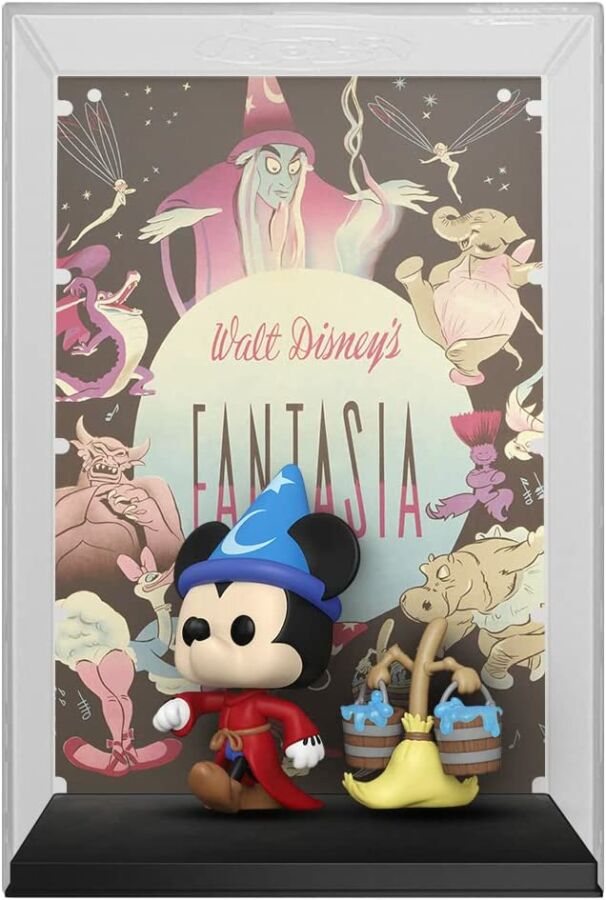 Celebrate Disney's 100th Anniversary with this fantastic Pop! figurine showcasing The Sorcerer's Apprentice Mickey with Broom!
This collectible piece is perfect for any fan of the classic animated film, and will look great in any room of your home. The figure is exactly as it appeared in Fantasia – complete with the sorcerer's signature hat and broom – with the poster adhered to its backdrop so that it can be displayed without any damage.


This fun vintage sign features Mickey Mouse in a marching band uniform, many other beloved Disney characters (including Ariel, Woody, and Stitch), a piano design, and text that reads, "100 Years of Music and Wonder". This dynamic wall art celebrates the history of Disney in a unique way, and can be used as part of a nursery décor or in any room where you want something whimsical but sophisticated.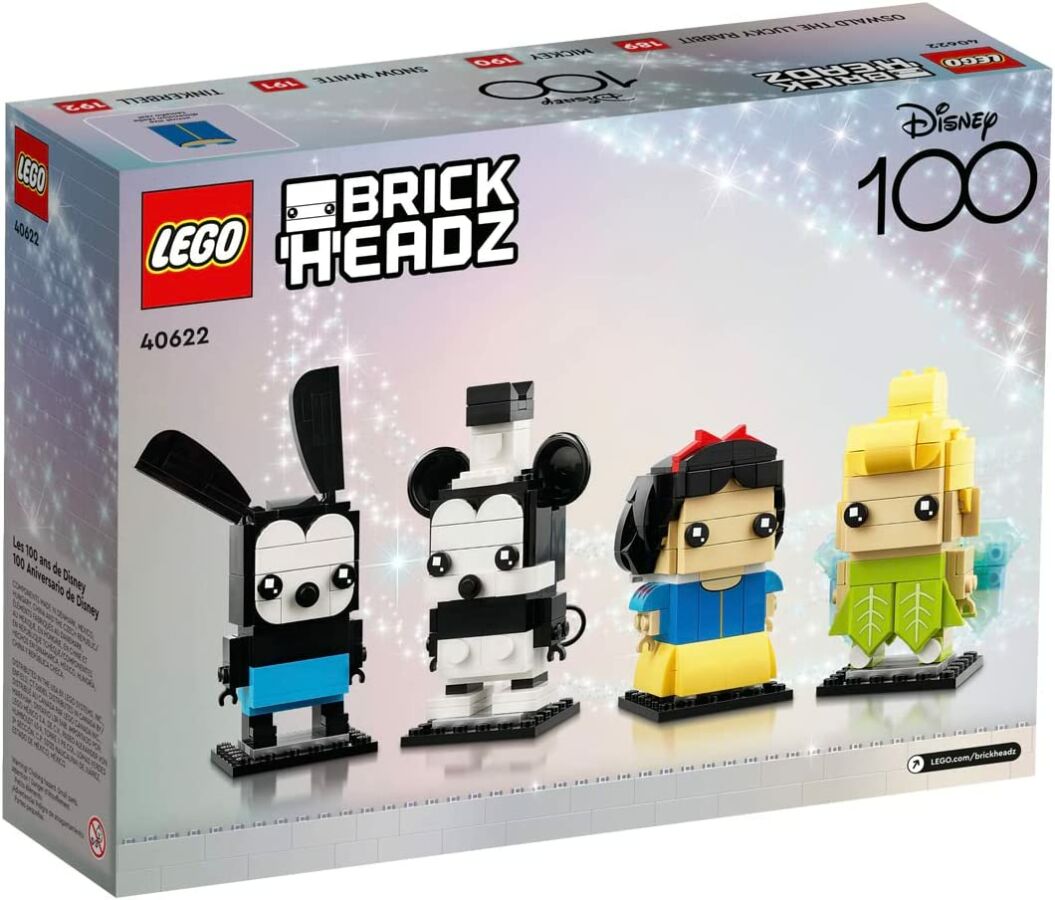 Celebrate the 100 years of Disney with the LEGO 40622 BrickHeadz Disney 100th Celebration set. This brick-built Disney commemorative set features iconic characters that stand over 3.5 inches (9 cm) tall and are ready for display, such as Oswald the Lucky Rabbit, Mickey Mouse, Snow White, and Tinker Bell.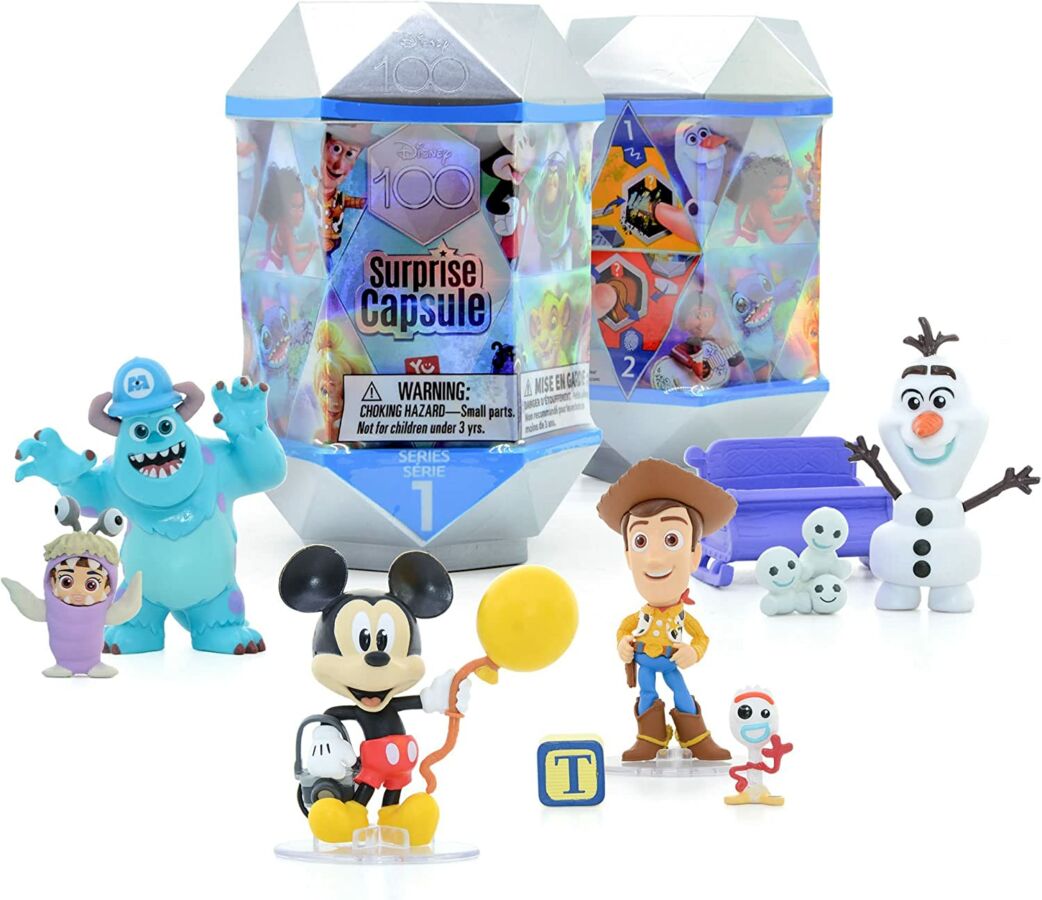 If you're a fan of blind boxes, this one's for you. The Disney 100 Capsules are the perfect way to collect your favorite Disney characters. Each box contains a surprise character and accessories, as well as a checklist and secret lids to reveal their identity.
Who will you unbox – will it be Mickey Mouse or Olaf?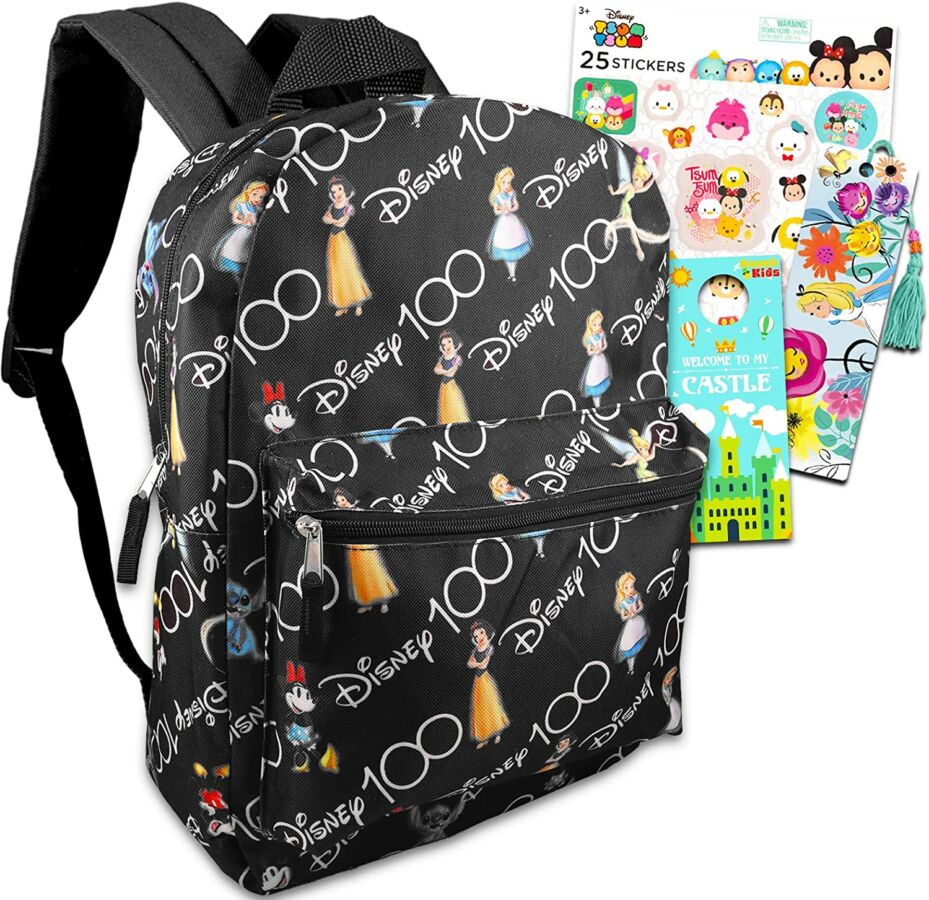 Delighting in the magic of Disney, this colourful backpack features images of favourite Disney characters like Mickey, Minnie, and Stitch. The adjustable padded shoulder straps are comfortable for all sizes and can carry everything you need, so it's no surprise that the backpack will be a hit with Mickey Mouse fans of all ages.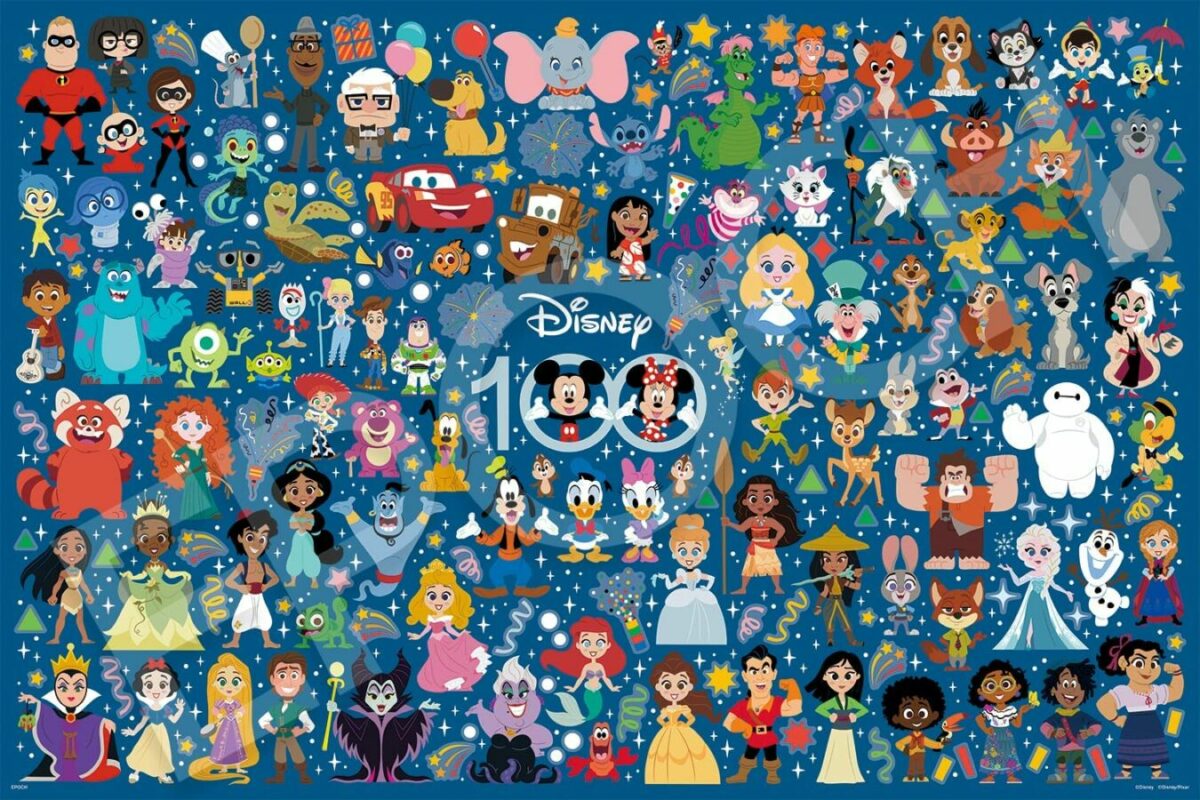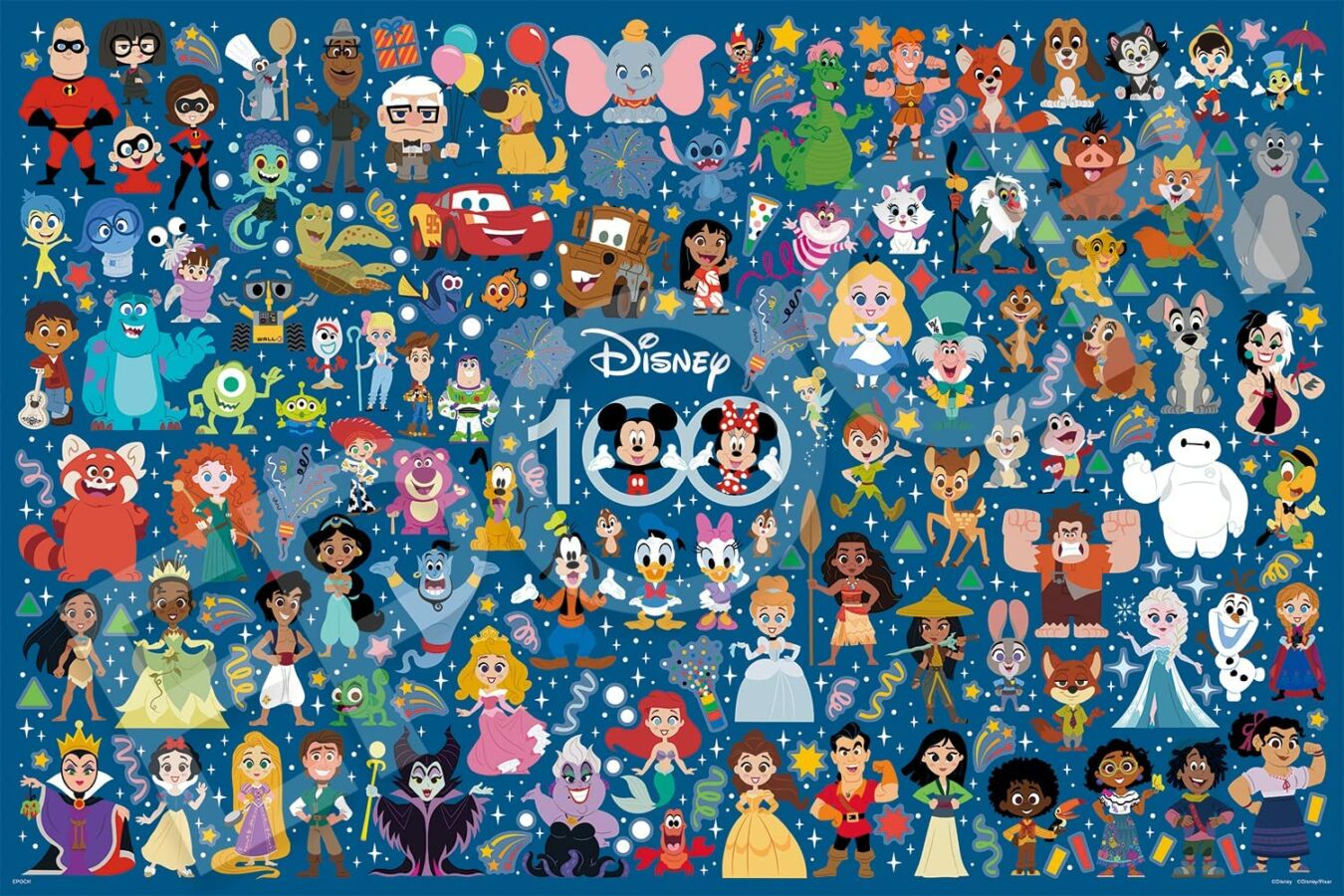 Assembling a 1000-piece jigsaw puzzle to celebrate Disney's 100th anniversary sure is one special means of celebration! This puzzle features beloved characters from The Incredibles, Inside Out, Frozen, Cars, and more—including Mickey Mouse and Minnie Mouse, Donald Duck and Daisy Duck, and even Pluto! It comes with paper-printed pieces mounted on board for easy assembly, alongside 100 stickers that can be used to decorate the puzzle when it's complete.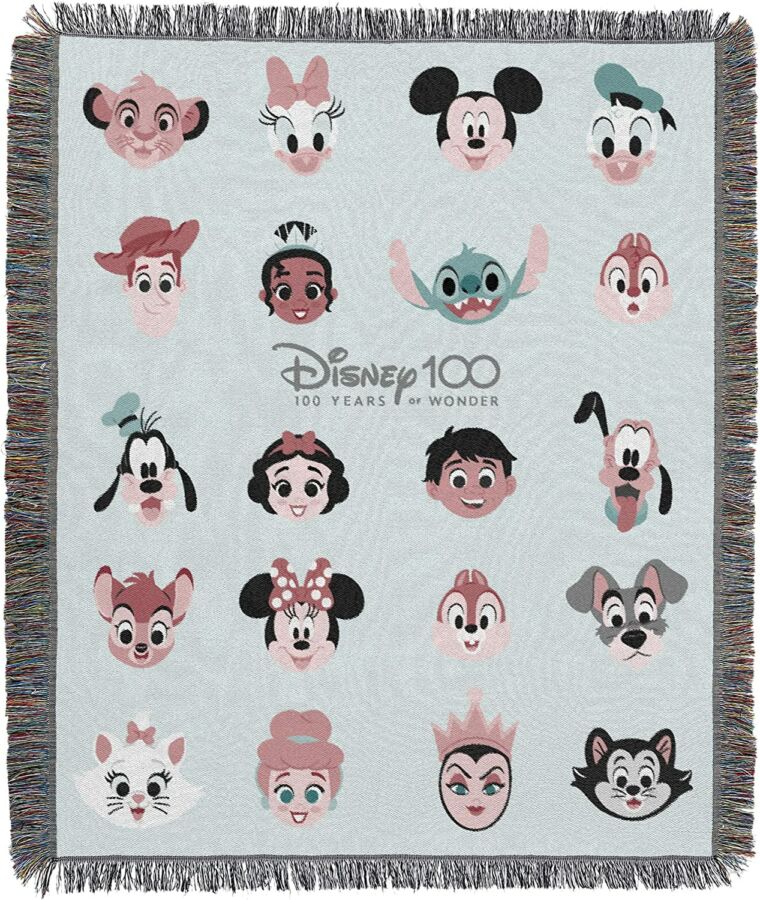 This beautiful Disney 100 "Celebrate Friends" woven tapestry throw blanket from Northwest is the perfect addition to any room. It's an extra-special way to show your love for Mickey, Minnie, Donald and Daisy Duck, Goofy and Pluto, with decorative fringes around all edges.
Made entirely out of polyester, the blanket measures 48 inches wide and 60 inches tall, which means it'll keep you nice and cozy on those chilly nights when you're snuggling up with your favorite Disney movie.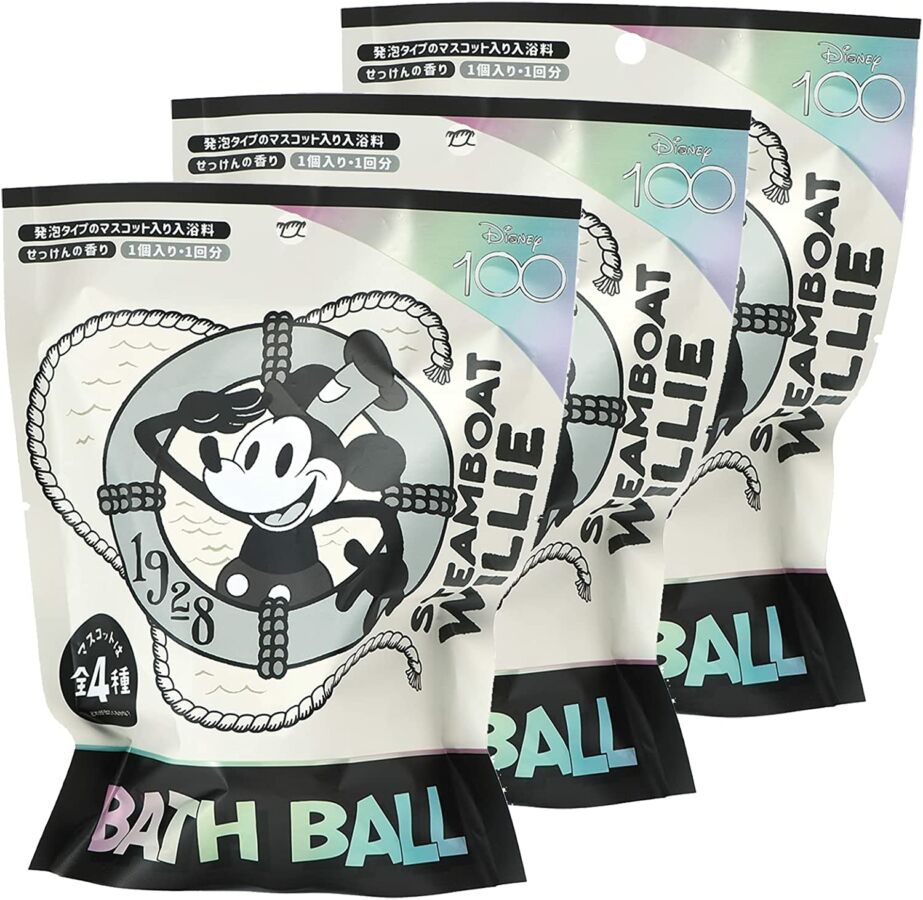 With this special Disney 100th Anniversary Bath Ball, you can bring a little bit of magic into your bath time routine. It features a mascot based on Mickey's debut as "Willie Steamship, but there are four other variations (1 Mickey Mouse, 2 Mickey Mouse, 1 Minnie Mouse, 2 Minnie Mouse) as well, so get the one that best suits your style.
---
After taking a hold on our hearts for 100 years, the magic of Disney has now been captured in these iconic merchandise from Amazon's Disney 100th anniversary collection. Let your imagination run wild, and happy shopping!