In Japan, "31" is more than just a number – it's also what popular ice cream chain Baskin-Robbin goes by, as a nod to the 31 flavours on its menu. As the 31 Poké Summer event kicks in from 20 July to 30 August 2020, customers will get to enjoy two new Pikachu-themed flavours at the Japanese branches, alongside the option for a Pokéball serving method.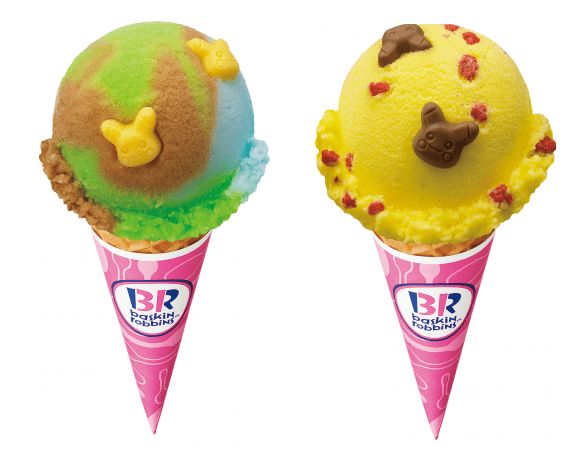 Making its debut appearance is the Triple Soda with Pikachu pick, which features a blend of melon, cola, and the citrusy, Ramune-like soda flavours. Pikachu-shaped cookies will be added to the mix as well, allowing for an added touch of crunchiness.
The Pikachu Thunderbolt Fruit Mix, meanwhile, strikes back with chocolate Pikachu cookies, pineapple, yellow peach, banana, apple, orange cream, and red candied bits – designed to reflect the rosy tint of Pikachu's cheeks.
But perhaps the most electrifying (heh) experience of this month-long run is basking in the feeling of eating Pokéball-served ice cream. Like most ice cream parlours, Baskin-Robbins offers the usual choice of a cone or a cup, with this third option available only for the duration of the Poké Summer campaign.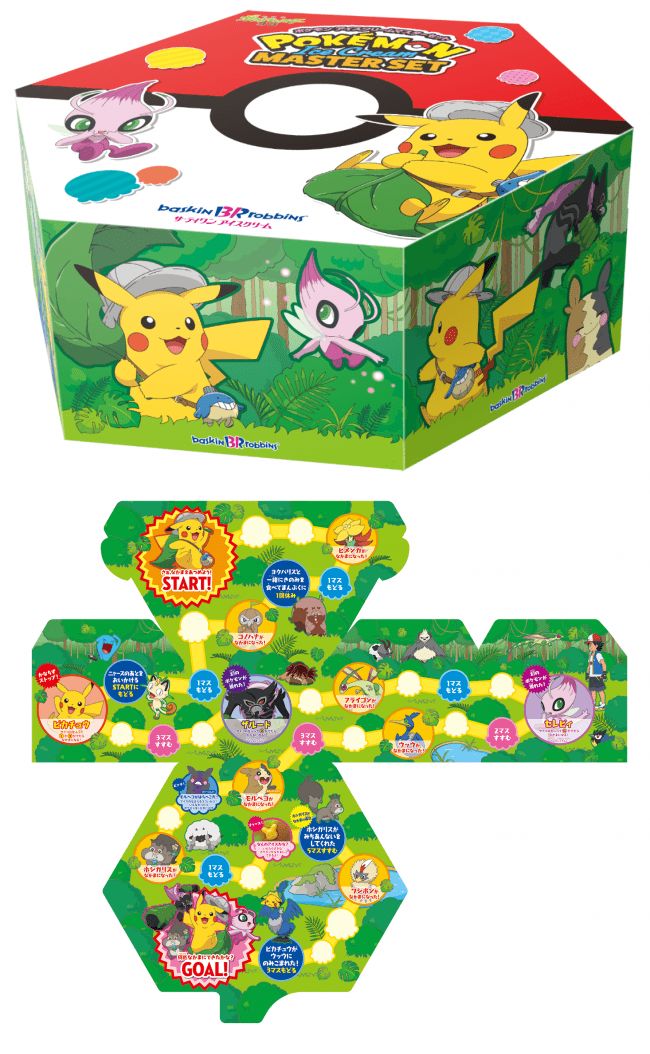 There's just a slight catch to it, however. To enjoy the Pokéball ice cream experience, you'll have to buy six scoops at one, instead of the one or two-scoop serving norm. The idea is to fit all the scoops nicely inside a special box that can be unfolded for use as a board game.
For those who wish to opt for the usual serving size, your Pokémon fun will come in the form of the Pokémon Double Cup. Sporting three different designs, it comes alongside a Pikachu-shaped spoon, and can be brought home to be washed out and re-used.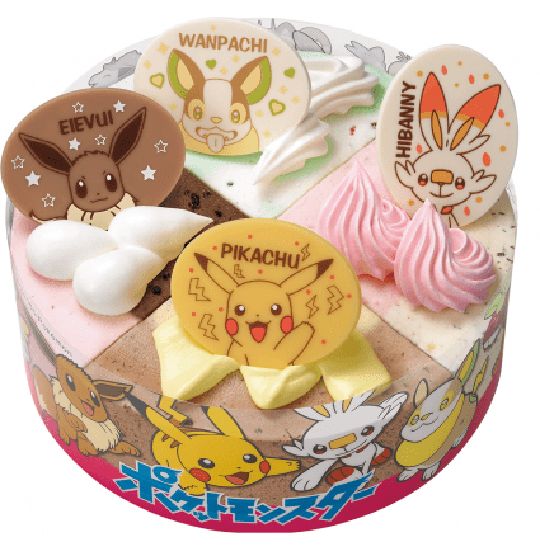 If you're looking to share, or are more of a cake person, there's the four-species Pokémon ice cream cake up for grabs. It's divided into quarters, with each piece starring a different Pokémon that represents a mix of flavours: Pikachu (caramel and chocolate chip), Eevee (cookie, chocolate, and strawberry), Yamper (Popping Shower), and Scorbunny (Very Very Strawberry and chocolate).
It's no coincidence that Baskin-Robbins has rolled out these themed goodies for its stipulated date. Pokémon the Movie: Coco was originally planned for its theatrical debut last week, but health and safety concerns brought on by COVID-19 have postponed it to an unspecified future date. Now, if only the Pokéball ice cream concept can take off in Baskin-Robbins outlets outside of Japan…
---

Drop a Facebook comment below!