FromSoftware's Elden Ring, as a Souls game, isn't made for everyone, but that's why Let Me Solo Her is here: to help struggling individuals defeat the game's toughest boss, Malenia. By dropping his summon sign outside of the boss door, other players can call upon his aid, after which he'll proceed to make quick work of Malenia while equipping nothing but a jar on his head and two katanas. The player ended up defeating her a grand total of 1,000 times, making him a certified badass and a legendary member of the community.
In commemoration of his efforts, Bandai Namco has sent Let Me Solo Her an actual sword and other goodies from the game. The player, aka Klein Tsuboi, took to Twitter to share images of a congratulations message and gift package, consisting of a custom drawing of his character, a wooden lithograph, a coat, and the full-length sword. Magnificent.
"Thank you Bandai Namco and Elden Ring for giving me this gift and congratulating me for being Let Me Solo Her," he said in the post. "I can still remember my first experience with the Soulsborne series and almost quitting because of Iudex Gundyr in Dark Souls 3.
"I'm glad I persisted and went on to enjoy the game, because this community is one of the most passionate and dedicated I've ever seen in a game, and I'm proud to be a part of it."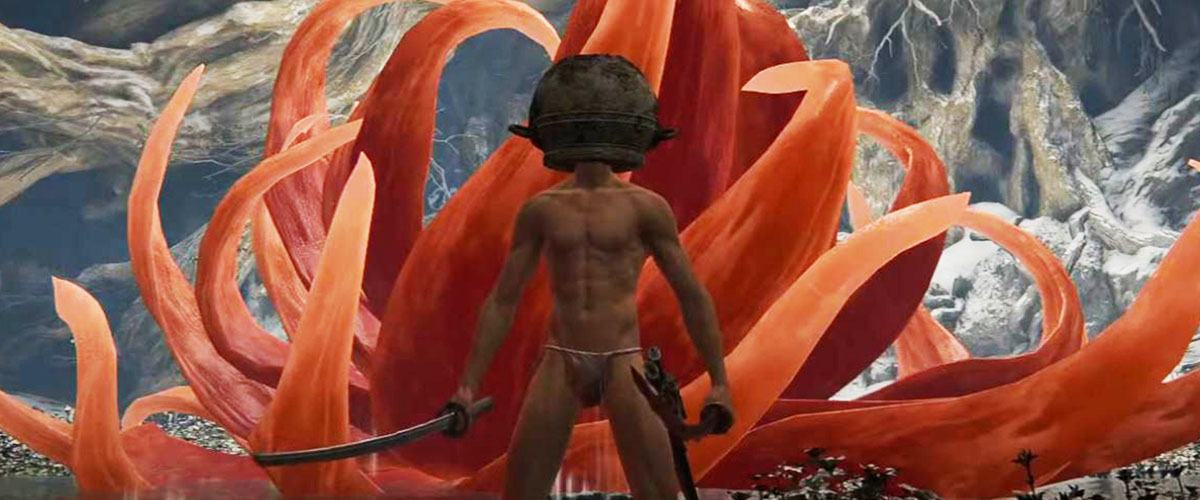 While Elden Ring is largely a solo adventure, players can opt for co-op mode using certain items that will reveal "summon signs," which are gold markings on the ground that allow them to call other players. Let Me Solo Her first emerged in April to balance the universe, but part of his schtick is that he'll have to fight Malenia alone; otherwise, any attempted assistance on the host player's part would result in failure.
The player's legendary exploits have since inspired many to follow in his footsteps, and even spawned a mode for the game on PC. Considering the scale of Let Me Solo Her's achievements, it's nice to see Bandai Namco and FromSoftware acknowledging his skill and tenacity, as well as his willingness to help others. After all, that's what a gaming community be about.